Underpolen Netlabel (Label)
Art Club/Netlabel/Microlabel
About Underpolen Netlabel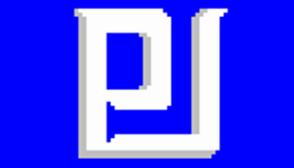 Underpolen was created by Jan Strach, a prolific artist from Poznań, Poland, creating all kinds of DIY stuff, especially music, under a myriad monikers and in some bands as well. Underpolen was created to unite and organize all these projects. The music differs with each project:

self-named project which focuses on more "regular" songs although marked with Jan's love of irregular things, casio feeling, odd rhythms and structures;

A 100 ideas per minute collage-synth-pop of Akcja Zorganizowanej Przeciętności;
Deftechnixks, using rock music to test various experimental concepts and rigorous rules;
D.L.A.M.I.A.D. decosntructing rules of dance music;
Everywhere Kingdom - dealing with improvisation, meditation, stream of consciousness;
poj.wlkp - collecting the darkest lyrics and most ethereal, melodic music tracks into works of melancholic beauty, denser and more complex with every album;
Secrets Of The 45 - utilising non-musical sources (and occasionally extsiting music works) to create soundscapes and sonic paintings. Often conceptual and using a single sound source for a whle album.

Nhumbhrukh - growling, stuterring, noisy heap of chaotic beats and boo-hoo.
Let us not forget about the bands:
Projekt Luty which always has to include at least one member with no musical experience, who then has to improvise together with Jan Strach to create musical works on the spot. That person has, more often than not, been Jan's good friend Stan.

Momolot, which was recorded with another friend of Jan'swith no musical experience, Momo - underwater seascapes and psychedelic casio-pop.

Wuj Mietek, which is two drunk people, guitar and casio.

» VIEW BLOG
Underpolen Netlabel Blog Feed
underpolen on 02/20/2015 at 02:46PM
Presenting to you a track from the upcoming Deftechnixks album "Reliefless"! It is going to be a study of repetition - each track is the same motif repeated over and over for 2:30 mins. The only changes result from human mistakes and boredom on my part. Do not worry, in fact there are minor changes within each track, but only noticeable thanks to the repetition. As it appears, you grow more and more focused and wary of every little change as the track progresses... So I consider it a very rewarding listen! Enjoy, here is "(Marks In The) Sand (On My Porch)" - track number 7 on the album, so the drums, bass, guitar, keyboard and vocal line each consists of 7 notes.

https://soundcloud.com/underpolen/marks-in-the-sand-on-my-porch
More Deftechnixks: http://deftechnixks.bandcamp.com
Via Underpolen Netlabel » Visit Blog
» 0 COMMENTS
underpolen on 02/04/2015 at 01:15PM
Via Underpolen Netlabel » Visit Blog
» 0 COMMENTS