Turn Me On, Dead Man Recordings (Label)
Take this, brother, may it serve you well
About Turn Me On, Dead Man Recordings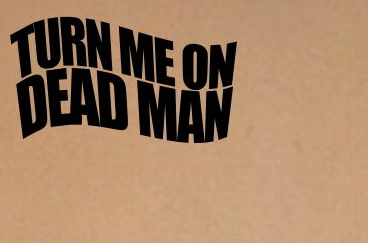 Turn Me On, Dead Man is an internet-only radio station on Live365.com playing garage, punk, and psychedelia from the last five decades.
» VIEW BLOG
Turn Me On, Dead Man Recordings Blog Feed
When Nadezhda Tolokonnikova and Maria Alyokhina were released from prison they made it clear they would not go away quietly. At a press conference held shortly after their release they reiterated their opposition to the regime of Vladimir Putin. Then earlier this month, After traveling to Asia and Europe, they performed at an Amnesty International benefit concert in New York with a variety of notable celebrities. The trip also included a memorable appearance on the Colbert Report. Pussy Riot has also made their presence known at the Winter Olympics, now underway in the Russian city of Sochi. They were detained by the police, allegedly for stealing from their hotel. On February 19th Pussy Riot released a video called "Putin Will Teach You How to Love". The video shows members of Pussy Riot being harrassed by security forces at the Olympic Park in Sochi. The video demonstrates that Pussy Riot's incarceration has done anything but silence them. Their commitment to freedom of expression, environmental protection and gay rights is stronger than ever and their status as global symbols of freedom and human rights continues to grow.
This compilation collects songs recorded by fellow musicians in support of Pussy Riot during their incarceration. These songs are cover versions of Pussy Riot songs, expressions of solidarity, and calls for their release.
READ MORE
Via Turn Me On, Dead Man Recordings » Visit Blog
» 1 COMMENTS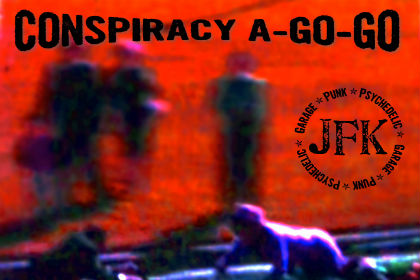 Over the years many songs that reference the JFK assassination have been written and recorded. I have compiled a list of these songs on the Turn Me On, Dead Man website. In doing that I got the idea to ask current garage, punk and psychedelic bands if they would like to contribute a track to a new compilation of JFK songs. Conspiracy A-Go-Go is the result. Several of these songs were previously unreleased and all but five of the tracks have been released since 2010. As the 50th anniversary of the JFK assassination approaches, it is clear that this event is still very much in the popular mind.
Via Turn Me On, Dead Man Recordings » Visit Blog
» 3 COMMENTS