About Stereoptico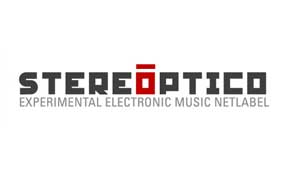 Stereoptico was born in Astoria, NYC in 2003, when Christian Cruz and Gabo Lora were sitting on a red couch listening to music flying on a nice trip.  Christian came up with the name (Stereoptical), but Gabo told him the name wasn't quite right yet, because it was in English and we couldn't forget about our latino crowd, so everything went on defining itself. Christian had the idea to make an audiovisual collective, and Gabo a netlabel, but both sharing the idea of supporting Dominican talent, which concluded with an agreement to make an audiovisual collective having both branches, visuals and an on-line music label.
The label had its first release in 2007, and has kept on going since. Hosting  everything from ambient to techno to hip-hop. Stereoptico has been a launch-pad for all kinds of music coming from local talent. Hitting a bit of a rough patch in 2009 that almost ended the project, we are glad to say we are stronger than ever now.
The visual side of the project currently on hold, we're still trying our best to put out great music from producers you may have no other way of hearing. Launching our 2X2 series in 2009, 2 artists, 2 tracks each, we've branched  out to include international talent. We are also the proud home of the only 3 Dominican Red Bull Music Academy participants. We're a family of people with a passion for music. Keep your eyes and ears peeled for more.
-Stereoptico, 2010