Soisloscerdos Netlabel (Label)
Netlabel, Electronic Music, Barcelona, Catalunya, Spain, techno, acid, industrial, electro, idm
About Soisloscerdos Netlabel
Electronic music Netlabel. Audio files published under free licenses. Sharing without money involved. Electronic, Techno, Electro, Acid, Industrial... to change the world!
Netlabel de música electrónica. Archivos sonoros publicados bajo licencias libres Creative Commons, compartido sin carga económica. Electrónica, Techno, Electro, Acid, Industrial... para cambiar el mundo!
Netlabel ubicado en Barcelona, activo desde Marzo de 2010, utiliza este espacio para acercarse a los interesados por la música electrónica, en nuestro caso libre y amateur. En él caben todo tipo de sonidos y ritmos electrónicos. Música cedida por proyectos dispuestos a compartir sus trabajos sin carga económica. Se utilizan licencias de libre distribución, de reconocimiento al autor, sin carga económica, normalmente de Creative Commons. Todas las pistas pueden ser reproducidas por DJs, para sus mezclas en radios / podcast o en eventos en vivo…, al igual que se pueden hacer copias en formato físico, estas además pueden ser compartidas y redistribuidas libremente, pero sin la obligación de pagar derechos de autor a las sociedades de recaudación. Soisloscerdos cree en el hazlo tu mismo, explotar al máximo los mínimos recursos que se dispone, aportar al conjunto, lograr gratificación al conseguir que los resultados encajen con los involucrados. Todo sin prisas ni presión, utilizar nuestro tiempo en lo que más nos llena y no en lo que nos dicen que deberíamos. Olvidarnos de las modas y del entorno hostil, ir a contracorriente. Hecho por nosotros de una forma casi artesanal, colaborando, con ganas de mejorar en todo lo posible, buscando la libertad a través de la música. Circunstancialmente desde Catalunya / España, con la intención de internacionalizar las ideas, ayudar a que la sociedad sea horizontal, soñar el fin de la civilización. Deseamos que la música nos una, sin las barreras económicas que nos rodean y nos separan. La música no es solo un producto de ocio, es una expresión humana que sale de nosotros y que se disfruta con los demás al mismo nivel. Queremos compartir estados mentales y sensaciones físicas, unirnos a otros estén donde estén. La electrónica es una de las músicas que menos entiende de geografía, lenguas y razas, esta libertad tiene que perdurar. Los negocios han ayudado a separarnos, creando una élite, músicos de éxito que se creen superiores, alzados por las marcas y medios de comunicación, idolatrados por tontos. Ahora le ha tocado a la música electrónica, la misma mierda de siempre. Por lo tanto, solo nos vemos compartiendo con los demás, y así esquivar la obligación de consumir.
Featured Collection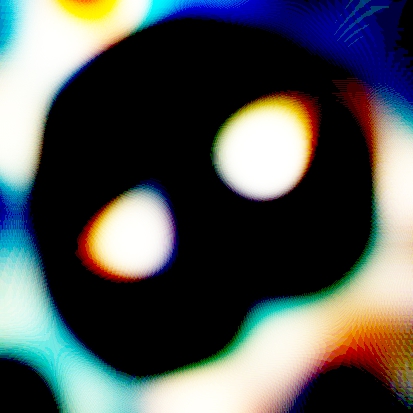 Last Releases
Sello de música electrónica. Material sonoro publicado bajo licencias libres. Compartidos sin carga económica. Electrónica, Techno, Electro, Acid, Industrial... para cambiar el mundo!