Radio Bunker (Label)
Free Underground Radio from Trnava, Slovakia
About Radio Bunker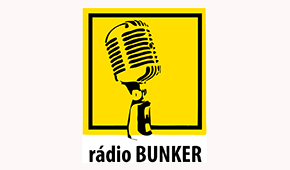 Radio Bunker is D.I.Y, non-profit, community, online radio closely connected with non-profit organisation Godot Project.  It's main goal is to present and boost independent slovak music production.

We regularly broadcast live events in the form of music performances, poetry readings, discussions and interviews.

Check us out on Facebook

Featured Collection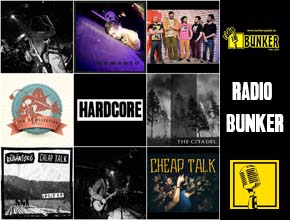 » VIEW BLOG
Radio Bunker Blog Feed
Godot on 12/08/2014 at 12:09AM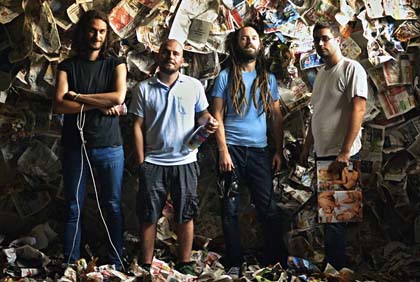 It is hard to compare HASH to some other band due to hand-crafted style and exceptional music engine behind every instrument.
If you are on their show there is no doubt you can feel strong energy of their life performance which is penetrated by unmistakable rock'n'roll roots, blues flavour and genuine passion for the music. All this gives you dejavue of the best music era and makes you feel sorry again that it's so long gone now. Roc'n'roll guitar, hardcore drums, striking keyboard, meticulous bass and the wholle karma of their music makes it to be quite unique listening experience.
Their slow songs are smooth and as enjoyable as an midnight ciggarete on the roof of your house.
According to their own words they are trying to deliver formula of old rock'n'roll masters fermented with the brand new technology and approach.
The band is currently working on their new album and they recently released new single Braiwasher.
HASH is releasing their song on FMA for some time in the form of selection album MR. BROWN.
Frontman Mario Gajarsky has also his own music project on FMA and he is main sound master behind Radio Bunker project.
If you haven't heard about HASH yet it's time to check them out.
Via Radio Bunker » Visit Blog
» 0 COMMENTS
Godot on 12/06/2014 at 09:53PM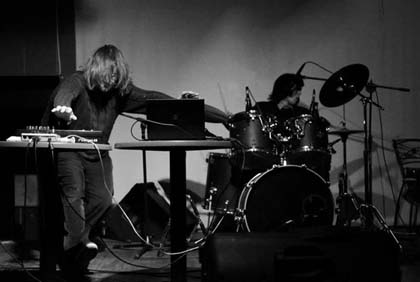 Being creative commons publisher and D.I.Y community radio project we have had chance to meet many talented musicians and producers, but Lucas and Miloslav just had something what impressed us since the very beginning. First meeting took place during the Music Weekend with Radio Bunker - three day series of concerts and live online sessions.
Two guys looking as if they time-traveled from 1968 stepped down to the Bunker studio, set up their instruments and got us all fall to the stream of genres, rhythms and drum'n'drone melodies which immediately created very special and intuitive even archetypal music impression which was very fresh and enjoyable at the same time and you felt as if you definitely knew it from somewhere.
On the same evening their concert took place and it was even bigger madness of rhythms, melodies and genres which together with Miloslav's insane magician style choreography made some people watch the show with the open mouth (seriously).
And so our relationship began. We released their first album Astral Gate and music from the live gig , we made couple nice events and jams together and finally we are happy that we can present their brand new Album Theatrum Mundi on FMA!!!
The Theatrum Mundi album is very rich and diverse. It contains an indian sitar, drum and bass, medieval mandolin music, kraut-rock anti-war composition, sitar-funk, fusion of medieval, oriental and bigbeat music, some folk-rock songs, a also the antic themes. The duo didn't give up their eclecticism and multigenre orientation and moved even more towards the terra incognita.
They also recorded music they typically play on the concert performances, but this time in the electronic fashion.
So check it out and enjoy !!!
Via Radio Bunker » Visit Blog
» 0 COMMENTS