About Pavillon36
Hello! We are a Free Digital Label. We love Abstract Beats, IDM, Glitch, Breakcore, Jungle & all the strange sounds you can imagine in between... Since December 2007.
Pavillon36 on 04/16/2013 at 09:59AM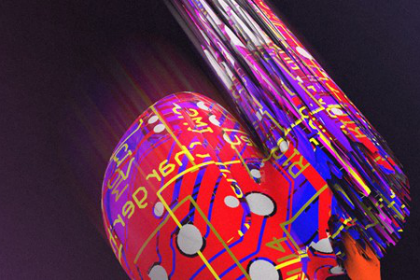 Based in Nîmes, France, our DIY netlabel Pavillon36 Recordings is celebrating 5 years of abstract, IDM, dubstep, drum & bass & breakcore releases. As an anniversary gift for everyone, we're offering three compilations called "Circuits Imprimés," which is French for "Printed Circuit Board."
Circuits Imprimés Vol. 01: A collection of tracks picked up from other netlabel collections as a tribute. This songs, artists and labels inspired us create Pavillion 36 and to start making our own great music for free. We hope you'll discover some music you've missed from past years in this mix, though for us these are all classics.
Circuits Imprimés Vol. 02: New and unreleased tracks by our main artists including Anagramm, Le Perche Oreille & Kez Le Zek to name a few. From IDM/Glitch to Drum & Bass, this is the essence of our netlabel.
Circuits Imprimés Vol. 03: For this release we invited some of our favorite artists to make their own 'PCB' sound to celebrate 5 years of our netlabel. Abstract, IDM, Glitch or whatever the style, you'll find on this final volume some great interpretations of what we call "Circuits Imprimés." We hope we have succesfully connected all these electronic components together to create a complex circuit. These 'PCB' tracks are not intended to be printed only on your hard drive, but to be printed on your brain.
Via Pavillon36 » Visit Blog
» 1 COMMENTS