Fonogramas América Afroindígena (Label)
About Fonogramas América Afroindígena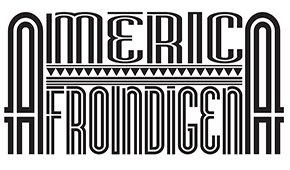 Desde 2011 en América Afroindígena nos hemos dedicado a la producción, la distribución y la difusión fonográfica y audiovisual de las manifestaciones culturales musicales de origen africano, indígena y mestizo de nuestro continente.
Con oídos y corazones atentos a las expresiones vivas de un eco ancestral, producimos música, videos, documentales, eventos; festivales de música tradicional, moderna y de fusión. Grabamos en estudio y campo, y en las casas de los músicos, siempre con el afán de promover modelos de investigación y producción cultural incluyentes.
//
Since 2011 at América Afroindígena we have dedicated ourselves to the production, distribution and phonographic/audiovisual diffusion of the musical cultural manifestations of African, indigenous and mestizo origin of our continent.
With ears and hearts attentive to the living expressions of an ancestral echo, we produce music, videos, documentaries, events; festivals of traditional, modern and fusion music. We record in study and field, and in the houses of musicians, always with the desire to promote models of research and inclusive cultural production.