About Comfort Stand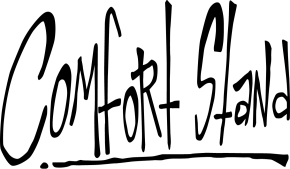 Comfort Stand Recordings was a community-driven label where all releases were free with artwork and liner notes. The recordings featured were those that we found interesting, compelling and downright enjoyable.
After a 2.5 year run the stand closed on April 1, 2006. The project was over and staff members and bands have gone on to other projects. We may return one day, but most likely in another form and dimension. We will no longer release any new works, but our albums, singles, and compilations will remain online for free through our website and the Internet Archive (located at www.archive.org).
The Free Music Archive Comfort Stand collection features some of our most popular and favorite releases.  We hope you enjoy the music.