About Cherry Red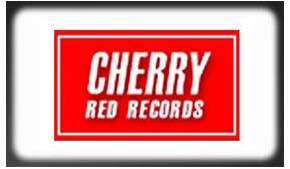 Cherry Red is a London-based independent record label formed in 1978.
Cherry Red grew from the rock promotion company (similarly named after the song "Cherry Red" by The Groundhogs) founded in 1971 to promote rock concerts at the Malvern Winter Gardens. In the wake of the independent record boom that followed the advent of punk rock, founders Iain McNay (who remains company chairman) and Richard Jones released the label's first single, "Bad Hearts" by local punk band The Tights, in June 1978.
Cherry Red's early roster included releases by Morgan Fisher under various pseudonyms, using a tiny studio purchased for him by McNay and installed in his Notting Hill flat, as well as material licensed from The Hollywood Brats, Destroy All Monsters and The Runaways. The latter proved the label's biggest seller until McNay invested $10,000 in the recording of the debut studio album by San Franciscan political punk band Dead Kennedys. Fresh Fruit For Rotting Vegetables (1979) and its attendant singles sold well worldwide and ensured the cashflow that would allow the label to grow to its next stage. New A&R head Mike Alway had promoted the Snoopy's venue in Richmond and been involved with The Scissor Fits, and would sign a clutch of groups (The Monochrome Set, Eyeless In Gaza, Felt, Five Or Six, Everything But The Girl etc) who helped define a new aesthetic in independent music. Specifically, he believed that punk had breached the existing music industry edifice but there was an opportunity for artists to follow a different creative path, not limited by what he saw as punk's self-imposed constraints. Alway would later state: "The records that had the influence on me to do things like sign The Monochrome Set and to get Tracey Thorn and people like that, and to go in a 'light' music direction that ran contrary to the way things were going? They were 'Ambition' by Vic Godard, the first Durutti Column album on Factory Records and the Young Marble Giants album on Rough Trade. All those things said to me that 'light' music has a place in this [post-punk] revolution." McNay's view is that Cherry Red was at heart a label that offered a space for artists who would otherwise not fit the image of some of the more succinctly defined and stylised independents. 'Cherry Red Records was always about musical individuality, diversity, character, commitment and passion," he stated in 2008.[1] They also marketed other smaller independent record labels, like Bristol's Heartbeat Records, who recorded the Glaxo Babies.
Cherry Red's role as one of the keynote labels of the early 80s independent scene was confirmed by the huge success of a budget compilation album compiled by Alway and released at Christmas 1982. Retailing for 99p, Pillows & Prayers topped the independent charts for several weeks and significantly raised awareness of the group's roster. Alway then departed to head the A&R department of 'super-indie' Blanco Y Negro, under the aegis of Warner Brothers, in which Geoff Travis of Rough Trade and Michel Duval of Brussels-based Les Disques du Crépuscule were also involved. In the process Cherry Red lost much of its existing roster, including The Monochrome Set and Everything But The Girl. For many it also lost is aura as a peer of Factory Records, Rough Trade, Mute etc – the fertile second generation of UK independents that followed in the wake of Chiswick and Stiff. Alway returned in 1985-86 to re-launch él Records (originally incorporated while at Blanco Y Negro), which established itself as a vehicle for his highly individual tastes.
Cherry Red continued to sign contemporary artists but increasingly moved into the reissue market from the late 80s onwards, where the label remains positioned. It has a number of subsidiary labels dealing in genre-specific releases by Punk, Goth, Pop and Psychobilly artists, curating many 'critically unloved' musical genres, in partial continuation of McNay's earlier advocacy of the unfashionable. It also has one label, Shout, specifically devoted to the reissue of Soul and R & B music from the 1950s and 1960s.[2] The company has also forged links with a number of specialist quality reissue labels, which operate with a degree of autonomy using Cherry Red's logistical and financial support. Joe Foster's Rev-Ola Records was initially started during his tenure at Creation Records and specialises in 60s psychedelia and classic pop. Mark Stratford's RPM Records label focuses on pop music from the 60s to the advent of punk. Esoteric Recordings, headed by Mark Powell, specialises in progressive rock and folk catalogue. Mark Brennan, who separately runs his own specialist punk label Captain Oi!, heads 7T's Records, which reissues albums by that decade's glam/glitter generation. (Brennan originally helped Cherry Red form one of its first subsidiary labels, Anagram, covering Punk, Psychobilly and Goth, which remains active). él continues under the auspices of Alway (but purely as a re-release label), alongside smaller labels such as Poker, Giant Steps, Mortarhate, Now Sounds, Ork etc. The Cherry Red label itself continues to house reissues as well as the occasional new work by established artists – such as Jim Bob of Carter USM's 2007 solo album It's A Humpty Dumpty Thing.
Still headed by McNay, a fan and director of AFC Wimbledon, alongside managing director Adam Velasco, Cherry Red also has considerable interests in football-related releases, with the most complete catalogue of soccer-related songs extant. In 2007 the company also launched its own streaming television showcase, cherry red TV, publishes its own in-house magazine and has relaunched its publishing catalogue after selling its original interests (as Complete Music) to BMG (now Universal) in 2006. The label won its first major award in June 2008 when the Pillows & Prayers box set won the Best Catalogue Release category at that years' Mojo Honours. However, the author of the accompanying sleevenotes, Alex Ogg, later complained of censorship in relation to a chapter on the label in his 2009 book 'Independence Days', published by Cherry Red Books, the label's book publishing arm who had previously published Ogg's "No More Heroes" (a UK Punk history), alongside over fifty other music, football and well-being related titles.[3]
2010 has seen Cherry Red expand its roster of labels and related artists, including new hip hop and soul imprints, with many further developments scheduled for 2011.  -- via Wikipedia