Phoning It In (Curator)
lo-fi is the right fi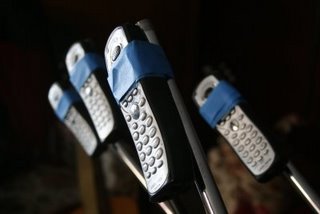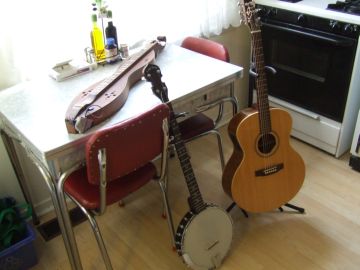 About Phoning It In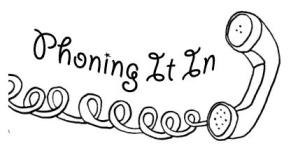 lo-fi is the right fi: dj talksonthephone calls up all your favorite musicians for live over-the-phone performances and awkward conversation.
Phoning It In is a radio program hosted by Nadav Carmel on KDVS in Davis, CA. Past hosts include Carrie Hadler, James Brandt, and Gabe Miller, on BSR in Providence, RI and WMBR in Cambridge, MA.
» VIEW BLOG
Phoning It In Blog Feed
phoningitin on 09/07/2010 at 10:22PM
Slowly but Shirley...
For more Elephant Micah, please see/hear this wonderful episode of WNYC's wonderful 'Spinning On Air.'
Via Phoning It In » Visit Blog
» 0 COMMENTS
phoningitin on 07/07/2010 at 11:15PM
Slowly but surely I'm uploading highlights from the all of the Phoning It In episodes recorded to date, over the course of three radio stations, five hosts, and 500+ guests from three continents. Recent uploads include:
-Some really unhinged blues from John Roundcity & Dooley Wilson;
-The Magnetic-Fields-on-banjo stylings of The Harvey Girls;
-Teenbeat legends Mark Robinson and Evelyn Hurley's latest project, Cotton Candy;
-Folk punk's finest, Madeline;
-Goat Bell's Chicago hardcore;
-Mild Winter's country lullabies;
-And Derek Joe Brockett's heavy-as-sin country dirges.
Still to come: Blevin Blectum, Lou Barlow, Cryptacize, Shark Toys, and more, more, more!
Via Phoning It In » Visit Blog
» 1 COMMENTS