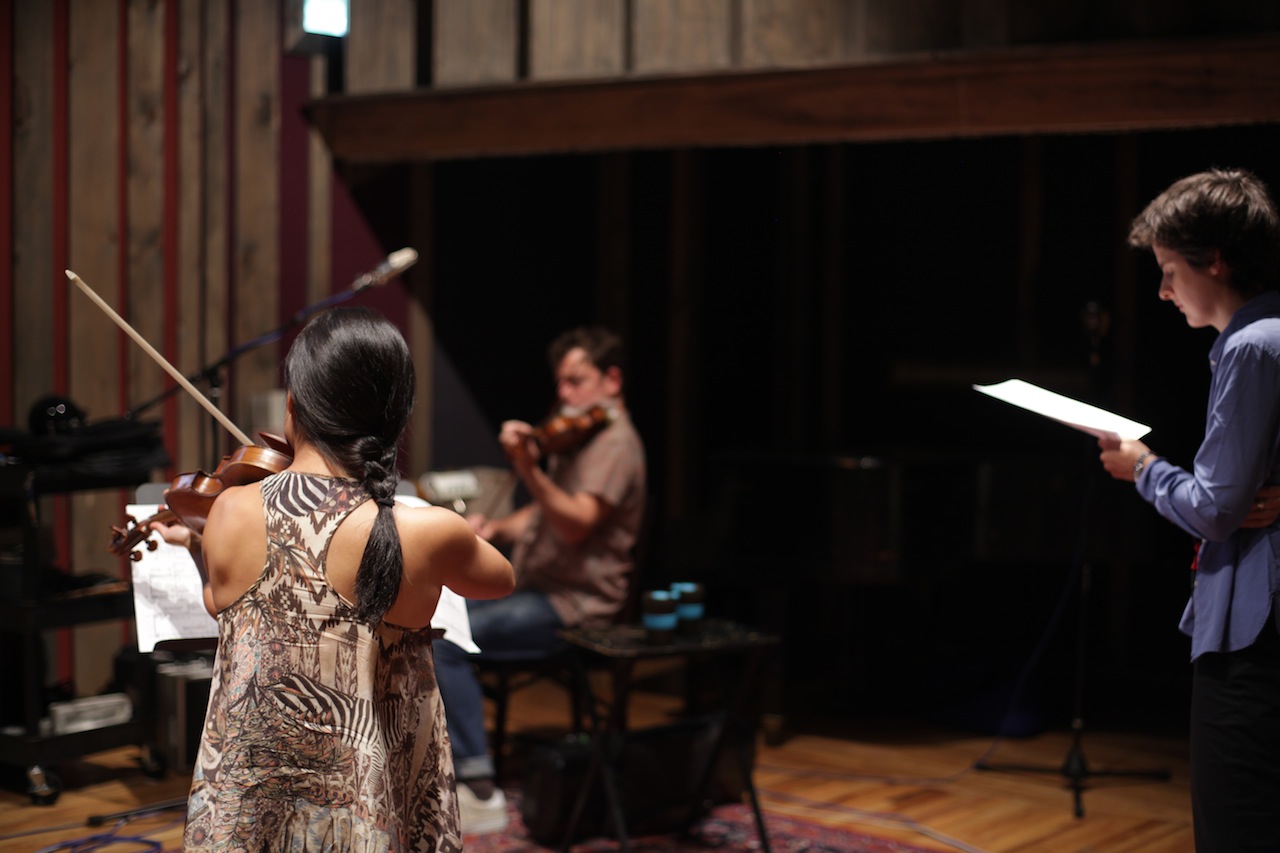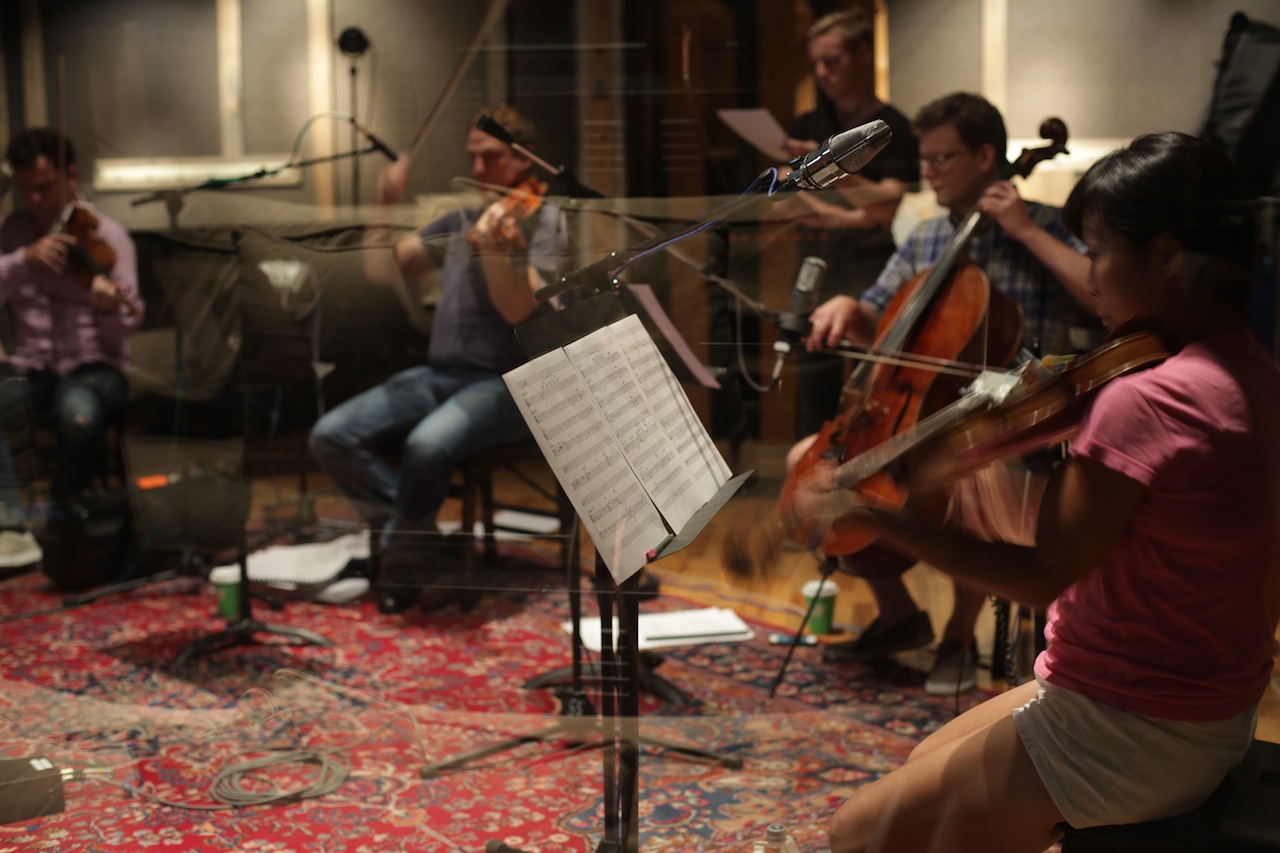 About Indexical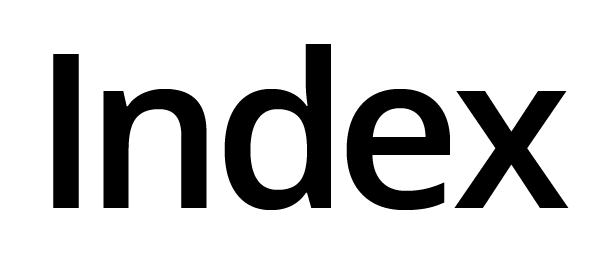 Index is a composer-run organization dedicated to experimental music. Index produces record releases, concert series, and publications. Index believes in pooling resources to support projects by composers lacking stable institutional support.
andrewcsmith on 02/26/2013 at 11:00AM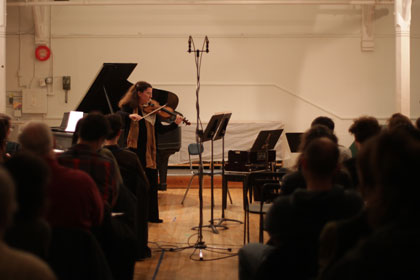 A couple weeks ago, we held a concert to raise some money to help us master and manufacture the first release on our new label Index – a record we're calling Index 0. The concert included other works by the composers involved as well as a few of the pieces from the record, and I've shared one of these pieces below.
Rasp Scours Gleam, by Elizabeth Adams, developed over the course of many months in close collaboration with violinist Vita Wallace. Elizabeth writes that, "The idea is to magnify (not amplify) the sound of a single note on the violin, and for the player and the audience to have the space and time to be listening together." To me, this concept of the performer listening to herself play, and taking her time doing so, seems central to not only this piece, but another piece of hers for violins, CUSP, which the duo String Noise recorded for our record.
This would make sense, as Elizabeth's ensemble Praxis seems like more a laboratory than an group bent on constantly lining up performances. The group uses its rehearsal process as input for Elizabeth's compositions, which she continually refines over the course of many rehearsals. As a result, the needs of the piece go beyond what's written on the page, requiring precise attention to timbral and tuning details.
The piece below was originally written for violinist Tom Chiu (of FLUX Quartet), and then extensively reworked with violinist Vita Wallace, who plays on the recording below.
Via Indexical » Visit Blog
» 0 COMMENTS
andrewcsmith on 02/18/2013 at 01:15AM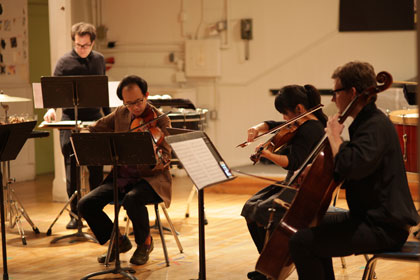 On January 26, the Transient Series launched Volume II at Willow Place Auditorium in Brooklyn, with a concert of music by Swiss composer Jürg Frey. (PLUG: On February 24, 3 pm, we will host The Audience vs Ecstasy Mule vs John Cage vs Ecstasy Mule vs The Audience, with WFMU's very own Kurt Gottschalk. LINK.)
At first glance, Frey's music seems to be forbidding; the first 4 1/2 minutes of the flute & piano duet that I played contains nothing but a repeated unison E, alternately above and below the threshold of audibility. It's music that seems to be demanding something of us, but only because we're used to unfamiliar music being demanding.
But 10, 15, 20 minutes in we realize that Frey's music isn't really demanding anything at all – it's just slowing everything down, removing what doesn't need to be there. It's not ponderous, because it recognizes that there's nothing to ponder. It's in a liminal space, between being heavy – in a the sense of being "meaningful" – and being so light that it turns into escapism – minutes, then hours escape from us.
Maybe it's just that it all took place in late January, in a building with no insulation – but I'm reminded of the Wallace Stevens poem "The Snow Man." Stevens imagines a bare landscape, where the listener is only there to behold "Nothing that is not there and the nothing that is." To me, this seems a perfect analogue to Frey's work, where the listener, after struggling for so long to discern some meaning from each phrase, finally ceases "reading" the music and just "beholds." (But, then again, maybe this reading is even too much of an overreach on my part.)
Check out a few of my top highlights from the concert below, and if you're interested download the whole thing from our brand-new page on the FMA. If you like what you hear, please check out our Kickstarter page, where we hope to raise the funds required to master and manufacture the first album on Index.
Via Indexical » Visit Blog
» 0 COMMENTS