ISSUE Project Room (Curator)
an open and versatile environment in which established and emerging artists conduct, exhibit and perform new and site-specific work
About ISSUE Project Room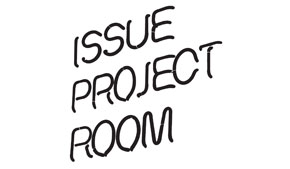 ISSUE Project Room is Brooklyn's leading presenter of experimental performance and music. It provides an open and versatile environment where both established and emerging artists can exhibit and perform new works that challenge and expand conventional practices in art making.
ISSUE Project Room collaborates with curators, artists and educators to present a wide range of innovative programs including educational events, site-specific installations, performances and talks.

All performances take place at:
22 Boerum Place, Brooklyn NY 11201
ISSUE Project Room Featured Mix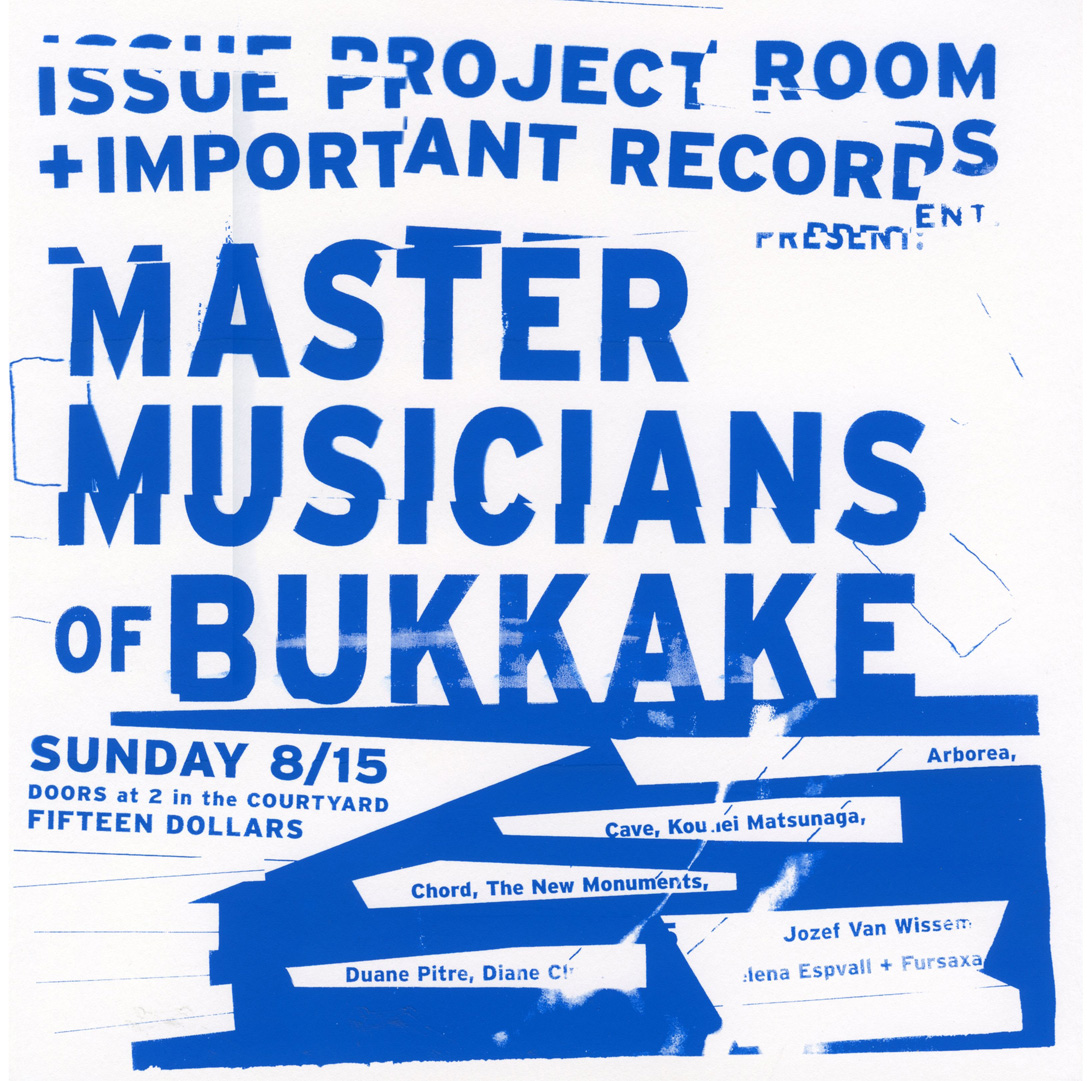 » VIEW BLOG
ISSUE Project Room Blog Feed
eessex on 05/24/2012 at 01:50AM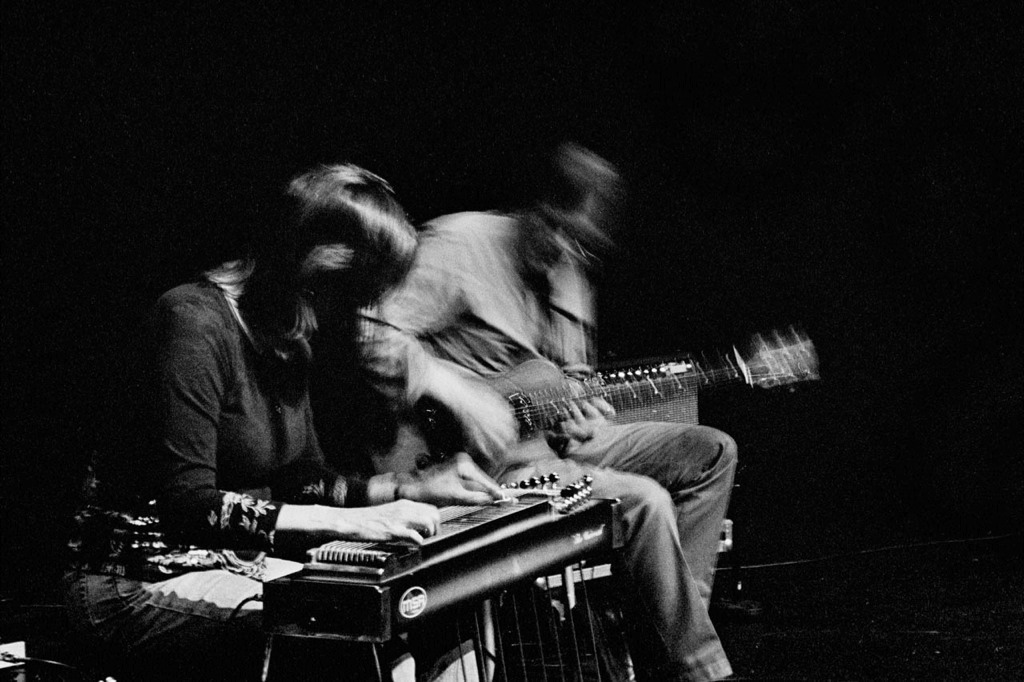 Susan Alcorn is a Baltimore, Maryland-based composer and musician who has received international recognition as an innovator of the pedal steel guitar, an instrument whose sound is commonly associated with country and western music. Alcorn has absorbed the technique of C&W pedal steel playing and refined it to a virtuosic level. Her original music reveals the influence of free jazz, avant-garde classical music, Indian ragas, Indigenous traditions, and other musics of the world. In anticipation of Susan Alcorn's two day residency at ISSUE Project Room we've compiled some live recordings of past ISSUE performances and a selection of tracks from her albums. The first night of Susan Alcorn's stay will include new arrangements of Astor Piazzolla songs performed with Ryan Sawyer, Steve Swell, Darius Jones, Michael Formanek, Maria Chavez followed by the world premiere The Sleeping Utes with Skulí Sverrison, Ryan Sawyer, C Spencer Yeh, Beverly Keys, Patrick Holmes. The second evening, Susan Alcorn (+)1 (-)1, will feature a solo improvised performance by Alcorn followed bythe priemer of (Minus)One, an ensemble curated by Janel Leppin, performing Alcorn's original compositions featuring Janel Leppin with Eyvind Kang, Jessika Kenney, Doug Wieselman, Anthony Pirog and Skulí Sverrisson.
Buy Tickets: Here
Via ISSUE Project Room » Visit Blog
» 0 COMMENTS
katiskelton on 03/15/2012 at 01:00AM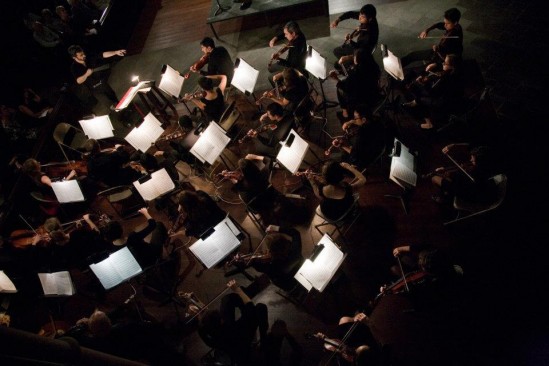 This Saturday, March 17, St. Ann's Church will host the second installation of String Theories, the joint partnership between ISSUE Project Room and the String Orchestra of Brooklyn that provides artists with an opportunity to premiere new experimental works for orchestra. This year's commission features works composed by Anthony Coleman, C. Spencer Yeh, MV Carbon, and Eric Wubbels, which is awesome, because for most of these artists this is their first opportunity to compose works on such a large scale (check out this interview with Spencer regarding the transition from solo and improvisational work to composing for an orchestra). I'm super excited to see what these guys come up with--what does Burning Star Core sound like with 10 VIOLINS? Will all the musicians be equipped with circuit-bent TV instruments? These and more mysteries will be illuminated on Saturday night. 
Until then, listen to this live recording of Katherine Young's composition from last year's program, titled Inhabitation of Time. Young is a bassoonist and composer who received an emerging artist commission from ISSUE last year, and this piece sounds like what it would be like to try to walk in a straight line on the quantum level--variables constantly shifting and rearranging, time stretching and compressing. What kinds of physical laws will this year's String Theories defy? We don't yet know. Get your tickets here.
Via ISSUE Project Room » Visit Blog
» 0 COMMENTS