Calgary's Community Radio Station
About CJSW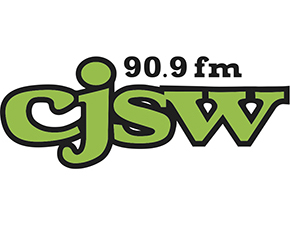 CJSW 90.9FM is Calgary's community radio station, based at the University of Calgary. CJSW is a non-profit society maintained and operated by a group of six core staff members and over 200 volunteers drawn from both the University of Calgary student body and the wider city of Calgary population. CJSW broadcasts music, spoken word and multicultural programming on 90.9FM, 106.9 cable, and streaming online at www.cjsw.com
What you hear on CJSW 24 hours a day, 7 days a week and every day of the year is programming that challenges, entertains and doesn't cater to the lowest common denominator. Spoken word captures issues from the local to the global scale and challenges the norm. You'll hear everyone from artists to environmentalists, authors to politicians, lawyers to architects. Everyone of them will make you think - diving deep into topics that aren't just interesting, but vital to our culture.
The music is of the kind a nerdy music friend may share with you, the kind you occasionally catch in a club, or the kind you catch when one of these artists comes to town. Music that is made by people from far-off climes and music that is made by your next-door neighbor. Music that isn't bad but is different; music that isn't good, it's brilliant.
Every week, CJSW welcomes on dozens of guests from the community to talk about current affairs and topics that are important to our listeners. Some of these guests are live bands that have graced us with their presence and musical fortitude. We welcome over 100 bands a year into our live band studio outfitted to hold the sounds of any band from a hell-shaking metal group to a solo singer-songwriter. Our team of live-sound technicians give them a superb mix and they're live to air.
CJSW_Music on 08/23/2013 at 09:30AM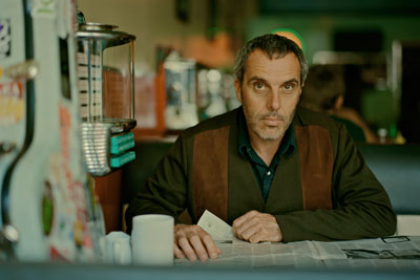 Born on the island of Jersey, John Wort Hannam brought the independent spirit of his birthplace with him when he settled in Fort Macleod, Alberta. Releasing albums on his own and with Black Hen Music, he has been spinning tales of the working man that resonate with each listener. Every songwriter has a tale to tell, and John Wort Hannam has a gift for weaving narratives about his new home in Western Canada.
Our team at CJSW's The Morning After are proud to claim him as an Albertan, and as an incredible talent very close to home.
Via CJSW » Visit Blog
» 0 COMMENTS
CJSW_Music on 08/15/2013 at 01:30PM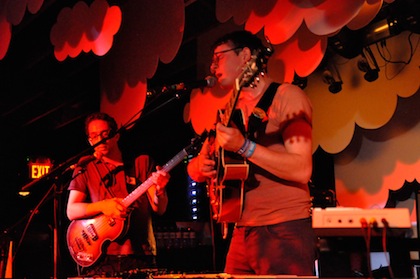 Calgary has seen many bands come and go, but for many, there remains a special place on our iTunes playlist for psych-pop experimenters Hunter-Gatherer.
Taking the swirling cacophony of Animal Collective and channeling it through the fuzz of early-90's guitar pop, Hunter-Gatherer quickly amassed a devoted following, playing Sled Island and other high-profile gigs, before members went on to other projects (including The Cable-Knits, an outfit with a similar sound). On their sole release, a four song cassette from 2009, the band's pairing of dreamy vocals and spiky guitars laid the groundwork, along with Braids and Women, for many of Calgary's young indie bands (Gretchen, Faux Fur, et al). You might have to "hunt" for their tape, but once you find it, I "gather" you'll fall in love.
Via CJSW » Visit Blog
» 0 COMMENTS