About Boston Hassle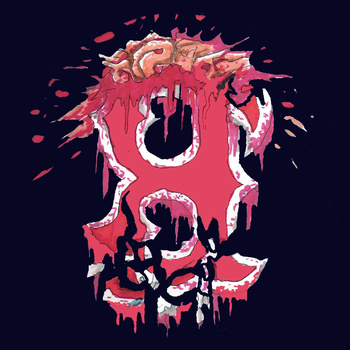 .....Here on the FMA Boston Hassle's main objective is to shine a light on overlooked and forgotten New England music oddities and gems; to breathe new life into bands and albums and songs that should be cherished, but rather have been crushed by our horrible mainstream culture.......
The non-profit, completely volunteer run BOSTON HASSLE Arts Organization is made up of three parts: the Boston Hassle website/ webzine, the Boston Compass newspaper, and Boston Hassle Shows which organizes and programs live music events and festivals, and actively tries to find new spaces for hosting engaging all ages music and art performances.
BOSTON HASSLE Arts Organization Mission Statement:
Foster an innovative, compelling, and interconnected music, art, and film community in the greater Boston area through grassroots and inclusive participatory culture.
BOSTON HASSLE's initial goal is to open an all ages, all inclusive music & art performance space to serve as a haven for the wild and weirdly entertaining, the thought provoking, and the forward thinking musicians and artists of the Boston area and their touring brethren. We envision a volunteer run, multi-functional space constantly filled with music and art, and offering workshops to volunteers and community members. We seek partnership with individuals or groups interested in opening an eatery or retail space. If you or someone you know would be interested in helping us with our plan, or interested in partnering with us, please get in touch so that we may share information with you.
Email us: bostonhassle@gmail.com

About the BOSTON HASSLE webite:
The Boston Hassle website/webzine is a music/art/film blog, and Boston & surrounding areas (we stand with all of NEW ENGLAND) events guide. There are many, many other music, and art, and film blogs out there, and many other Boston events blogs. We are different because we are interested in serving as a guide to, and never ending quest for underground sounds (American and from everywhere else), film, art, and thangs. Psych, punk, weird, pop, electronic, loud, experimental, and awesome music with one eye looking back and the other forward is what you will find here. Boston happenings, suggestions, and ideas we will spurt. We're also big proponents of all ages music events. High and low brow smashed to pieces and forever mixed together. Boston Hassle is written by many great musicians, artists, writers, and enthusiasts  from the Boston area and well beyond.
» VIEW BLOG
Boston Hassle Blog Feed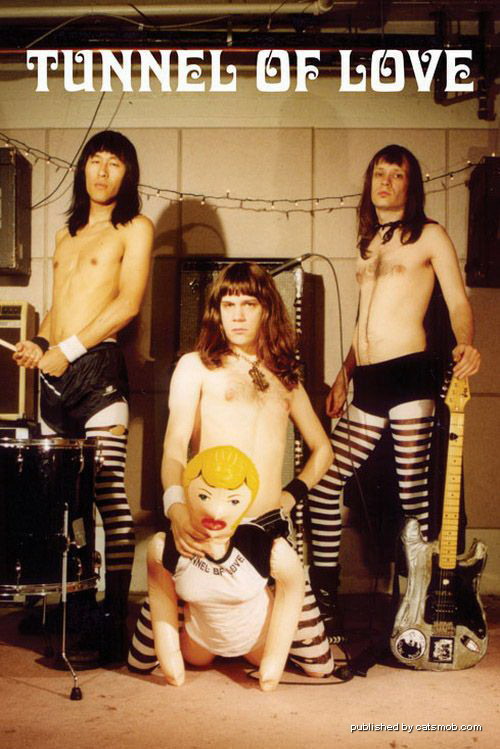 A screaming, beyond logical continuation of future primitive rock n' roll madness flows from TUNNEL OF LOVE. This s/t record was the first vinyl issuing of this trio's blatant low chord number freakish-ness. Another band vying for the title of most popular band on the Boston area underground music circuit during the first half of the 00s decade.
I first encountered these miscreants (a truly applicable term) raging out (stand up drummer, twins or close relations at least barking and battering a guitar) @ the Berwick Institute in Dudley Sq. in the Roxbury neighborhood of Boston. They were the one garage rock band among a whole scene of art freaks and their resulting music. At the time the Berwick was certainly one of the epicenters of underground music and art in the Boston area, and so when I would see that bands were playing there it was essentially a stamp of approval. TOL received that stamp time and time again. They would eventually become staples @ my house venue THE HOSS and I would eventually release this album for them on LP and CD with my friend Dave Conway.
Originals paired with choice covers, all rendered in one of the gnarliest takes on garage rock that has ever been. You'd be forgiven for thinking that this scuzz was a product of Memphis or Detroit, but no, Boston, MA. Actually, Brookline, MA, just across the Muddy River from Boston, really. Unholy, scuzzing garage rock bombast. As of 2014 these guys do not play very much anymore, but they still stop to throw shit from time to time. Several 7's and LPs followed this one (and a good handful of CD-Rs preceded it). The brothers MacBain went on to bands like THE MONSIEURS, MARTY KINGS, THE PSYCHED, and 99999999999999999999.

- Dan Shea (bostonhassle@gmail.com)
** Unfortunately we can't host the cover songs from this record on the FMA.
Get a copy of the LP, or hear the record otherwise, it's worth it. Their version
of "Paint It Black" is LEGENDARY.
LP was limited to 300, 100 of which were ruined by a basement flood. There's
like 20 left.
If you want one get in touch: thehossboston@gmail.com
Via Boston Hassle » Visit Blog
» 1 COMMENTS
TAGGED AS:
tol
,
art rock
,
andy macbain
,
bodies of water arts and crafts
,
brookline ma
,
scuzz rock
,
boston underground
,
boston diy
,
anthony macbain
,
garage stomp
,
brookline
,
garage rock
,
rock n roll
,
massacusetts
,
tunnel of love
,
minimalist
,
makoto
,
eca records
,
boston
,
blown out
,
the hoss
,
See Less...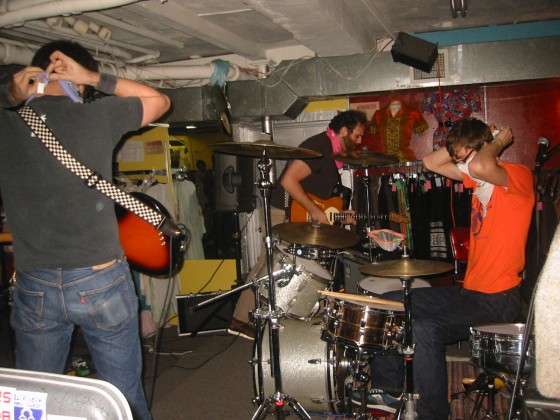 Another band encountered in the basements, and other off-the-beaten-path venues, as well as the bars and clubs of Boston, Cambridge, and Somerville (the latter @ the time just beginning to move toward being a land of much live music).
NIGHT RALLY were a unique band for multiple reasons. For one, their post-punkian pop throb was a truly collaborative effort, where band members Luke, Farhad, and Devin not only shared playing and songwriting duties, but singing duties as well. Even here on this demo the singing effort is split up amongst the lot. Secondly, the sound they mined - a pulsing, jittery thing crowned by celestial guitars, and full of anxious yelps trading off with mellow croon - was an abberation at that time in Boston's underground music scene. The band was of the variety that, while perhaps preferring the more informal settings of a Bodies of Water or Honeypump booked underground show, were nonetheless also comfortable in the bar live music setting. And so the band was one of the few of its moment that bridged the gap between acceptance by the underground/ diy music community and the more pop and "indie music" oriented Boston rock club scene and its ilk.
NIGHT RALLY's demo has always been my favorite recording by the band. Initially it found its way to me via the underground venue I was involved with, The HOSS, probably handed to me on an evening when the band played, or not. These Cambridge fellows found their way to that Brighton basement on a number of occasions, playing or not, if my memory serves. The demo @ only 4 songs is fairly perfect, each of the 4 offerings highlighting one or a number of the band's strengths. The rhythm section is locked in, propulsive and capable of surprise turns while remaining locked in. The delay coated guitars showering the songs as if rays of light beaming increasingly through a clouded sky post-shower. Devin King's inventive, powerful lead vocals, intertwine with his bandmate's, creating a syncopated, unified human voice that reaches out and grabs the listener.
NIGHT RALLY were a great band. A split LP with the band CLICKERS followed on HONEYPUMP RECORDS. The self-released PRESTON FAMILY CREST appeared later, and served as the band's swan song. 
They disbanded in 2006. Both of these other recordings will eventually make their way onto the FMA via the Boston Hassle, so if you like this EP, keep your eyes peeled.
Members of NIGHT RALLY went onto play in other bands such as NEPTUNE, INITIALS B.R., and MARCONI.

- Dan Shea (bostonhassle@gmail.com)
Via Boston Hassle » Visit Blog
» 0 COMMENTS
TAGGED AS:
boston
,
cambridge
,
art rock
,
post-punk
,
indie rock
,
ma
,
astral rock
,
night rally
,
new england
,
the elegant look of new
,
massachusetts
,
basement scene
,
allston
,
luke
,
honeypump
,
wildildlife
,
farhad
,
boston hassle
,
clickers
,
rock
,
devin
,
pop post-punk
,
the hoss
,
neptune
,
See Less...