About AS220 Youth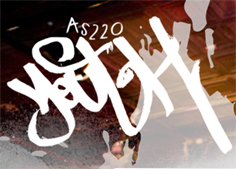 AS220 Youth focuses on serving youth in the care and custody of the state of Rhode Island, helping them transition into a life full of choices through art and career development opportunities. It was created because of the belief in the power of art and the art process to have a positive impact in the life of these young people.  
AS220 Youth offers free classes and workshops in three locations – our downtown Studio, at the Rhode Island Youth Development Center (the state's juvenile detention facility), and at UCAP, the Urban Collaborative Accelerated Program. UCAP is a middle school for youth at high risk for dropping out and/or becoming involved in the juvenile justice system.  

.At our downtown Studio, after-school  workshops run 6 days a week, including photo, painting/drawing, hiphop, music lessons, dance, creative writing, sewing and computer-aided design. Similar classes taught by the same instructors are offered at the Youth Development Center (YDC)  and at UCAP, with the goal of creating strong mentoring relationships between instructors and students. Curriculum is designed so youth can start a class at the YDC and continue it at AS220 after release.  

At the end of each term, there are showcases where youth get to exhibit/perform the work created in their workshops. In addition, youth develop portfolios of their creative work, and these can be used to gain educational and employment opportunities.