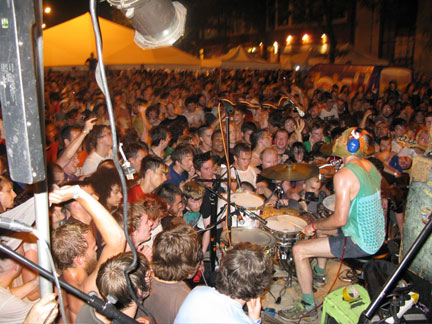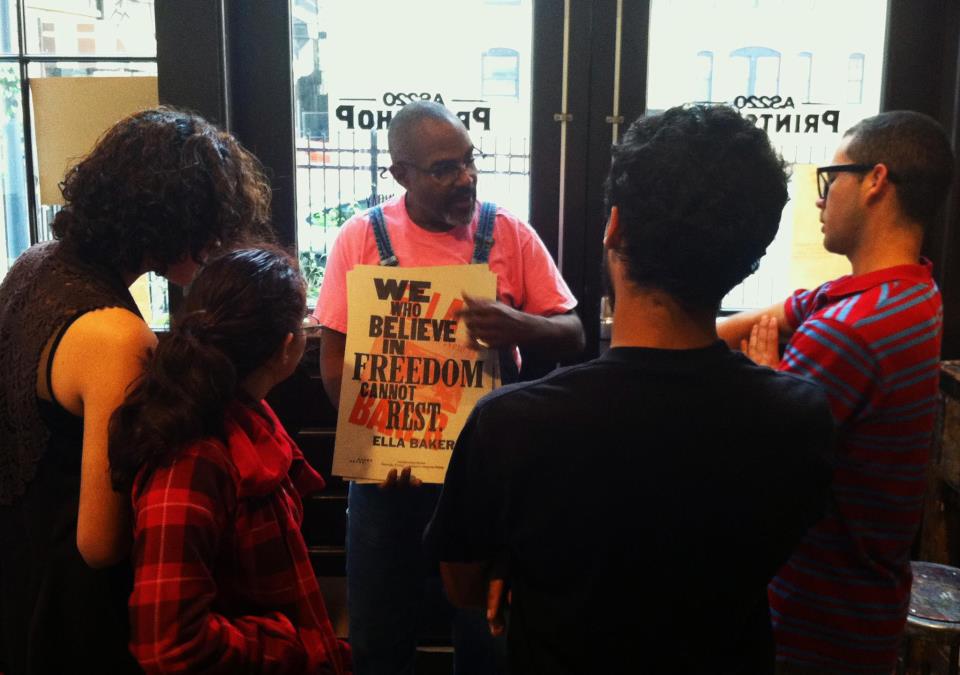 About AS220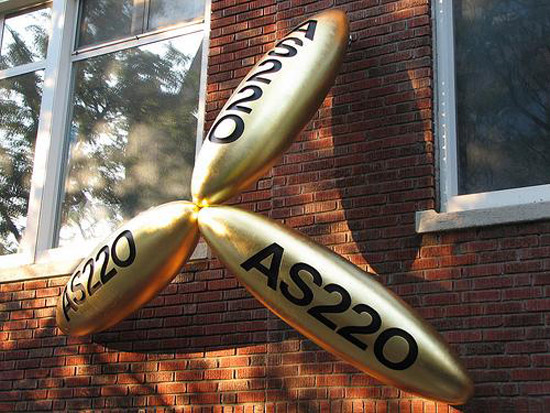 AS220 is a non-profit community arts center located in the heart of downtown Providence, Rhode Island.
AS220 was founded in 1985 on the principle that freedom of expression is crucial for the development of strong communities and individual spirits. AS220′s vision for a local unjuried and uncensored forum for the arts was launched in a one-room rental above the Providence Performing Arts Center with a budget of just $800. Today, the non-profit owns and enlivens three mixed-use buildings, each one earning a Historic Preservation Award, in the heart of Providence'sdowntown. AS220 is credited as a national model for urban revitalization and has been recognized for its catalytic role in the revival of community in downtown Providence. 

AS220 has earned a national reputation synonymous with an egalitarian, accessible approach to creative community – offering an alternative to the obstacles of conventional presenting venues. We provide an inclusive forum for any and all Rhode Island artists to share their original artwork embracing the full spectrum of the arts: theatre, dance, poetry, photography, music, printmaking, creative "hacking", painting, puppetry, and beyond. Though sizable, AS220 is bursting at the seams with: four rotating gallery spaces, a performance space, a youth program, a recording studio, a print shop, a darkroom and media arts lab, a high-tech fabrication and electronics lab, a black-box theatre, a dance studio, four dozen affordable live/work studios, an AS220 owned and operated bar and restaurant, plus a handful of locally-grown non-profit and commercial tenants. Each year, AS220 serves over 4,000 artists, reaching an audience 90,000 strong – and growing.
cheyenne_h on 08/13/2018 at 10:37AM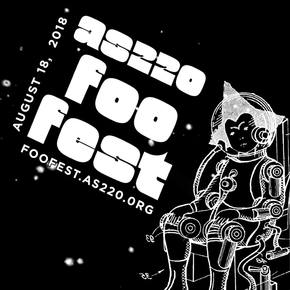 FOO FEST is AS220's annual summer block party all-ages fundraiser in downtown Providence, Rhode Island on Saturday, August 18th, 2018!
From 1 PM to 1 AM, outside on Empire Street and inside AS220, people of all ages will delight in 12 incredible hours of music, art, performance, kid and family-friendly activities, hands-on interactive art experiences from local artists, makers, and like-minded arts and cultural organizations, delectable food and drink, and much more, all highlighting arts, culture, and creativity in Providence and the Ocean State!
We've included some of the tracks from their preview mix below, but you can listen to the full sampler here! You can also listen to previous years' samplers at the AS220 FMA page.
For tickets visit here.
Via AS220 » Visit Blog
» 1 COMMENTS
AS220 on 07/25/2016 at 07:45PM
FOO FEST is AS220's annual summer block party, held outdoors and inside, on Empire Street, that highlights the incredible arts, music, creative, and cultural scene brewing right here in Providence, Rhode Island. AS220 has been hosting an annual celebration under the name of Foo Fest, or Fool's Ball, since 1995.
This year's headliner is DAN DEACON!
There are over 20 performers throughout the day including HARRY AND THE POTTERS, ED SCHRADER'S MUSIC BEAT, ARC IRIS, CHURCHBURN, SECRET LOVER, HUSSY, LOVESICK, TAINA ASILI, POWER MONSTER, THE QUAHOGS, FLINSTONES, SIDY MAIGA, HOUSEBOY, GERTRUDE ATHERTON, XR TABS, SNOWPLOWS, LEIKO, THEOSOPHIA, and AS220 YOUTH ZU-KREWE.

CHECK OUT THE SAMPLER HERE!
In addition to the bands on this sampler the fest also features the 2016 Rhode Island Mini Maker Faire, the Providence Anarchist Bookfaire, and the always exciting 12 hours of art, performance, kid and family-friendly activities, DIY technology, food and drink, and special guest emcee RANDY BUSH!
This year's Foo Fest is Saturday, August 13th from 1pm - 1am
To purchase tickets visit here.
READ MORE
Via AS220 » Visit Blog
» 1 COMMENTS