jason on 11/13/2015 at 05:00AM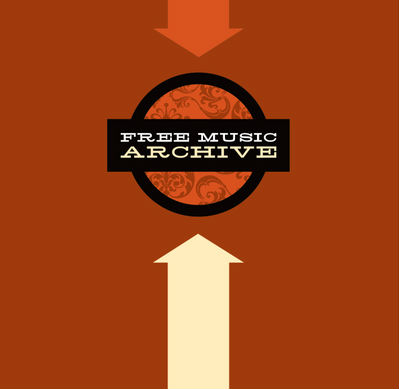 It was 2008. The internet was a cloudland of mp3 blogs. The term "my space" was synonymous with "band website."
The FMA was under construction. But the collection—a curated library of free and legal mp3's—was well underway.
We released two preview compilations (v1 + v2) on the Compact Disc format. I still have one copy of each, along with at least a thousand other CD's, though I no longer own a CD player.
Fortunately, the compilations are archived here on the Free Music Archive, where they've reached exponentially more people than the CD's ever could.
At the time, I wrote: "These are just a few of the thousands of tracks that will be freely available under Creative Commons licenses when the Free Music Archive website launches. All tracks appear courtesy of artists and labels who have benefited from a progressive approach to distribution and intellectual property in the digital era, and we're designing the Free Music Archive to support this approach."
Now, for the first time, we're asking for your support. Please donate, and as always, enjoy the music!
» 5 COMMENTS
jason on 10/13/2014 at 05:03AM
I made a 2-part Radio Free Culture about the player piano's legacy on music, copyright and digital culture
Part 1 feat David Suisman, Lisa Gitelman and Michael Simon - The transition from sheet music to piano rolls transformed our understanding of copyright. 
Part 2 feat Nick Seaver, Aaron David Ross, Michael Connor and Nick Yulman - The player piano's influence on digital music, including MIDI, Disklavier Super MIDI, Black MIDI, MIDI-powered automata and mechanical pop.
Some classic player piano performances have been recorded and compiled by Kazoomzoom for the Frog Legs compilation. Below, enjoy one from Scott Joplin, a Ragtime legend who you can read more about in this feature story by Joe McG.
» 0 COMMENTS
jason Is a Fan Of...
The Ridiculous Trio
,
Anitek
,
Jahzzar
,
Milk Dick
,
Deal The Villain
,
Dikes of Holland
,
The Tleilaxu Music Machine
,
Wau y los Arrghs!!!
,
Wild Carnation
,
Ami Dang
,
Osso Bucco
,
Reigning Sound
,
Container
,
GB pka Gâteaux Blasters
,
Steven Arntson
,
Chuck Bettis
,
Phill Niblock
,
minusbaby
,
Jaap Blonk
,
Hayvanlar Alemi
,
Liquor Store
,
Karl Blau
,
Asian Women on the Telephone
,
2 Foot Flame
,
geir tjelta
,
Ariel Pink's Haunted Graffiti
,
Hiiragi Fukuda
,
Sherbet Underground
,
Mincemeat or Tenspeed
,
Human Resources
,
Pregnant
,
Decktonic
,
Representing NYC
,
Pigeons
,
quarta330
,
aboombong
,
Coïtus Int.
,
Super Flower
,
Sweet Talk
,
Circus Marcus
,
AWOL
,
Colin L. Orchestra
,
Vicnet
,
DJ Ilya Monosov & the 21st Century Punks
,
Thick Business
,
MjolniirDXP
,
U Can Unlearn Guitar
,
My Mind
,
Ras G
,
Cedric Russell
,
MUTAMASSIK
,
The Styrenes
,
Burnkit2600
,
The NSJ Crew
,
Animals & Men
,
Krowne
,
Bullroarer
,
Huun Huur Tu
,
Afrirampo
,
Tom Carter
,
Archers
,
The Men
,
Anti-Pop Consortium
,
Electric Jellyfish
,
Sexton Ming
,
Geese
,
Dead Moon
,
Projekt Karpaty Magiczne / Magic Carpathians
,
10
,
Spray Lodge
,
Bronhard/Going/Public
,
Obits
,
Plastic Crimewave Sound
,
Delicate Steve
,
Human Eye
,
No Regrets For Our Youth
,
Mochipet
,
Spinnaface
,
King Kong Ding Dong
,
El Remolón
,
Kitchen's Floor
,
Smersh
,
Blanche Blanche Blanche
,
Onyx Ashanti
,
Shabazz Palaces
,
Lougow
,
Subterrâneo Records (various)
,
Roomrunner
,
Peter Swimm
,
NOW
,
Purling Hiss
,
ST37
,
Bacalao
,
Pataphysics
,
The Polyps
,
Selva de Mar
,
FNU Ronnies
,
slaughtering slobbersville
,
Pujol
,
Wizzard Sleeve
,
Alligator Indian
,
Nambavan
,
Exteenager
,
Music For Your Plants
,
Raya Brass Band
,
Downliners Sekt
,
Menstruation Sisters
,
Mark Lord
,
Sun Araw
,
Moon Unit
,
Eat Rabbit
,
Golden Hits
,
The Baseball Project
,
Big Troubles
,
The Goodnight Loving
,
Chandeliers
,
Yximalloo
,
Greg Davis
,
Lucas Gonze
,
Red Mass
,
C-Doc
,
Bonedust
,
Very Be Careful
,
Karen Cooper Complex
,
Lessazo
,
The Wedding Present
,
Dr. Wylie
,
White Rainbow
,
Black Ant
,
Talk Normal
,
DJ /rupture & Matt Shadetek
,
Bob Ostertag
,
Tommy Jay
,
Nuit Noire
,
Bruce Miller
,
Dustin Wong
,
ARMS
,
Indian Jewelry
,
Julian Lynch
,
Tonstartssbandht
,
Royal Headache
,
él-g
,
Monroeville Music Center
,
Xiao He
,
Broken Water
,
PC Worship
,
Alaclair Ensemble
,
Various Artists [Peppermill Records]
,
Curha
,
The Tom & Marty Band
,
Michael Stasis
,
Blank Realm
,
Blake Fleming
,
Beex
,
AMANDA
,
Buraka Som Sistema
,
Saskrotch
,
Lantern
,
Lemon Dots
,
Grand Trine
,
Wooden Shjips
,
Home Blitz
,
Mike Doughty
,
(none given)
,
Sewn Leather
,
Static Static
,
Decade in Exile
,
GB // pka Gâteaux Blasters
,
Blue Sausage Infant
,
Candlegravity
,
Broke For Free
,
Limiñanas
,
Feu Machin
,
Wheels on Fire
,
Sejayno
,
Jared C. Balogh
,
Comfort Fit
,
Eli Sketch
,
Tusk Lord
,
Idle Times
,
Quint Baker
,
Nothing People
,
Zola Jesus
,
Wilted Woman
,
Single Bullet Theory
,
Ak'chamel, The Giver of Illness
,
Charles Albright
,
Hexlove
,
Revolution Void
,
Rhythm & Blues Motherfuckers
,
El Klan de los DeDeTe
,
Damscray
,
Russian Tsarlag
,
Gary Wilson
,
Dan Deacon
,
Akauzazte
,
Blue Shift
,
Lucky Dragons
,
Apache Dropout
,
Regal Degal
,
Kokomo
,
No Joy
,
MUTWAWA
,
Katrah-Quey
,
Wet Hair
,
The Left Outsides
,
Filastine
,
Félicia Atkinson
,
Dirty Beaches
,
Bush Tetras
,
Chat Logs
,
Lazy Magnet
,
USAISAMONSTER
,
The Paparazzi
,
Th' Legendary Shack Shakers
,
El Jesus De Magico
,
Fujako
,
Arrington de Dionyso
,
Scott Joplin
,
Sudden Infant
,
Twin Stumps
,
Mahjongg
,
Alvaro
,
Tep
,
Volvox
,
Roger McGuinn
,
Bird Names
,
Bobb Trimble and the Flying Spiders
,
Ion (Romania)
,
Occasional Detroit
,
Diamond District
,
Master Musicians of Bukkake
,
Liturgy
,
Growing
,
6th Sense
,
The Paperhead
,
The Council Flats of Kingsbury
,
U.S. Girls
,
Black Dice
,
Straight Arrows
,
Without God
,
The Woolen Men
,
MOZAURE
,
Nate Wooley
,
Chris Zabriskie
,
Morgan Craft
,
If, Bwana
,
Burkina Electric
,
VAZ
,
Mazing Vids
,
Raleigh Moncrief
,
The Procedure Club
,
The Posies
,
The Vocokesh
,
Downtown Boys
,
Various Artists [Blackburn Recordings]
,
The Insider
,
speedy ortiz
,
Another Day On Earth
,
Cool World
,
Sros Lords
,
Bomis Prendin
,
The Sun
,
Ffehro
,
Tristan Perich
,
Tantrums
,
Karina Buhr
,
Death of Samantha
,
Lazer Boy
,
White Mystery
,
Dan Melchior und Das Menace
,
Ryan Jewell
,
Gardenella
,
Bare Wires
,
Steve Wynn
,
uiutna
,
Knyaz Mishkin
,
King Tuff
,
The Blind Shake
,
Sexteto Tabalá de Palenque
,
The New Mystikal Troubadours
,
Ultrathin
,
The Books
,
Psalters
,
Audrey Chen
,
The Yummy Fur
,
Oneohtrix Point Never
,
James Ferraro
,
Guardian Alien
,
KenLo Craqnuques
,
LAZY
,
The German Measles
,
The Soft Boys
,
The Black Bug
,
Expwy
,
Fanatic
,
Tony Dubshot
,
S. H. Draumur
,
Crawl
,
Chris Forsyth + The Paranoid Cat Band
,
Watery Love
,
Jimmy Cousins
,
Assassins 88
,
Khaira Arby
,
Koonda Holaa
,
Cancelled
,
Nude Beach
,
Chop Shop
,
Eet
,
The Whines
,
Yoko Absorbing
,
Dawn of MIDI
,
The Fresh & Onlys
,
No Zu
,
Ranjit Bhatnagar
,
Lord Tang
,
Soni Ventorum Wind Quintet
,
Legendary Pink Dots
,
Volcano the Bear
,
Mueran Humanos
,
Kraus
,
Lifeguards
,
Doug Gillard
,
Von Hayes
,
Gary War
,
Bitbasic
,
Tre Orsi
,
Snowboarder
,
Angels of Light
,
Hugh Cornwell
,
Luciano Foglia
,
Sleeping Policemen
,
Peaking Lights
,
Henry Hynes
,
Kuupuu
,
Harpoon Forever
,
Disappears
,
Ctephin
,
Black Pus
,
Butts
,
Orthotonics
,
Replikas
,
Nymph
,
NASA
,
The Toothaches
,
Tashi Dorji
,
Kenneth Higney
,
Bird Show
,
Caribou Vibration Ensemble
,
Vlooper . Modlee
,
MWE
,
Cooper-Moore
,
Felix Kubin
,
Balún
,
Thrones
,
Cold Cave
,
Psilodump
,
Katapulto
,
Lozenge
,
Abstract Artimus
,
Mujeres
,
Grasshopper
,
Hat City Intuitive
,
Chuck Prophet
,
EeL
,
The Rumrunners
,
Glove Compartment
,
The Pink Noise
,
voyageurs
,
No Monster Club
,
Crash Symbols
,
Lexie Mountain Boys
,
THEESatisfaction
,
The Embarrassment
,
Tone Poets
,
G.G. Allin's Dick
,
Vialka
,
Satanicpornocultshop
,
F/i
,
Olneyville Sound System
,
Audio K
,
Night Beats
,
Bum Creek
,
Virginia Pipe
,
Bruce Hart
,
Edmondez-NesCo.-Drenching
,
Sick To The Back Teeth
,
Zoë Keating
,
zastranienie
,
Hank
,
White Fence
,
Undress Béton
,
YACHT
,
R. Stevie Moore
,
Times New Viking
,
Mountain Cult
,
Tunnel Of Love
,
Ostrich Tuning
,
Poland
,
Ed Schrader's Music Beat
,
Lorelle Meets The Obsolete
,
Underground River
,
The Golden Hours
,
C. Spencer Yeh/Chris Corsano/Nate Wooley
,
Onyx System
,
Barnacled
,
Davila 666
,
Jennifer Gentle
,
I.D. & Baobinga
,
Jessy Bulbo
,
CAVE
,
Quiet Orchestra
,
GDFX
,
Eko Eko Azarak
,
Oddish
,
Fergus & Geronimo
,
Literature
,
Mattress
,
Sex Church
,
Various Artists (@diffuser.net)
,
King Louie's Missing Monuments
,
Loucy Louder
,
St Sanders
,
Los Llamarada
,
Demiran Ćerimović and His Orkestar
,
Bassekou Kouyate & Ngoni Ba