You came this way:
Home
>
ccCommunity
ccCommunity : Creative Commons music from around the world wide web, selected by our independent curatorial crew
About ccCommunity
ange on 02/13/2014 at 01:15AM
One of our favorite new uploads comes to us from the French band Salmo. They are a post-punk experimental trio composing narrative music inspired by nature or natural phenomenons.
Their self-titled album is entirely devoted to the life of a river trout, from birth to death. The tracks flow with forward momentum, and capture something dark, cool, and dynamic. They are offering this release using the Creative Commons Attribution 4.0 license, which makes this river trout album free to spawn many other unique creations (animations, video games, remixes), as long as they give attribution. More Info.
Via ccCommunity » Visit Blog
» 0 COMMENTS
jason on 12/23/2013 at 04:30AM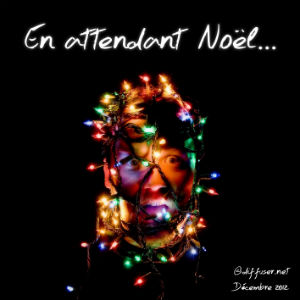 Many of the songs we use to celebrate Jesus' birthday have been scooped up by copyright amassers (kinda like what happened to "Happy Birthday To You," hey). Fortunately, the holidaze are an endless well of creativity, and we have been blessed with some wonderful public domain and Creative Commons music. The holiday music featured on FMA encompasses everything from The 8Bits of Christmas to Antique Cylinders.
One recent addition is En attendant Noël..., a compilation from @diffuser.net. The French netaudio resource (profiled here) has been adding a daily winter holiday song to their compilation and now that the 25th is here we are pleased to share this gift with you! Some are old favorites 'round these parts, many are new favorites, and if they find their way into your holiday plans, you'll find links + licenses below.
Via ccCommunity » Visit Blog
» 0 COMMENTS