Album Description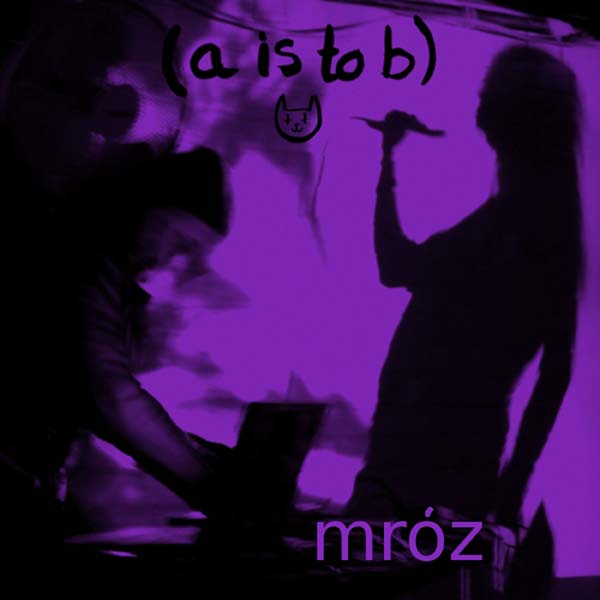 TAGGED AS:
beats
,
electro pop
,
bass
,
drag
,
synth wave
,
cold wave
,
chill wave
,
edm
,
witch house
,
idm
,
experimental
,
a is to b
,
noise
,
See Less...
**EP AVAILABLE NOW ON WAV/FLAC FORMATS AS A PAY-WHAT-YOU-WANT DOWNLOAD (NO MINIMUM)**

(a is to b) is equal parts Crystal Castles' domineering sonic assault and The Haxan Cloak's crepuscular, gloomy atmospherics. At once lo-fi and viscerally immediate, they exist at in the perceptual bleed between transgressive performance art, punishing electronic noise and somnolent, dark ambient void-space.

Conceived as the meeting of Scottish noise artist Neil Morrison (The Colours Will Erase Us, Word or Object) and Polish performance artist Marta Adamowicz (MAdam, Gay and Immigrant), originally devised as a way to make club filling drum and bass tracks, it become evident that a shared love of Death in June was going to steer them down a completely different alley.

Driving hip hop beats allow a lot of experimentation over the top, as you would expect from two artists who have had their art in galleries around the world, including Melbourne, Glasgow, Barcelona, Krakow and Oslo. The music deemed to be keeping some genres alive, with their track mróz being reviewed by Witch House Poland as keeping 'witch house alive and well'. To pigeonhole though is to miss the point.

Their first EP mróz will be followed by the album Electric Grief later in the year. Small tours around Poland, Norway and Scotland will be happening in spring and with more European dates later in the summer, you'll be hard placed to miss them tearing your city apart with a live show that constantly wins them plaudits.

BUY: (a is to b) T-Shirt

BUY: (a is to b) Badge Pack 
mróz
by
(a is to b)
is licensed under a
Attribution-Noncommercial-Share Alike 3.0 United States License
.