Album Description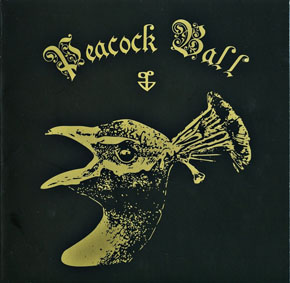 This first official debut album of Peacock Ball got it's name after letter DZ - dzelo, which is derived from the Early Cyrillic alphabet and could be translated as piece of work or artwork. The band sticks with their orientation on the hard rock patterns from the turn of  60's and 70's including a leading sound of Hammond organ.  The album contains 6 instrumental songs which are loaded with strong melodics and striking reefs. The album was officially released in February 2015 and Marian Varga - legendary Slovak musician, composer and organ player become its godfather. Some of the songs from this album were released under creative commons in live version on the album Peacok Ball in Radio Bunker which contains songs from the live broadcast with the band. Peacock Ball now decided to present this songs and also 2 other on the FMA also  in the official version with much better sound and perfectly crafted mastering. Enjoy!   
Album
Dž (official album 2015)
Dž (official album 2015)
by
Peacock Ball
is licensed under a
Creative Commons Attribution-NonCommercial-NoDerivatives 4.0 License
.