Album Description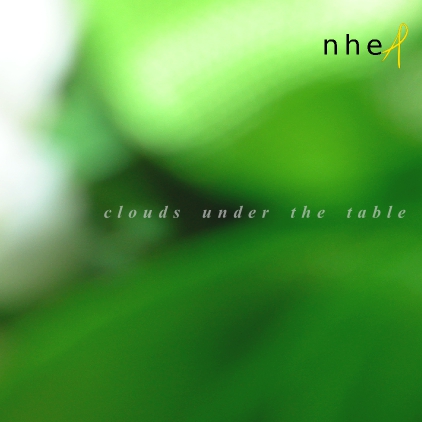 TAGGED AS:
acustronica
,
umbria
,
italia
,
italian
,
magical
,
magic
,
enchanted
,
suggestive
,
drums
,
hypnotic
,
drumming
,
fusion post rock
,
post rock
,
goodspeed you black emperor
,
odd times
,
shoegaze
,
assisi
,
eclectic
,
perugia
,
progressive
,
melodic
,
italy
,
somafm
,
allaboutjazz
,
best of 2011
,
sigur ros
,
haunting
,
hammock
,
beautiful
,
minimalism
,
the album leaf
,
post-rock
,
tortoise
,
electronic-jazz
,
steve reich
,
jazz
,
See Less...
"I just think this entire album is beautiful" All About Jazz
selected as a "Top 10 album of 2011" by NetMusic Life
selected as a "Top 10 album of 2011" by Doujin-music
"[...]piani sonori che si sovrappongono con calma e leggerezza[...]" All About Jazz - Italia
"One of the best electronica album i heard this autumn." Yamanote Dreams
""Clouds under the table" is an excellent and eclectic work, with countless influences[...]a never boring instrumental album that offers surprises after many listening" NetMusic Life
"Nheap proves to be an artist at 360 degrees thanks to the skill of knowing how to juggle very well both in harmonic and in discontinuous phases, and often managing to combine the two souls." Sonofmarketing
""Ambient" might begin to describe this music, but the presence of Discepoli's relatively straightforward drumming gives the compositions more of a rootedness and energy than that to which most typical electronic ambient music lays claim" All About Jazz
"A vibrant and rich sonic color palette combined with soul shaking melodies and a live drum set move this music to a post rock/jazz fusion line where it music rests comfortably while creating an ambient pulse.[...]Clouds Under The Table is a well thought out and impeccably performed sonic food for the visceral as well as the cerebral" @Critical Jazz
"[...]you will encounter the mellifluous minimalism of Steve Reich hand-in-hand with the idm of Boards Of Canada and moments that bring to mind a classic jazz Miles or Coltrane with post rock bands such as Tortoise and Do Make Say Think. Nheap presents a deep sound, which do you disguise gradually after several hearings, continually discovering details and elements that make it all more interesting. But, since the first listening, the music relaxes, calms and travels. Intricate rhythms meet simple and beautiful melodies, experimentation and relaxed, cool ideas. In this helps amazing drums and percussion that stimulates the more abstract and ambient compositions. Thus, the "heavy" avant-garde atmosphere somehow unload through the filter of a warm mood.[...]"Music on air
"[...]an impressive consolidation of Discepoli's distinctive sound." Leonard's Lair
"I can only agree with the statement that creative music can also be warm, for instance, if to regard Massimo Discepoli`s 8-piece brand new one" Recent music heroes
"Relaxing, but very thoughtful at the same time, recommended" Hidden Vibes Community
"Rides" featured as "Download of the day" on AllAboutJazz
On air on SomaFM
On air on Aural Moon
Featured on Syndae
Recommended by ClongClongMoo.org
Massimo Discepoli (aka Nheap) is a drummer, composer and drum teacher, based in Perugia (central Italy)
>> Read More at Nheap's label, Acustronica
Album
Clouds Under the Table
Clouds Under the Table
by
Nheap
is licensed under a
Attribution-NonCommercial-NoDerivatives (aka Music Sharing) 3.0 International License
.