Album Description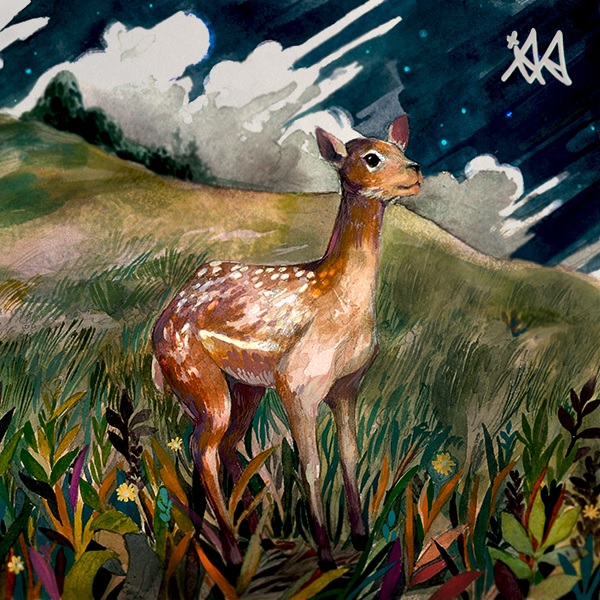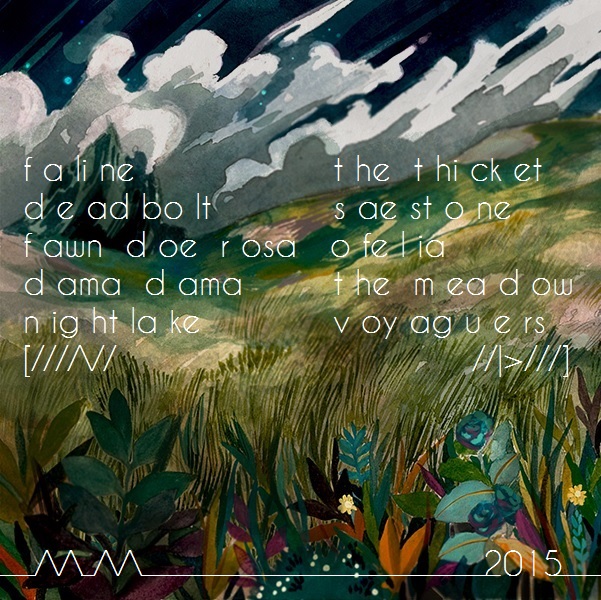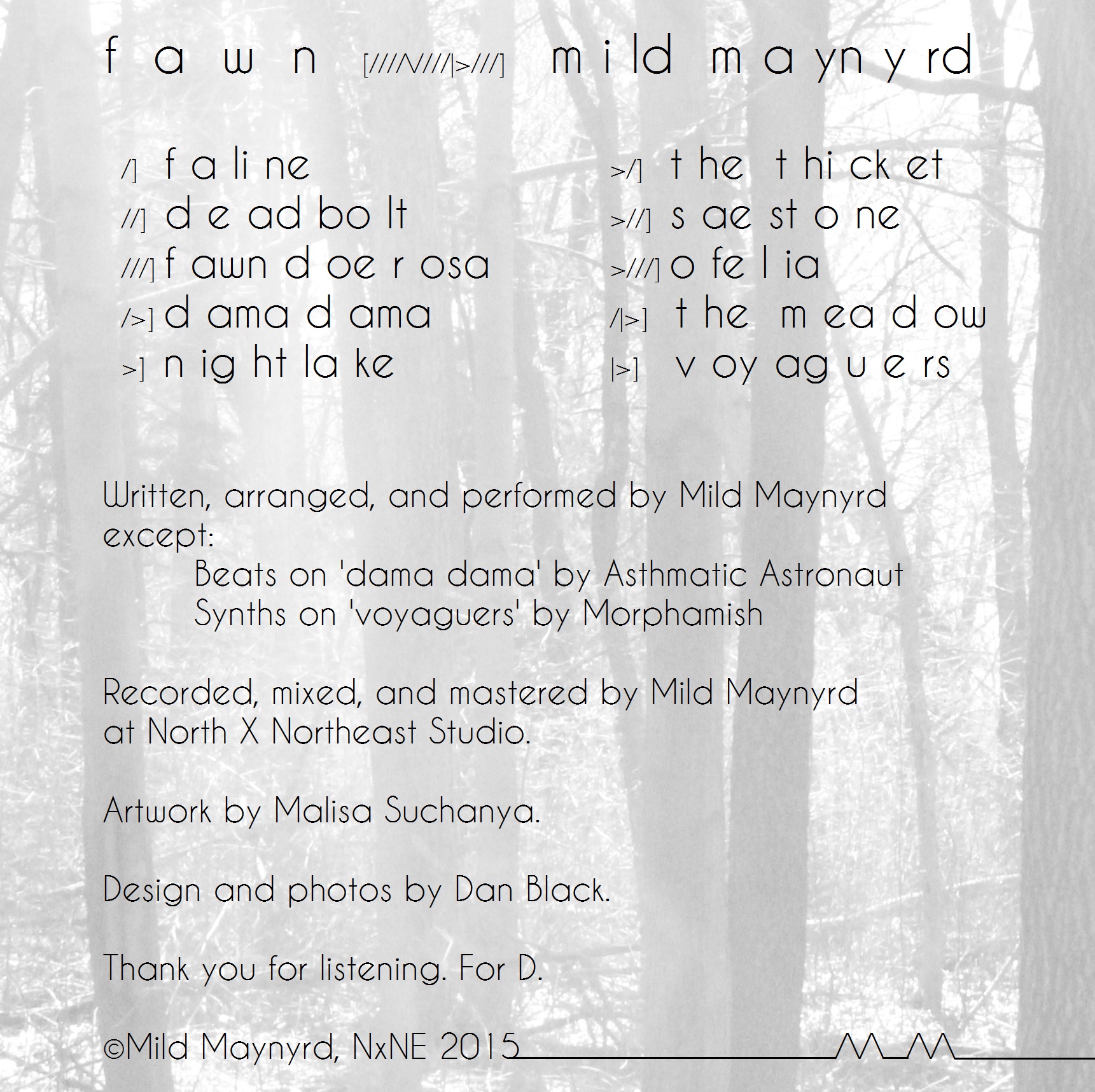 Released:
September 15th, 2015
CLICK HERE to purchase Supermega DIY CD w/ free Bonus Mashup EP DL directly from Mild Maynyrd. Homemade and handstamped.
[////\////|>///]
MM's new LP – 'fawn' – continues the personal direction of 2013's 'Mild Maynyrd' through allegory and symbolism. In it he experiments with new recording, composing, and songwriting techniques free of limitation. It embraces the dichotomous in both narrative themes (paranoia/comfort, joy/fear) and sonic elements (loud/quiet, dissonance/consonance), and sees MM taking on several new instruments. It is earthly, cinematic, and wholly unique.
Written, arranged, and performed by Mild Maynyrd, except:
Drums on 'dama dama' by Asthmatic Astronaut
Synths on 'voyaguers' by Morphamish.
Recorded, mixed, and mastered by Mild Maynyrd at North X Northest Studio.
Artwork by Malisa Suchanya.
Design and photos by Dan Black.
Thank you for listening. For D.
____/\/\__/\/\_______________2015
fawn
by
Mild Maynyrd
is licensed under a
Attribution-Noncommercial-Share Alike 3.0 United States License
.
Bandcamp (digital & DIY CD)