Album Description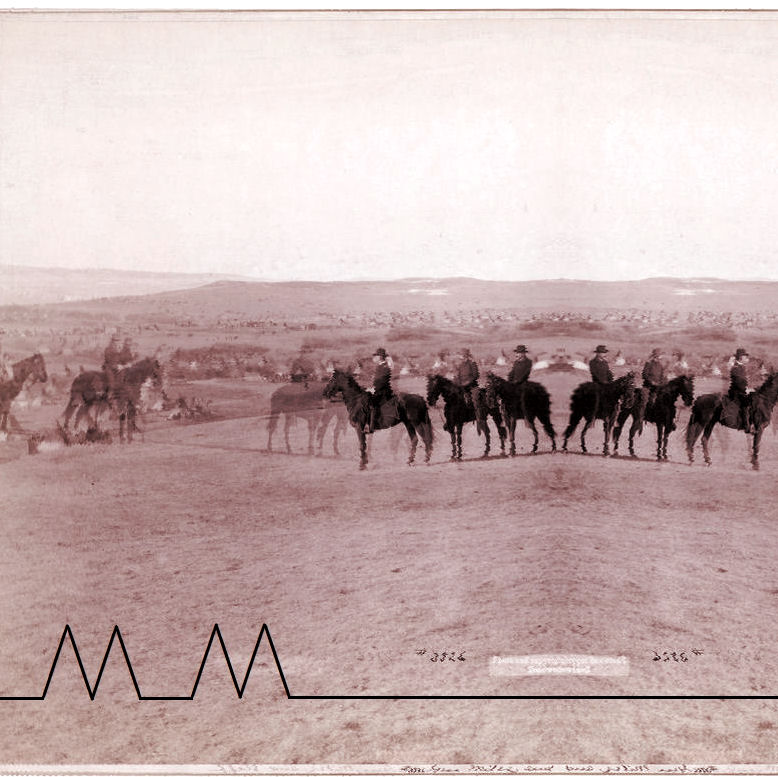 TRACK ONE OF A THREE-TRACK ALBUM
1 The Valley

2 The War

3 The Badlands





Mild Maynyrd's third full-length is an Electronic / Hip-Hop trip through the American West. Equal parts complex instrumentation and old-school breakbeats, the album takes the idea of the narrative-driven LP to new places, both desolate and developed. Fervently coherent and thoughtfully presented, HILLS RUN RED is a tall tale filled with cattle rustling, capitalism, war, and vengeance.

"The idea for the album came about through the last record I did, The Parallel," says Mild Maynyrd. "I wanted to tell a story with that album, a kind-of Depression-era trek through my homeland, eventually ending in St. Paul along the Mississippi River. I wrote a piece of flash-fiction for the release, embedding the song titles into it, as a companion piece to the album. The idea was you would listen and casually read along to get this imagery in your head so the album told somewhat of a story. I don't know if I succeeded. Ha. 

When I started thinking about my next record I wanted to take that idea to its furthest possible limits: to make a record with a narrative arc and a story itself, without the supplementation of written word. I started looking into storytelling. At some point I stumbled upon a page about dramatic structure on some college's website. And it clicked: three-part dramatic structure adapted to musical form. Adapted to the album. While brainstorming how to do that I figured I needed something with A) a whole ton of material to get the exact quotes I want, and B) something that has enough of a percentage of public-domain material. The Western thing seemed to fit perfectly (although I toyed with the idea of a Noir). Not only that, but it would be very surreal to make a Western themed Electronic album, and unique. So I went with it. I drafted a rough outline of a story while starting on the music itself. I cherry picked any movies I thought I could use based on their plot synopses. Then I dubbed and dubbed and dubbed. 

I had a file in my production program littered with quotes. When the music was all done (I tried to make it clear to myself the music was still the most important part) I went through and put them into the tracks. I'm not sure the narrative turned out to be as clear as I'd thought in my head. But it's certainly there."
Hills Run Red
by
Mild Maynyrd
is licensed under a
Attribution-Noncommercial-Share Alike 3.0 United States License
.
Mild Maynyrd Bandcamp