Album Description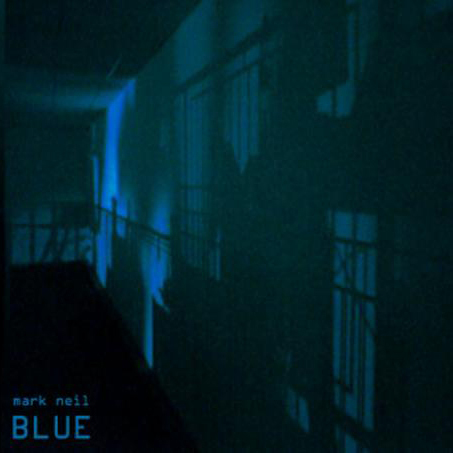 1 Shakey 3

2 Piano Dub

3 Horses

4 Lone

5 The Last Dodo / The Happy Android

6 Talk Me Down

7 Anyata

8 Threshold

9 Right Strafes Derision

10 The Cold From Within

11 StrANGE_Ls

12 xw3

"What I, the creator, can only describe as a soundtrack to a film never made, Blue was the result of three years solitude and boredom – and it shows.

Created primarily from samples (from a wide range of sources), supplemented with real instrumentation and with other artists vocals shoehorned over the top.

Definitely a release of two halves: 1-7 and 8-12.

'Shakey 3' is an experiment using ethnic samples with classical orchestration, whereas 'Piano Dub' combines old school dub techniques with a piano, and 'Horses' features the poem Every Twelve Years, Give Or Take This Moment by Dionisio Martínez.

'Lone' is one of the strongest tracks on the album (as far as I, Mark Neil, am concerned) and deals with happiness in solitude, 'The Last Dodo, The Happy Android', merges a distorted soundscape with a blessed out robot, before returning with 'Talk Me Down' – a sister track to track 4 – 'Lone'.

'Anyata' takes the ethnic collaboration theme a little further by featuring vocals in a language I cannot even identify, let alone understand.

Track 8, 'Threshold' marks the tuning point into something darker, with the genre shifting 'Right Strafes Derision', the scarce soundscape of 'The Cold From Within' and the panicked 'Strange Ls', before lightening up on whoever has persevered thus far through the album."
- Mark Neil


soundcloud.com/beardedlove
beardedlove.tumblr.com

This work is licenced under the Creative Commons Attribution-Non-Commercial-Share Alike 2.5 UK: Scotland License. To view a copy of this licence, visit http://creativecommons.org/licenses/by-nc-sa/2.5/scotland/ or send a letter to Creative Commons, 171 Second Street, Suite 300, San Francisco, California 94105, USA.

For more information about the authors of this work, and enquiries about commercial licensing options, please visit www.blacklanternmusic.com, or email blacklanternmusic@gmail.com. MUSIC WANTS TO BE FREE.
Blue
by
Mark Neil
is licensed under a
Attribution-Noncommercial-Share Alike 3.0 United States License
.