Album Description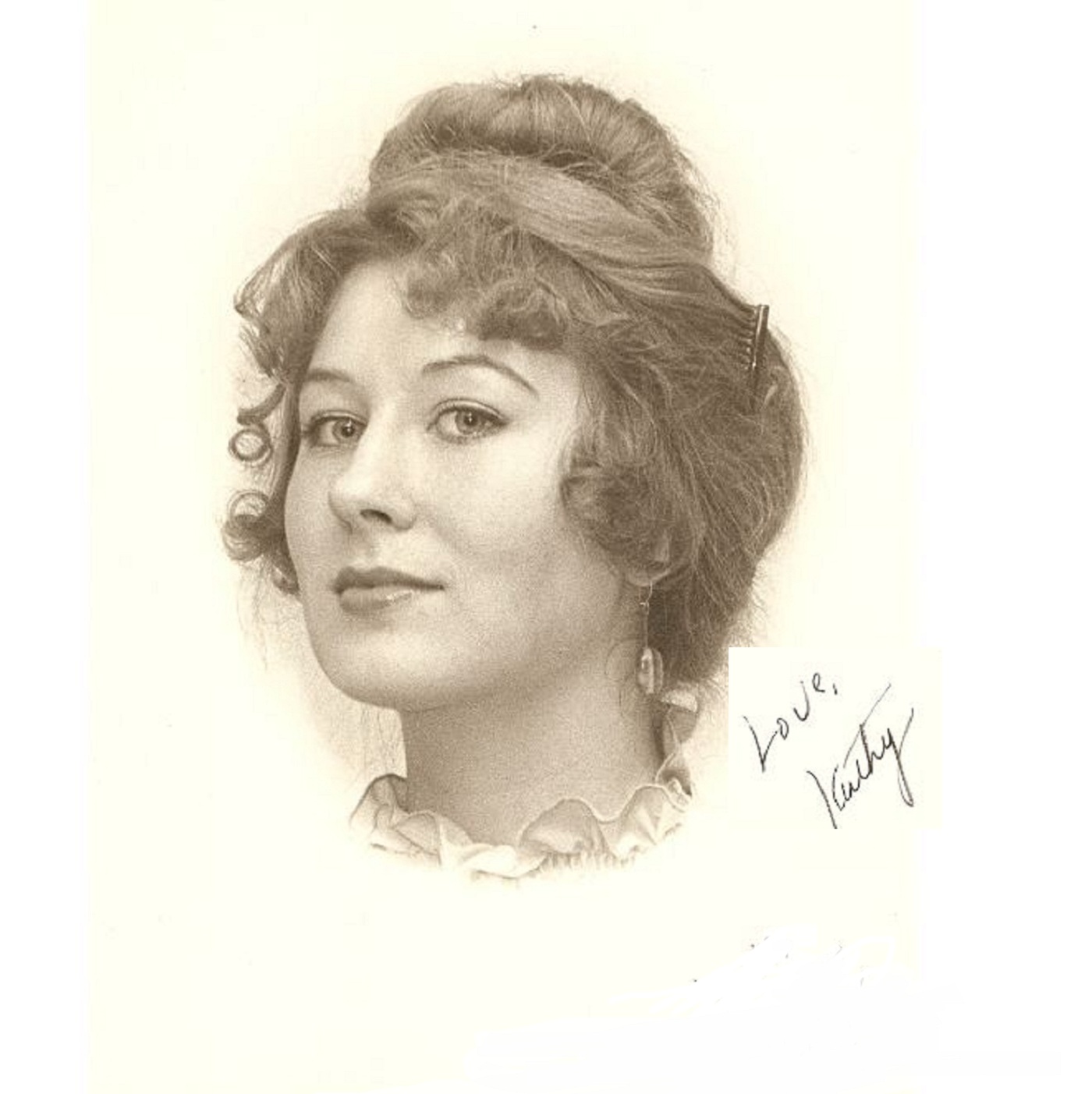 https://soundcloud.com/kat330repost/no-myth [Chapter 2 to my Shanghaied?]
https://youtu.be/ct_BGvKhJqM  [Heard at 10:30 in Ep 1 of "Sailing the Sea Bear" by Shawn Meyer]
"Some Choice Words" could be this song's subtitle, because its inception began with hearing in my head rhymes for certain unusual words that have caught my attention over the years. I even found a way to include "bulwark," which is the first word I consciously recall having a fascination with whenever singing "A Mighty Fortress" in church as a preschooler. The melody that arose for intro, verse and bridge was completely driven by the lyrical content as it spilled out of me, with the need to hit accented syllables and make the rhyming pairs stand out within the lines.
As the narrative took shape—"ship" shape and "naughty-call" as it turns out—I apparently started channeling my experience with Noel Coward's song and play writing works to complete the piece. In my 20s I starred as Amanda in Coward's "Private Lives." The director had me sing some of Cole Porter's "Easy to Love" early in Act 1 and, to taunt Elyot while we fight in Act II, I performed a camp, cockney version of Coward's "Mad About the Boy." It was after the fact I recognized the couple in my "Shanghaied" are cut from the same spoiled rich brat cloth as Amanda and Elyot, and I could hear the British Music Hall influence of Coward's song in this composition as well.
The violin is from my Yamaha synth, and I thinkt this piece could have a "brush"y drum track. Any violinist or drummer out there who'd like to add these real parts to the piece, please drop me a line. A huge debt of gratitude to Damien Riba for providing the delightful cabaret piano track here. Merci, Damien! A thank you to Marty Lucas for his early involvement in this project, and also a very special thank you to all those out there taking the time to listen to my tracks here. In return, please donate to keep FMA up and running!  XXXOOO
Piano by Damien Riba, Courtesy of Mangalyan Records. Discover more Damien here:soundcloud.com/damien-riba
Written, performed and produced by Kathleen Martin
Album photo: "Hedda"shot for 1975 "Hedda Gabler" publicity by Larry Kirchgassner
Track photo/artwork of 2016 me in nautical cap by JT Lindroos
SHANGHAIED   by Kathleen A. Martin  © 2016
INTRO
When you sailed onto the scene,
I pegged you as a player:
A callous cad and libertine,
A practiced lady slayer.
Yes, you always seemed a gent,
But I would never take the bait;
And I ignored your every hint
To come aboard as your first mate.
Now you've lured me on your skiff
And launched us on a cruise for two.
The tide has turned; I get your drift;
I'll ride these waves with you  . . .
VERSE 1
It was high time I'm sidelined with you,
But dang, I've been shanghaied by you.
And now how I kowtow to you.
Blimey, I'm stymied by you.
I'm dizzy when busy with you,
All rosy cuddled cozy with you;
And woozy, kinda boozy from you
Though sober; I'm over the moon for you!
BRIDGE 1
It's more than fundamental—
So tender and so gentle.
A pair this complemental
Is something transcendental . . .  
VERSE 2
We'll muster a cluster of fun
In full dark, a bulwark bar none,
Rambunctious and unctuous as one
Warming 'til morning has come.
I'll wangle a tango with you,
Explore some dorsum with you,
And fashion high passion with you
When in bed; I'm head over heels for you!
BRIDGE 2
You break my concentration
When tuned to your vibration.
No time for contemplation,
I'm led into temptation . . .     
VERSE 1 (partial repeat)
Maybe it's high time I'm sidelined with you,
But dang, I've been shanghaied by you.
And now how I kowtow to you,
My chipper skipper, blimey, why me?! Sidetracked,
Bushwhacked, hijacked, gobsmacked! "Touché" you say.
My guy, I sigh ... Clearly, I'm dearly in love with you!
Shanghaied
by
Kathleen Martin
is licensed under a
Attribution-Noncommercial-Share Alike 3.0 United States License
.