You came this way:
Home
>
Galaxius Mons
Galaxius Mons

(1 Albums, 0 Tracks)
Artist
MEMBERS:
Matt LeGroulx - Moog Rogue
Vocals
Ian Jarvis - Moog Rogue Vocals
Both incredibly talented in their solo work, it's no surprise that their combination results in excellently-crafted and well-written synthpop. Watch out for these guys. 
- silentshout.ca 
Good friends and frequent collaborators on each others work, the pair teamed up earlier this year as Galaxius Mons, taking their musical idiosyncrasies and sensibilities and mashing it all together into a delicious snythpop hot mess. 
- quickbeforeitmelts.com 
The sounds they discover on this album could be considered the Platonic Ideal of synthesis, with the two skilled songwriters penning memorable singsong melodies over hypnotic drum loops. This meeting absolutely constitutes a supergroup in our books. 
- weirdcanada.com
» READ MORE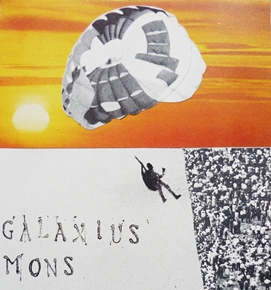 Bandcamp