Album Description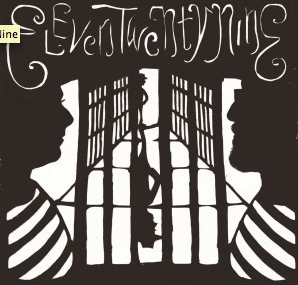 Taken from the blues parlance for the length of a one year prison sentence, Eleven Twenty-Nine is the new project of Tom Carter andMarc Orleans.  This  debut self-titled album, dedicated to the lateJack Rose, releases a sound that has done hard-time in the blues, from two performers who have constantly pushed the limits of rock guitar.  Tom, a latter day Carter Family member as a co-founder of Texas' Charalambides, has explored a psychedelic-brand of guitar instrumentals.  Between his band and solo work, he has released some 50 albums, all garnering high praise.  While Marc, a slick-fingered guitar-slinger, has imprinted on legions of fans the sounds ofHelix, Juneau and the Sunburned Hand of Man.  Together they deliver an album steeped in the soul and depth of blues while moving forward into an enigmatic free-improv rock.
The album was engineered and recorded by Jason Meagher at Black Dirt Studios.
Eleven Twenty-Nine
by
Eleven Twenty-Nine
is licensed under a
Attribution-Noncommercial-No Derivative Works 3.0 United States License
.