Album Description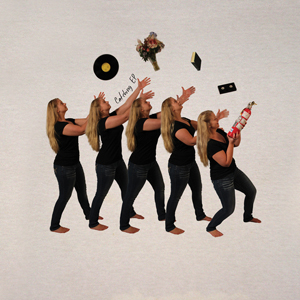 Released:
January 10th, 2014
Official Release #: 3
Label: Mahorka / Captive Portal Music
Catalog #: mhrk122 / 0003.CP002
--------------------------------
"After the huge "Throwing" debut (April 2013), Captive Portal comes back with a nice "Catching".
In his second EP Zach Bridier again combines digital era electronic music with analog electronics, acoustic instruments, vocals, voices, short field recordings, again collaborates with throught-the-music-spectrum set of artist, again producing a synergy fusion of styles and influences. And pushing it all further.
While in "Throwing" one can hear Zach perfecting the art of short and "simple" songwriting and composition, cutting short the song structure dogmas (for good), for "Catching" we have tracks that tend to be longer and with much more layers, denser (call it less sterile, but not less carefully crafted) sonic spectrum and representing a much broader mix of compositional, performance and production approaches, realised into the epic sequel we have here.
Full collaborating artist credits appear on the cover artwork and so do the song lyrics, including the ones for Benadiction's spectacular rap on "Don't Tickle Me". Zach also had the opportunity to use a Minimoog for the EP recording sessions and you will hear how he did not miss the opportunity to do so." – Mahorka
--------------------------------
Produced & Mixed by: Zach Bridier
Mastered by: Ian Miller
Photography: Taylor Likes
Design & Illustration: Taylor Likes
Catching
by
Captive Portal
is licensed under a
Attribution-ShareAlike License
.