Album Description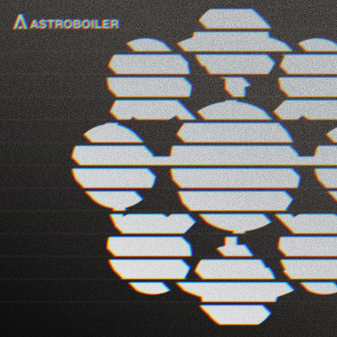 Released:
January 20th, 2011
Astroboiler is an explosive project composed by a protean artiste prominent in the micromusic community in 1991. Acid music producer today, with the album Astroboiler, he delivers a whole new universe.  Today, Da! Heard It Records republishes this album initially released on cassette tape.  
This rather mysterious recording made in 1995 both plunges us in a movie soundtrack atmosphere and makes us think about the industrial and experimental scene of the 80s, with bands such as Sutcliffe Jügend in England or David Lee Myers in the US.  The music is comparable to electronica or IDM, abstract hip hop, sometimes even breakcore, you can see a certain ressemblance with Autechre's music, a band that emerged around the same time as this album came out.
In seven pieces, Astroboiler tells a strange sonorous story, with special attention given to timbre.  Indeed, several sound sources are manipulated, such as analog synthesizers, concrete sounds, and acoustic instruments (later modified) as you will hear in the first piece with its melodic section played on the harp.  
It is a very personal and abstract album.  It takes its listeners into a bipolar atmosphere, keeping in the background a constant cold, austere, perhaps even disturbing loom, which through careful dosage, sometimes lets out warm and soothing colors. 
The piece titles are purely functional (each title is the timing of the piece), reflecting the minimalist character of the album. 
In fact, the album has no name, eponymous album or simple desire to evoke nothing, as if to prevent anything from becoming a distraction from the music.  
The artwork was created by Nazzilla, who successfully captured the artist's universe.  The sleeve is just as abstract as the pieces, thus rendering what we are about to hear. 
Get a direct ticket for a celestial universe by downloading the album: http://www.daheardit-records.net/en/discography/dhr14/
Astroboiler
by
Astroboiler
is licensed under a
Attribution-Noncommercial-NoDerivatives 2.0 France License
.
Da ! Heard It Records