Album Description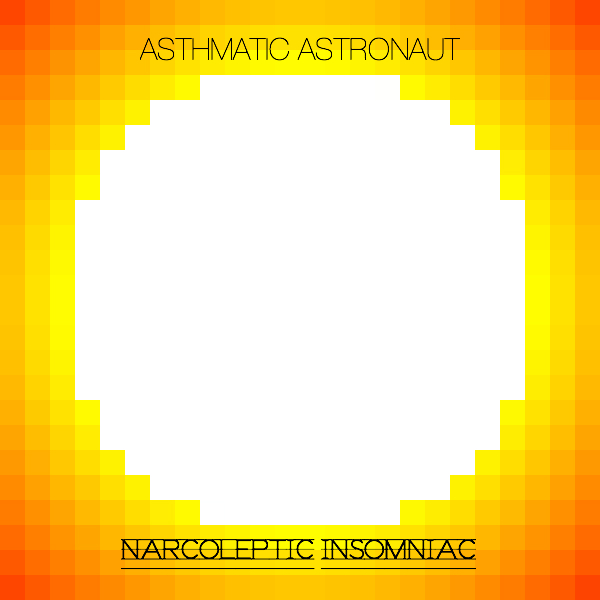 BLACK LANTERN MUSIC PRESENTS:



[BLM046] ASTHMATIC ASTRONAUT - NARCOLEPTIC INSOMNIAC





1    The way it crumbles

2    A kind of loud you can't hear

3    Sleeping upside down (Pt.2)

4    The wait continues

5    Like the clouds pass

6    The way it crumbles (Krowne Remix)

7    And the wait continues (Morphamish Remix)

8    Like the clouds pass (Mako Remix)


"This is a collection of tracks that I made shortly after completing 'Super Intelligent Common Sense' Back in early 2010, I feel they are almost the missing tracks or that if I could go back in time I would replace some tracks with these.

But nevertheless it means that I can present you with this nice little EP.

Enjoy." - AA


All tracks by Asthmatic Astronaut


blacklanternmusic.com

asthmaticastronaut.com

soundcloud.com/asthmatic-astronaut



This work is licenced under the Creative Commons Attribution-Non-Commercial-Share Alike 2.5 UK: Scotland License. To view a copy of this licence, visit http://creativecommons.org/licenses/by-nc-sa/2.5/scotland/ or send a letter to Creative Commons, 171 Second Street, Suite 300, San Francisco, California 94105, USA.

For more information about the authors of this work, and enquiries about commercial licensing options, please visit www.blacklanternmusic.com, or email blacklanternmusic@gmail.com. MUSIC WANTS TO BE FREE.


Album
Narcoleptic Insomniac
Narcoleptic Insomniac
by
Asthmatic Astronaut
is licensed under a
Attribution-Noncommercial-Share Alike 3.0 United States License
.
Bandcamp