Mini Profile
cheyenne_h's Blog
cheyenne_h on 09/29/2017 at 07:33PM
» 0 COMMENTS
cheyenne_h on 09/26/2017 at 04:08PM
You may remember Visager from his Radio Free Culture interview or his albums "Songs from an Unmade World" 1 & 2, both of which are great in and of themselves, which he released using CC BY licenses to help support game creators with limited budgets. He's made a soundtrack for a new game and I couldn't wait to hear what he had to say about it! Here's our interview: 
FMA: Tell me about why you wanted to make "Songs from an Unmade World" 1 & 2.
Visager: The Songs albums are heavily inspired by another NYC composer named Eric Skiff. I came across Eric's Creative Commons album Resistor Anthems through an online game called Reprisal that had used his music. Seeing later that his work was used in so many other projects blew my mind, and people are still discovering and using his music today. Eric was nice enough to meet with me a few years back, and his encouragement ultimately gave me the push I needed to finish my own first album of open-source video game music, Songs from an Unmade World, in 2015!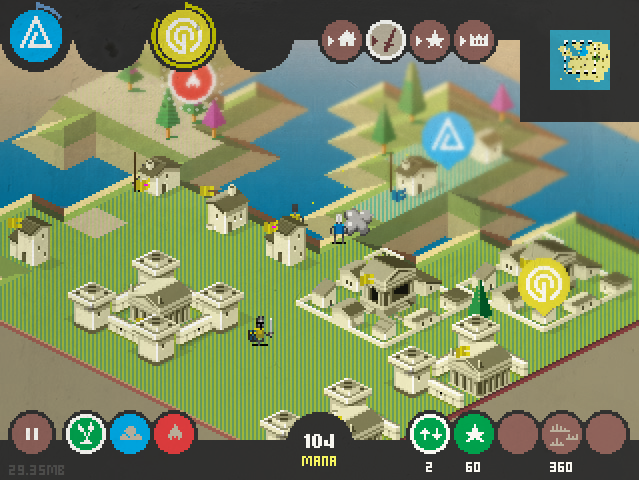 FMA: What's the appeal in making video-game style music without a game to score? Why do you share this music for free?
Visager: When I decided I wanted to focus on making music for games (I previously had done composition for theater and film), I felt like I needed to have proof in hand that I could make the kind of game music that inspired me growing up. I'm a visual person, too, so for me imagining a fictitious world and then making the music to fit it is a very happy way of composing. It was my hope that putting the music out in the Creative Commons would allow me to connect with other developers, while also being useful for folks who need music for small student games or animations!
FMA: What are your thoughts on 'retro' chiptune-style music? You seem to have moved away from it in your latest FMA release, "Songs from an Unmade Forest World."
Visager: Video game music is awesome; it's a really unique category of music. Although we have a sort of agreed idea of what stereotypical game music sounds like (e.g. chiptune, instrumental, electronic), I think video game soundtracks as a whole cover more genres and take more risks than any other medium, especially as games themselves have evolved to be more diverse and complex. With Forest World I wanted to explore the more organic side of video game sounds, borrowing ideas from composers like Manaka Kataoka (Breath of the Wild), Jonathan Geer (Owlboy), and Joel Corelitz (Tumbleseed).
FMA: So now you've scored a game called "Blossom Tales," which is coming out soon. How did you get involved in this project? Did the Free Music Archive help you get connected with the makers of "Blossom Tales" or was there a more winding path to this collaboration?
Visager: So Blossom Tales came out already for PC this past March, but the publisher FDG Games just announced this month that it's coming to the Nintendo Switch, which is really a dream come true for me! Blossom Tales is the biggest project I've worked on and it's thanks to you all at FMA. Just over a year ago now, the developers Castle Pixel had been using some of my music from the first Songs album as a placeholder in the game when they saw that I was active and looking for work. I had just finished Songs 2 and was looking for a project, so just everything about it was super lucky. I'm still very grateful to the whole team for taking me on.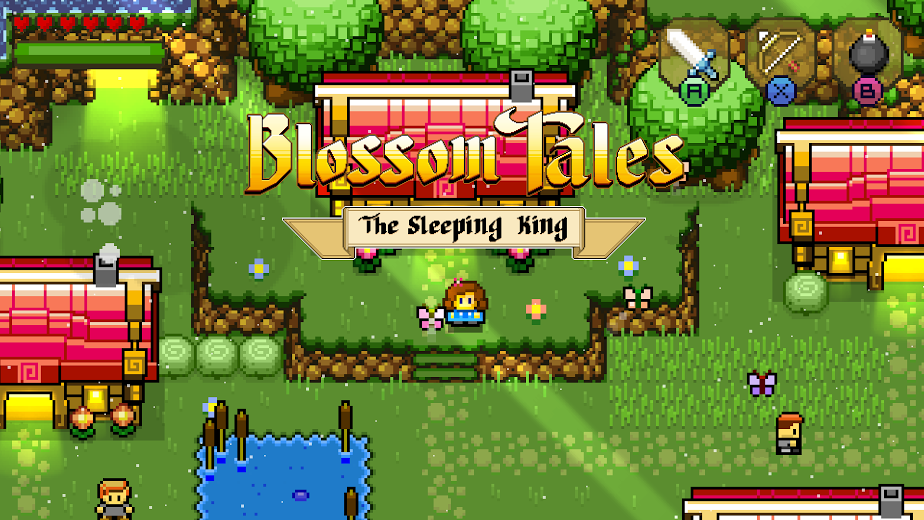 FMA: Tell us about the game itself and what sorts of music you composed for it.
Visager: Blossom Tales is an top-down zelda-inspired game starring a rad female knight, Lily, who's out to save her kingdom from the clutches of an evil wizard. The story's told Princess Bride style, with a grandpa reading at bedtime to his grandkids Lily and Chrys, and the story changes a bit as the kids intervene. The music is a pretty cheery bunch of electronic songs. Sonically, it's a mix of sounds from SNES and Game Boy era games and each environment has its own dedicated music. The soundtrack is about 40minutes long in total. If folks are interested they can check it out over on my Bandcamp. Here's the trailer:
FMA: Anything on the horizon for you (that you can talk about)? Any advice for aspiring composers who want to break into the gaming soundtrack world?
Visager: This year has been exciting for me, in that I've been able to go to more game conferences than ever before! I've gotten to meet a lot of cool folks working in both 2D games and in the VR community, and there's some neat stuff on the horizon, but nothing I can quite talk about yet! I'm still very much in the start of my career so my advice, like anyone's, should be taken with a grain of salt - but in my experience the best thing you can do when meeting other folks from an industry you want to work in is just be a nice and genuine person and be supportive of others' work. If anyone wants to reach out I'm pretty active on Twitter and am happy to chat there!
Visager can also be found at his own personal website. 
» 4 COMMENTS
cheyenne_h on 09/19/2017 at 10:18AM
» 1 COMMENTS
cheyenne_h on 09/15/2017 at 01:39AM
» 0 COMMENTS
cheyenne_h on 09/14/2017 at 04:29AM
Via WFMU » Visit Blog
» 1 COMMENTS
cheyenne_h on 09/12/2017 at 01:06PM
» 3 COMMENTS
cheyenne_h on 09/05/2017 at 02:07PM
» 4 COMMENTS
cheyenne_h on 09/02/2017 at 09:29AM
» 1 COMMENTS
cheyenne_h on 08/18/2017 at 03:18PM
» 1 COMMENTS
cheyenne_h on 08/15/2017 at 12:51PM
» 1 COMMENTS