LCL (LibreCommeLair) (Label)
"a french electro dub netlabel"
About LCL (LibreCommeLair)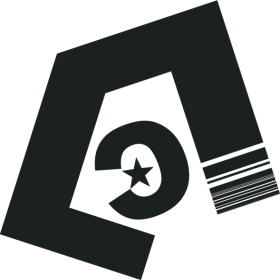 LCL is for " LibreCommeLair "
Three letters, and a whole programm :
a Creative commons netlabel, organizing cultural events (festival Lacerta vitis, Dub en sauce or Libre session party) working with artists on multimedia projects, participating or supporting other musical events...
Founded in 2003, LCL believes that sharing is an essential tool of culture, the basic of its language. Open licenses are for this ideal, and the NTI are the dreamed vector for spreading this spirit.
LCL musical line is mainly dub (and all its variables), more than a precise musical style, butit's first a state of mind that defines our netlabel.
Over the technical qualities (that remain important, but not in the first place) we are looking for musical originality and personality, mind opening and a serious taste for collaborations.
We hope to make you discover artists, make you wanting to exchange with them, and to make them discover after, so that the free culture movement can become perpetual.
Visit LCL electro dub netlabel website

LCL (LibreCommeLair) Featured Mix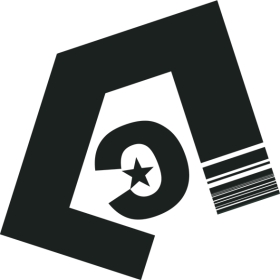 » VIEW BLOG
LCL (LibreCommeLair) Blog Feed
LCL on 01/10/2011 at 06:00PM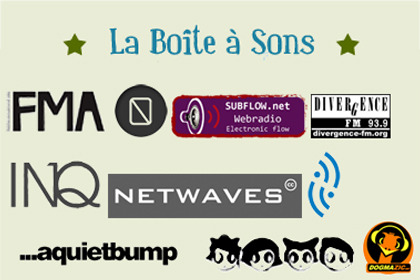 We're very happy and excited to present on FMA the pre-selection for "La Boite A Sons" composition contest !

Read down to learn more about this project, and run the herafter player to listen to the contributions :

THE STORY :

Summer 2009 : LibreCommeLair (LCL), a french online music label, opens a free creative commons sound bank filled by the artists who collaborated or released on the label.
To spread the new, the label decides to organize a remix contest based on the sound bank.
January 2011 : The contest entries are now closed, we were initialy supposed to make a pre-selection of the tracks we received, but we just couldn't because of the variety and quality of tracks : dub, reggae, electroacustic, d'n'b, house, electronica... So we let the Jury decide !
Speaking about it, a jury composed of Netaudio and Creative Commons music actors will make a final selection that will be released as a compilation on LibreCommeLair.
The Jury will be : FreeMusicArchive, Notheen, Subflow, DivergenceFM, INQ, Netwaves, Netaudio Berlin, AQuietBump, iD.EOLOGY and Dogmazic.
Here are all the tracks in competition for your listening (and downloading) pleasure, if you want to learn more about the artists, you will find bios and links on this soundcloud page : http://soundcloud.com/la-boite-a-sons
If you are looking for free sound loops and samples, help yourself and browse our soundbank : http://www.lclweb.org/free_soundbank.htm

Musically,

LibreCommeLair (LCL)
www.lclweb.org
Via LCL (LibreCommeLair) » Visit Blog
» 0 COMMENTS
TAGGED AS:
remix
,
hip-hop
,
soundbank
,
compilation
,
ska
,
electronic experimental
,
dubstep
,
netlabel
,
free
,
reggae
,
electronic
,
techno
,
contest
,
abstract
,
sound bank
,
dub
,
dancehall
,
house
,
See Less...
LCL on 07/12/2010 at 12:33PM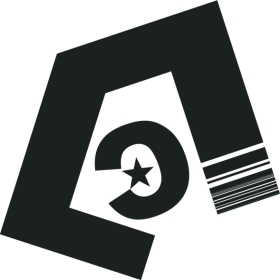 LCL (LibreCommeLair, french independant label) is proud to present " La boite a sons", a free sound bank under a CC by-nc license, supplied by the artists that released or collaborated with our label.

The aim of this approach is to push further the use of CC licenses and encourage musicians to share more than just their tracks : share their raw materials !

Featuring samples from ARROGALLA, DISRUPT, JAMBASSA, KOU CHOU CHING, PEAK, VINILETTE, VOLFONIQ (to be growing aver time).
Many thanks to the involved artists for sharing their passion, and to the partners of this projects for supporting it.

You'll find bits of folkloric isntruments, reggae a cappella from Spain, hiphop a cappella from Taiwan, synth loops, drum loops and kits, lo-fi dub, electronics, organ slices, ...

You are free to use the samples, loops and a-cappellas in your creations as long as you respect the terms of the by-nc license.
> Browse the soundbank and meet the artists here <
To introduce " La boite a sons " we organize a composition contest opened to every musician.

1- Produce a track using one or several of the sounds featured in the bank
2- Send it to contest[at]lclweb[dot]org
You can mix the sources, tempo and style are free. Your work must not contain any copyrighted material.
3- A first pre-selection will be promoted via freemusicarchive.org
4- A jury composed of cc music and netaudio actors will make a final selection, that will be released as a compilation on LCL

Musically,
LibreCommeLair
www.lclweb.org
www.twitter.com/lcl_netlabel
www.facebook.com/lclnetlabel
Via LCL (LibreCommeLair) » Visit Blog
» 0 COMMENTS