About EardrumsPop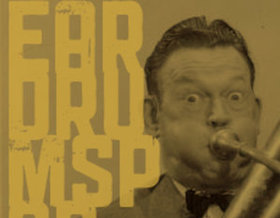 EARDRUMS POP is a net-label closely related to the music blog Eardrums. We love warm and melodic music of all kinds, we believe in beautiful things you can see and hear, and we believe in working together, helping eachother and getting good music and good art out to the public. We do not believe in money, so all our releases are given away for free.
We HOPE that instead of paying for these releases directly, you can visit the websites of the bands you like, buy their albums, go to their concerts or most importantly, just spread the word about these wonderful bands and artists. All our releases are made in close collaboration with the artists and illustrators. A donation to a charity of your choice is also a good way to pay for our compilations. Do something good!
You can help! Since we do all this for free, we hope that you can help us promoting this label and these albums. Tell your friends, write about it in forums, on blogs, play it on your local radio or play it so loud that your neighbours will come over and ask "who's made this beautiful album??", and you can say "It's an EardrumsPop release, – and yes, it's good!"…or something like that. We'll write you a script, if you want ….