Studio 11 Chicago (Curator)
Recording, Mixing, Mastering, And Music Production
About Studio 11 Chicago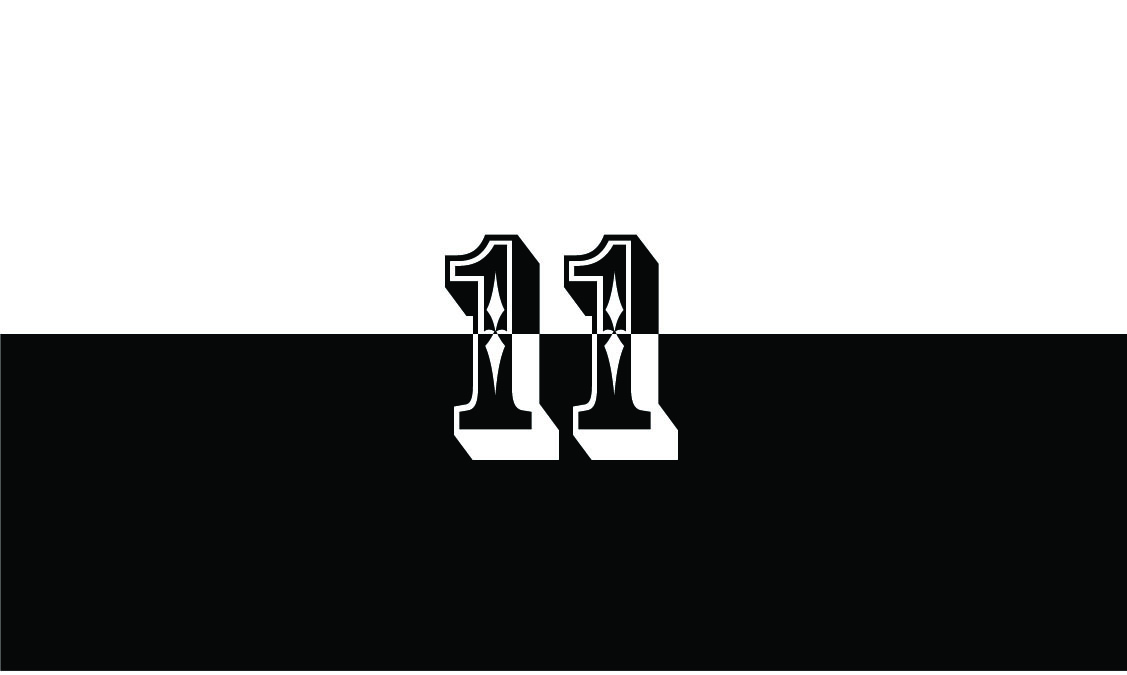 Chicago Hip Hop House Rock And Rap Recording, Mixing And Mastering Studio. Specializing in urban and electronic music. Call 312-372-4460 For Bookings or email studio11chicago@gmail.com. 
» VIEW BLOG
Studio 11 Chicago Blog Feed
studio11 on 02/21/2017 at 12:53AM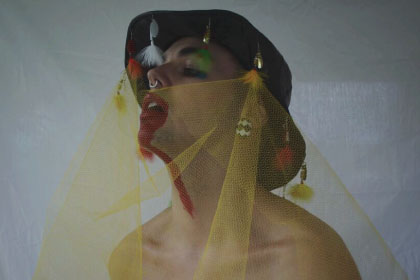 By Dan Zorn
I remember when "KILYO" (Jared Bradley) first contacted Studio 11. He had moved to Chicago from Ohio early in 2016, and was eager to start recording his debut album, Harpoon. After sharing a recorded demo via out studio website chat, I was immediately impressed by the sound of his voice, even on my laptop speakers. One month later, KILYO recorded his first single,"Tetris," at Studio 11. It wasn't very far in the session when I realized KILYO is a rare talent - and that this is only the beginning of an exciting career as an artist.  Since recording "Tetris," KILYO has spent months with Studio 11 creating his awaited album, Harpoon, expected to be released on December 16th.
Impressions
What strikes me most about KILYO is his humbleness toward his craft -never once boasting the fact that he really is a one person band . While KILYO has nearly perfect  (and I mean perfect) pitch, singing harmonies rivaling R. Kelly's vocal coach, he is an equally talented producer.  After I asked him what DAW he uses for music production, he told me, "Oh, I don't have one". At first, I was confused, but he then  mentioned he uses a website called Soundation.com. I had never heard of the DAW website before. Intrigued, I began to ask him more questions:
"So, is it a drag-and-drop, loop-based program…(thinking how flexible can a website DAW really be)?"
KILYO explained,
"No, it's actually quite the opposite!" adding how he only uses stock sounds on the website, manually inserting each drum hit, and penciling in every note (including highly-syncopated , often times quite complex poly-rhythmic patterns). Interestingly enough, KILYO's compositions are also created with little experience of music theory, primarily done by the training he's taught himself.
As intricate as his chord progressions and composition skills are, what impresses me most is KILYO's sonic palette and keen ear for creating unique, original sounds. As a music producer myself, it's one thing to pencil in notes for a technically good song on paper, but choosing and designing the sounds is a whole other ball park. Many artists lack this creative element. However, KILYO has an in-depth understanding of utilizing exciting sounds:  instruments pan around your head exponentially increasing in speed, distorted synth lines dance within the stereo field and shimmer throughout, percussion hits are constantly hand pitched up and down in various ways: all creating quite a dense wall of sound without ever feeling overproduced. The distinct array of timbre lies on top of heavily saturated, analog-sounding chords that one quickly realizes only  KILYO could  (and would!) compose.
The Voice
Coming from a background in theater, KILYO is no novice to projecting and manipulating his voice. His vocal range is especially vast,  from rumbling lows to ear-piercing high frequencies and everything in between. During one session, Jared was recording ad-libs for the background of a chorus, and he literally glided from a low rumble all the way up to the what sounded like the highest octave possible for the male voice.  After recording, me and my assistant started laughing - because it was truly strange to hear this come from a humans voice.
Listening closer, another feature of KILYO's music is the fact that nearly everything - verses, choruses, and bridges - are sung in harmonized chords. There are very few moments on Harpoon which do not feature four to six harmonies stacked on the lead. In the vocal booth, KILYO would simply sing an initial root note, then hum to figure out  what we be the most interesting harmony for that particular part - sometimes a 3rd, 5th or 7th, but often times harmonies for very dissonant chords.
"But I know some artists that can do that," you may be saying. Well, sure, there are a lot of great artists that can. Yet, KILYO's  harmonies aren't perfect transposed mirrors of the root note. Many of his harmonies dance around notes nearby (above or below the root note), creating interesting often times jazzy chord textures. Considering KILYO'S limited background in music theory, it's evident that his effortless chord construction is a natural talent. Undoubtedly, the skill separates his music, bringing it to another level of quality that most artist seem to lack without the help of a vocal coach or additional producer.
Harpoon
Upon listening to the album all together, it's clear that KILYO's Harpoon has a deliberate mood and purpose. The album embodies an original sound, complimenting well-developed themes and motifs based on the content of the songs themselves. With regard to the title, "Harpoon," the content highlights various symbols and metaphors of the sea. Pieces entitled "Bermuda," "Fisherman," and "Submarine" embark on a voyage through emotional waves. Songs embracing water themes tend to sound more underwater with delays and reverb, in aim to emphasize a deeper, submerged meaning. However as "sea themed" as the album is, it's not intend to admire the actual sea. KILYO's Harpoon is full of free-spirited stories, personal hardships, moving on, and self-actualizing. Point being, one learns a lot about himself while lost at sea.
All in all it becomes apparent that no genre can apply to Kilyo. Harpoon encourages an introspective, personal examination for listeners… so dive in!
Behind the Scenes: Recording, Mixing and Mastering Harpoon at Studio 11
We recorded all of Jared's vocals using an Audio Technica AT 4060 vacuum tube microphone into a Manley VoxBox preamp, which was channeled into Pro tools HD. After initial tracking, I went through a couple session recordings to determine the best overall settings for vocals on the album, and after some experimentation, I finally settled on a plug-in chain that suited KILYO's voice best. The primary ingredients that really made Harpoon's vocals pop were the Waves Renaissance Axe, the Waves Lo-Fi saturation plug-in, and the Waves Kramer Tape (yes a lot of saturation and distortion!). I found these all added nice fullness to the vocals, and the Kramer Tape sculpted a smooth, rounded high end.  Harpoon's mastering was done in the box, using plug-ins from Waves.
READ MORE
Via Studio 11 Chicago » Visit Blog
» 5 COMMENTS
studio11 on 12/29/2015 at 12:57AM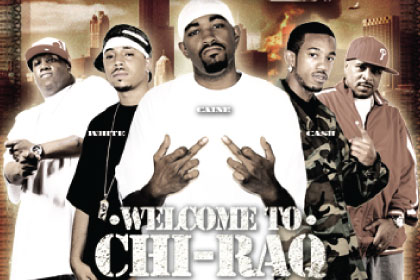 "WELCOME TO CHI-RAQ"
The term Chi-Raq, now synonymous with Chicago street violence has drenched the media with attention following the December release of Spike Lee's Chicago based film Chi-Raq. The meaning of the word Chi-Raq, the fusion of Chicago and Iraq, may owe its origin to the assimilations the Chicago news media furnished in wake of the Iraq war - comparing war statistics to Chicago crime statistics. Moreover, Chi-Raq could have been born from Chicago gang presence in Iraq. In the realm of street poetry anything is game and it is only natural that these words embrace culture and news media. The word Chi-Raq is the street poet's spin on the news media's representation of the Chicago streets -  and the Chicago street's presence in the Iraq war. Could this be a self-fulfilling prophecy? We may never know, but the facts are the facts and one things for sure; the word is old - at least 10 years old. Here's the story of the word of the world of the Dollar Boyz. "Welcome to Chi-Raq".
Let's rewind in time to the year 2005. The Iraq war had been front page news for years. With countless troops returning to Chicago a strong connection between the regions existed. Many soldiers returned to find home in just as critical shape as the war torn world in Iraq. A massive overhaul on Chicago's housing projects forced many from their dwellings, opening a new wave of turmoil in the city. Change is rough in light of city politics, media, and gentrification. The term Chi-Raq was an inevitable conclusion in street rap music, born of the streets of Chicago, and best exhibited by the Dollar Boyz series of albums/mixtapes "Welcome To Chi-Raq" first released in early 2006. 
"I remember clear as day the word Chi-Raq spilling out of the microphone at Studio 11 in the throws of the Iraqi war. It may have popped up here and there - as we had a ton of rappers returning home from war at the time, but the real statement came with the Dollar Boyz first mixtape hosted by D.J. Pharris with the powerful 'Welcome To Chiraq' intro. That record is the best early example of the use of the term" - Notes (Engineer/Producer - Studio 11)
In the midst of the recent 'Chi-Raq' clamor we received a call to the studio. "Yo! This is Caine from the Dollar Boyz, we came up with that Chiraq shit in 2005. You guys still got all the files over there?" At Studio 11 we keep a database of almost 20 years of material ranging from analog storage mediums, CD ROMS, DDS tapes, through DVD's - of which total around 7000 pieces. Needless to say, an album is a needle in a haystack. Fortunately, all DVD data is in updated databases. We told 'Caine' we'd give it a look. We had never really considered that the word Chi-Raq had in effect originated at any particular point. But a bit of digging found the earliest Dollar Boyz recordings at Studio 11 to be from 2005-2006. Namely their album/mixtape "Welcome To Chi-Raq" Volume 1 featuring rappers Caine, White, and Cash and hosted by acclaimed Power 92.5 WPWX Chicago D.J. Pharris.
While Spike Lee may have brought the term Chi-Raq to the mainstream in 2015, and King Louie may claim to have coined Chiraq in 2009, the origin of the term Chi-Raq is best exemplified in the Dollar Boyz series of releases, "Welcome To Chi-Raq" Volumes 1-3 stemming from the mid-2000's and the Iraqi war. These volumes are stacked to the CD's edge with hard hitting Chicago beats and street rhymes. At the 74 minute brim of a CD's length they are the reminder that Chi-Raq is about word play and reflection - tales of the world at hand.
Our blessings go out to King Louie in lieu of his recent tragedy. He has been an active recording artist at Studio 11 for many years. We wish him well in his recovery. One of our studio favorites featuring King L can be found HERE. Studio 11 does not condone street violence in any way. Rather we promote artistic expression as the best possible means to channel energy. We wish for a better, safer, and more honest Chicago in the future - clad through constructive, educational, and artistic outlets. 
Covers From The Dollar Boyz "Welcome To Chiraq" Series
READ MORE
Via Studio 11 Chicago » Visit Blog
» 0 COMMENTS