Your introduction to the world of netaudio…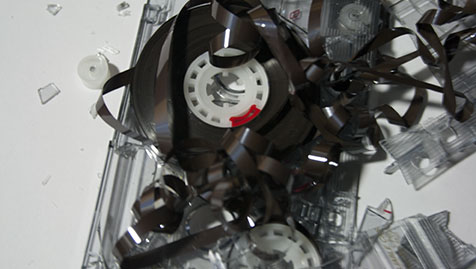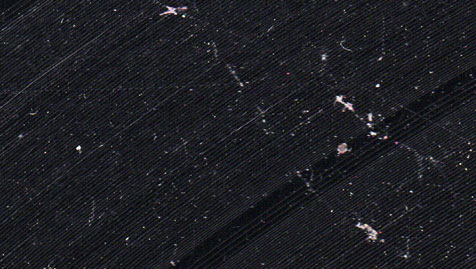 About blocSonic
Goodbye FMA. It's become clear that KitSplit didn't have the best of intentions when purchasing it. If you love what we do, you can continue to find our content at our website, blocSonic.
macedonia on 06/12/2010 at 01:06PM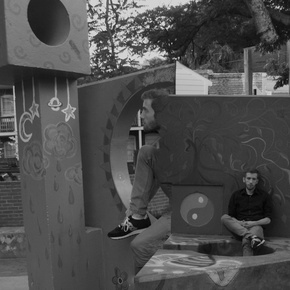 Those who dig through Creative Commons crates on the regular probably are familiar with blocSonic releases, all of which have been hip-hop or downtempo up until now.  However, to get hung up on that fact is to ignore their genre-busting netBloc series, which has consistently schooled us on choice netaudio selections from around the world, no matter what musical category they get filed under.  It is this series that sets the stage for blocSonic's latest release, the self-titled debut album from Friends or Whatever.
Clearly something wonderful is happening in Richmond, Virginia.  It's from out of this region that producer Just Plain Ant was called upon to deliver blocSonic's first original release, the sensational Dig Deep album.  Guitarist/producer Mark Herbkersman is another product of Richmond and the sole member of Friends or Whatever, writing and performing all the songs.  Both singles, "The Burns We Earn" and "Stuck In My Soul," have already seen remix support from the likes of Just Plain Ant, Tha Silent Partner, and a host of others.
If you like the rock/electronica hybrid that Phantogram presented us with last year, you're sure to appreciate this album.  The abrasive guitars and jaded lyrical contemplations of "Piss Test" and "Shattered" ride alongside the synth-driven hypnosis of "Everybody Stopped Calling Me," its percussive accents sounding like digital cicadas.  There's even a brief moment set aside for the futuristic beats of "Smoke Floats" and the ironic lounge of "Richmond Is Killing Us All."  It's an auspicious debut that wouldn't sound out of place on Warp Records or Ghostly International. 
Respect is due to Mark for sharing his FoW album with the world through Creative Commons means and thanks to blocSonic for making this one available through the Free Music Archive.  The attached songs below, "If Everybody Here Knew Me" and "The Terminal Replies," further explore the guitar-driven and keyboard-laden terrain that this release resides within...
Via blocSonic » Visit Blog
» 2 COMMENTS
macedonia on 05/31/2009 at 05:45PM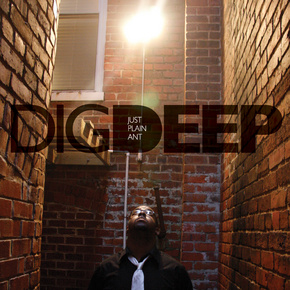 Just shy of its two-month anniversary, the Free Music Archive currently hosts over 8400 tracks and is growing at a rapid pace.  Already I can sense the ease of getting caught up in what's brand spanking new in terms of uploads at the risk of forgetting about what blew my mind the previous week.  Diving into Creative Commons selections confirms once and for all that I could live several lives and not know all of the incredible music that's out there.  I will always be in a perpetual state of catch-up.  And you know what?  I'm actually okay with that.  It means that I can focus on an increasing backlog of sonic goodness and sidestep the audio okie doke.  Sounds like a win-win, if you ask me.
Prior to the FMA's existence, my primary source for finding the best in net audio was blocSonic, a website founded by Michael Gregoire.  From Old Orchard Beach, Maine, he holds it down for free and legal sounds from across the globe and has proved his dedication to the music time and again through his netBloc series.  With over 20 volumes under its belt, not only does the series cover artists from numerous genres, but each volume comes with a beautiful booklet in PDF form featuring interviews with the artists.  I'd never seen anything like this before and was immediately impressed with the hard work and meticulous detail going into something that was being given to the world for free.  I still consider blocSonic to be an invaluable resource and I can personally attest to my hunger for Creative Commons releases growing sevenfold just by following the site on Twitter.
It was only a matter of time before blocSonic started releasing original works.  This year marked the premiere of an album by Just Plain Ant, a producer from Richmond, Virginia.  Dig Deep is reflective hip-hop of the highest order and a reminder of what can happen when boom bap gets grown and deals with the peaks and valleys of life, only to notice that the valleys have been outnumbering the peaks.  The album deals with love lost, not letting go of friendships, attempting to make sense of your dreams, loneliness, and so much more.  Heartfelt and heavy, it's emotional without falling into the "emo" side of things.  And while there's always the threat of too many guest artists on producer-led albums, a delicate balance is struck on Dig Deep.  Highlights include "Still Dreamin'" featuring Jay Slim, "Can't Say Goodbye" featuring Elijah, and the beautiful poetry of Caitlin Meissner on "Love Letters."  However, the featured track below showcases one of Ant's instrumentals.  "If You're Not True To Me" somehow manages to be seductive even in its underlying sense of distrust within a relationship. 
Respect due to Just Plain Ant for a phenomenal release - certainly one of the best hip-hop albums to drop so far in 2009.  I'll be looking forward to the next blocSonic original release with great anticipation...
Via blocSonic » Visit Blog
» 0 COMMENTS