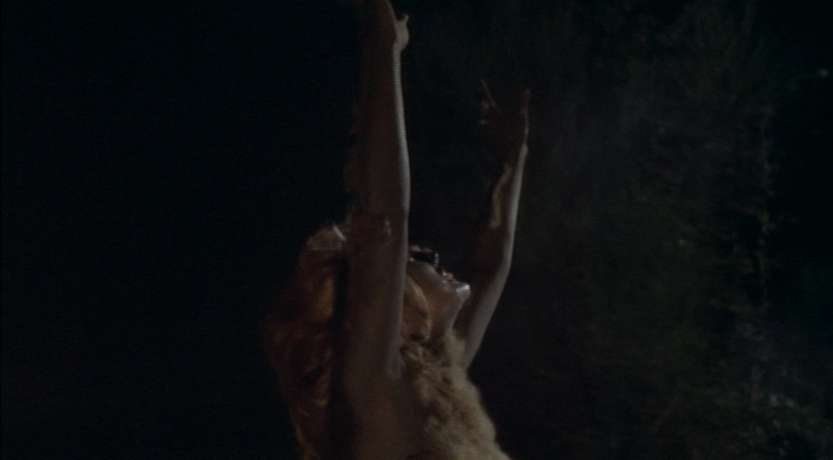 About My Castle of Quiet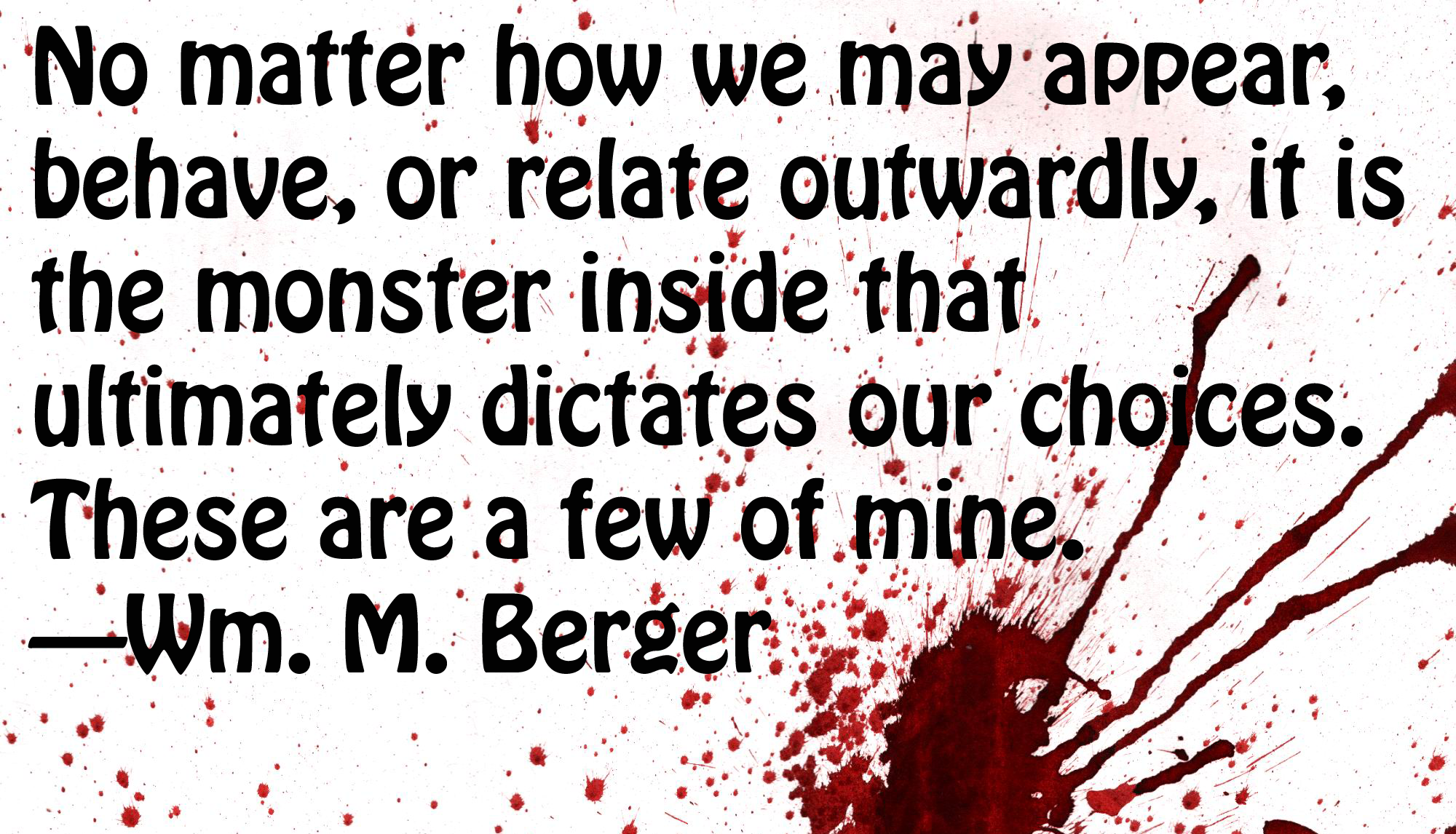 Radio through the lens of cinematic horror: Creepy prog rock, eerie electronics, soundtracks, horrorscapes™, and a deluge of black metal and noise. Live performances, exclusive radio events and more.
» VIEW BLOG
My Castle of Quiet Blog Feed
wmmberger on 08/02/2014 at 11:46AM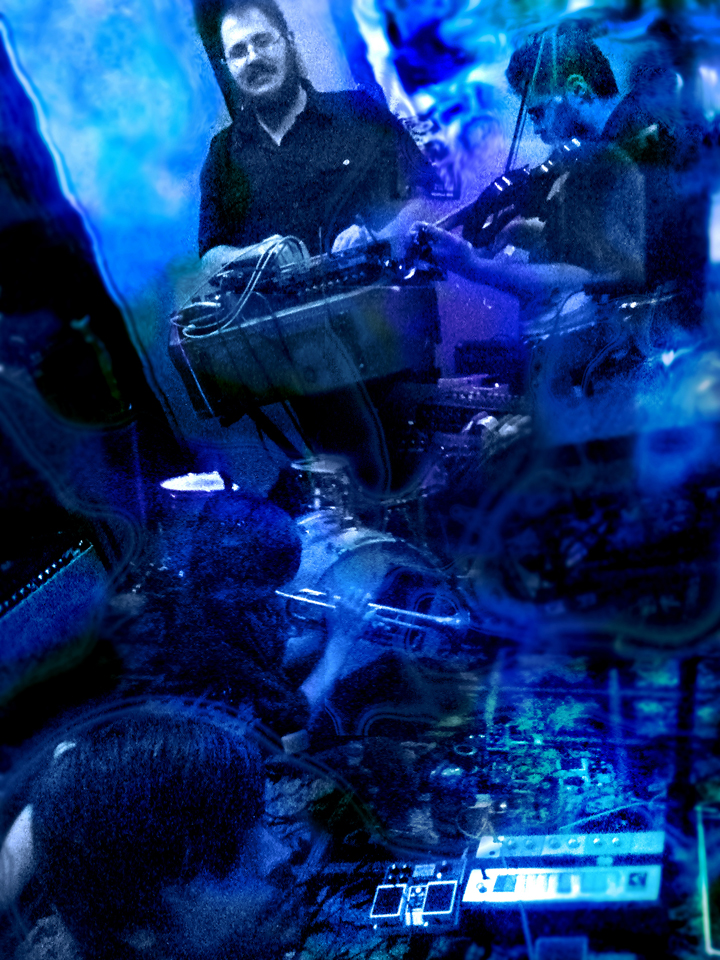 Ah, Grasshopper! A mainstay of My Castle of Quiet playlists from the very beginning. This Brooklyn duo has traversed the most-eerie of improvised / otherworldly territories, and come out the other end, as outstanding soloists and collaborators, in many projects outside of Ghop. Their musicianship remains expert, the sheer quality of them "knowing what they're doing," and choosing to do THIS, is one of the great charms / inspirations of Grasshopper, still very much the "mothership" for Josh and Jesse.
Fans will find the band largely in familiar territory here, painting a slow-burn garden of creeping dread and pulsation, cradled by ethereal long tones. "Witch's Blood in a Sauce" finds them especially "on," adding unanticipated horror-dressing to their usual array of mesmerizing sound evolution. Always good, and always at home on MCoQ.
Grasshopper have new work out or coming soon, on various formats / labels. The new, full-length Grasshopper LP (their third 12" on vinyl), Dark Sabbath: Symbols of Evil is coming soon on Hausu Mountain. Jesse and Josh also have a solo / split tape, Josh Millrod / Shingles, also on Hausu, there's a full Shingles cassette, First God Planted a Garden (2AM Tapes) ,and a Josh Millrod solo cassette, Seeking the Millenary Kingdom, on Solid Melts. (MCoQ archive links: Josh | Shingles)
Grasshopper on My Castle of Quiet, v.1 (2009; our second live-musical guests, ever!)
Thanks as always to audio engineer Juan Aboites, for his professionalism and talent, and to Tracy Widdess of Brutal Knitting, for continuing to immortalize my crappy iPhone band captures.
Via My Castle of Quiet » Visit Blog
» 3 COMMENTS
wmmberger on 03/18/2014 at 12:45AM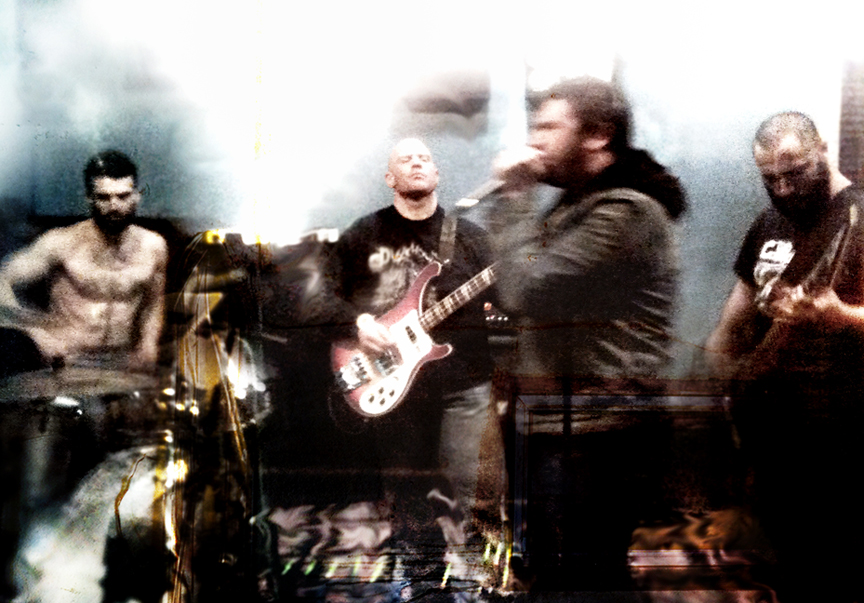 The grind music I like, I really love, because as a genre, there is a rampant saminess; so I sit back and let bands like Psychic Limb, Ubasute, Agathocles, Cattle Decapitation and Pig Destroyer rise to the top by way of their own virtues.
Alex Caprio's distinctive and unpredictable shriek, Mike Marciano's artful, intricate Rickenbacker bass virtuosity, and Jeremy Suria's guitar work (equal parts technical, Steve Howe-midrangery, and thick, power-chord glue) all work thoroughly together to make the band a cut above the raging pack. Upon even deeper observation, Ubasute's lyrical content, and carefully chosen graphic imagery flaunt the more-easily-attained / co-opted genre conventions. 
READ MORE
Via My Castle of Quiet » Visit Blog
» 1 COMMENTS