Golden Festival (Curator)
Two nights of Balkan music, dance & border-crossing celebration
About Golden Festival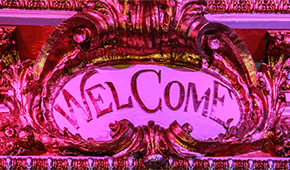 Shaking up NYC together for over 30 years! Join us and enjoy great music and lively dancing where community forms amongst strangers and families in true Balkan tradition. Golden Festival showcases more than 50 bands and acts on multiple stages over two nights. Balkan & Middle Eastern refreshments, Balkan arts vendors, as well as beautiful Balkan textiles on display. An incredible grass roots event in Brooklyn at Grand Prospect Hall.
Featured Collection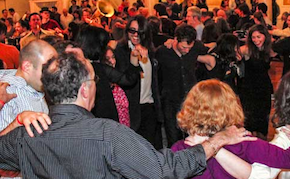 Every recording from WFMU's visit to the 2017 Zlatne Uste Golden Festival!
Photo by Margaret Loomis.
» VIEW BLOG
Golden Festival Blog Feed
cheyenne_h on 03/19/2018 at 05:04PM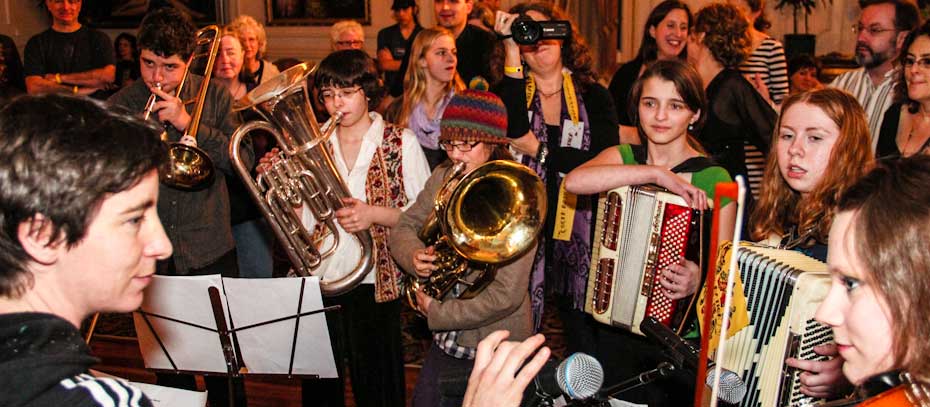 Friends, we are pleased to announce that the 2018 Golden Festival recordings collected by WFMU have been added to the archive! Nearly 45 recordings were collected at the event, and they are now available for free streaming and download to our users. 

If you've never heard of the Golden Festival, you're not alone - but you're missing out! It's a fabulous, three-day-long affair in Brooklyn's Grand Prospect Hall, a celebration of Balkan traditional music and dance. Featuring musicians from many corners of the world, instruments that have been used since antiquity, and unique vocal techniques, this is truly a special event. Fortunately, every year since the Free Music Archive began in 2009, there have been recordings from the Golden Festival added to the collection. 

After a few years, the Golden Festival was granted its own Curator page, since the contributions associated with it are nearing the 1,000 mark! Listen to this teaser playlist we've curated, or dive into the whole collection and explore for yourself!

 
Via Golden Festival » Visit Blog
» 0 COMMENTS
cheyenne_h on 02/12/2016 at 05:51AM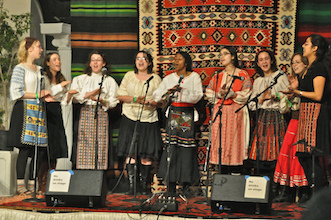 Bringing more than 60 musical groups to multiple stages (and dance floors), the Zlatne Uste Golden Festival has become a longstanding tradition! For more than 30 years, the Golden Festival has brought folk singers and dancers, brass bands, acoustic and electric bands together for two raucous nights a year.

This playlist is to give you a taste of the Fest's offerings -- and in fact we haven't even uploaded all of our recorded sessions yet -- but it's too good to keep under wraps!

If this can't sate your need for Balkan, Roma and eastern European sounds, feel free to explore our collections from previous years, dating back to 2009, or just watch the highlight reel from the event below!

Previous Golden Fest collections:

 
Via Golden Festival » Visit Blog
» 1 COMMENTS