You came this way:
Home
>
Tag: Yearendlists
"Yearendlists"
(Used 9 times)
Related Articles
ange on 12/11/2012 at 09:30AM
In the coming weeks, year-end lists will be taking over your various newsfeeds like a fresh layer of nostalgic snow. The Free Music Archive is no exception to the 2012 list-making, and our contributors are already busy in Santa's shop hammering together mixes showing off the best free tracks, albums, and netlabels of 2012.
Want to make one yourself, little elf? It's easy to show off a few of your favorite FMA finds from 2012. Just make a mix and tag it bestof2012. We'll be featuring and tweeting them abound, like your very own advent calender stuffed with music.
» 0 COMMENTS
doncbruital on 12/06/2010 at 10:50AM
While Year Two of the New FMA Calendar (which for some reason the whole world has yet to adopt) or "2010," as it's also sometimes called, was so huge for brilliance on the Free Music Archive that it seems patently ridiculous to boil it down to a quick playlist and call it a day, there were, nevertheless, alongside all the semiprecious gems spread throughout this whole glittering data mine, a few really precious ones, ones which gave me that special bit of brain-soul-revitalization in thrilling and unexpected ways. Or, to put it another way, I jammed some tracks harder than others, and these are them.
First of all, WFMU continued to astound in the new decade with a series of synapse-rupturing, reality-bending in-studio performances. Brian Turner's show gave us the Legendary Pink Dots' journey beyond the infinite, Bill Orcutt's obliteration of staid guitar, and Wolf Eyes with Richard Pinhas on a deep id creep; "Talk's Cheap" with Jason Sigal had the sludge throb of Thrones on, and thanks to Wm. Berger's "My Castle of Quiet" we grooved on Hex Breaker Quintet's magick monolithick shuffle and SSPS' party synth mindgrip. And folks, understand this is just a smattering.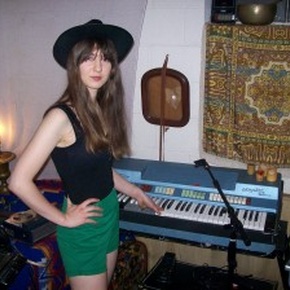 The FMA also saw a bevy of fine new work from old favorites--U Can Unlearn Guitar's second album of instant classical readytunes, selections from Fat Worm of Error's panic paen Ambivalence and the Beaker--and lots, lots of stuff from artists new to the archive who joined up with a bang (or a bleep or a clang or a crrsshh or what have you). Female upped the new record Jackoff, your go-to soundtrack for a blurred-out night on the garish and grimy town; Weyes Bluhd and Supernaturelle brought some creeping malevolence via shadowy guitar and murky electronic invocations, respectively; Sam Gas Can gave us a 21-drone salute from his Dog Dance tape as well as lots more home-recording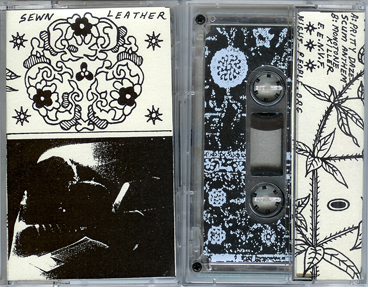 brilliance (give a click folks, for real); and Sun Araw upped tantalizing selections from his justifiably-lauded On Patrol and Off Duty  releases, tracks that wash in and out of the conscious mind like a sunrise and a couple or three drinks. Things also got kinda, uh, heavy on the FMA in 2010, with new sludge gods White Suns' extraordinary Cavity tape and seriously damaged beat, well, beatings from the impossibly cathartic Sewn Leather and DJ Dog Dick (who provides our year-end anthem with "Lap Dog"),
And then there's AMANDA, whose genius I won't bother trying to sum up. All in all, it's been some kind of journey, this 2010 thing, and the only thing that tops the heights attained by the FMA this year is the safe knowledge that it's all just the beginning.
» 1 COMMENTS
Irene_Rible on 12/02/2010 at 06:00PM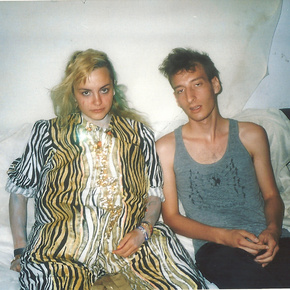 #1-4  It was good to see Angels in America return this year with some new tracks from Welcome to Miami and E.M.S. and side project Laura Warholic.  I missed them on their 2009 tour, but they seem to have gained a higher profile this year performing at Pop Montreal.  To preserve their mystery, I prefer not to see them live…well maybe I would, but only if they performed here.  I can listen to both bands repeatedly; the songs travel effortlessly like a soothing lubricant for some worn in cerebral groove.  Please Angels in America, upload more before I start heating up your tapes and mainlining you.
 #5-7  Wm. Berger's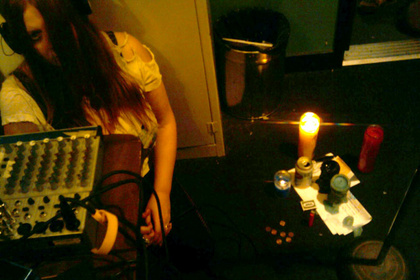 My Castle of Quiet reintroduced me to the mind-bending powers of Excepter via several Excepter members who performed on his show this year, including Telecult Powers featuring Lala Ryan, Hex Breaker Quintet, and SSPS. I'm very excited to get started on the Ten Films to Watch Telecult Powers By and check out the hundreds of hours of Excepter's live streams available here and here.  I'm not sure why I need this much Excepter, maybe it's just this lingering suspicion I have that if I listen to them long enough I just might levitate.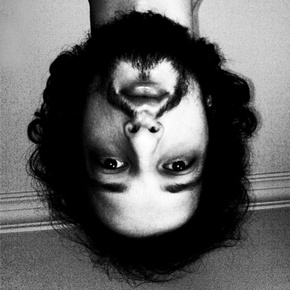 #8-9  I discovered a plentiful amount of haunting, experimental music from around the world on the Clinical Archives page here on the FMA as well as much more to be found on their website.  Kerim Safa's otherwordly wails particularly stood out.  Girilal Baars is somewhat similar but moans in a lower register.  I don't know what this guy is saying but he sounds something like an institutionalized Fester Addams or a dying moose...painful!
 #10  Found this great theremin album by Turkish electronic musician Meczûp while looking for Halloween tracks for my mix.  I can't find out much about this artist, but his Myspace page includes several tracks not found on his album. Hope to hear more soon.
» 2 COMMENTS
andrewcsmith on 11/29/2010 at 05:22AM
It's getting close to the end of ISSUE's first full year on the FMA, so it seems time for a bit of a round-up. I stuck to tracks that were actually recorded at ISSUE, so some of the more recent performers may be a little underrepresented here. However, there are a few gems that I dug up from the archive well after the performance had actually taken place: MV Carbon & Philip White's improvisation, which was originally the opening for a Merzbow concert but featured for Carbon's Artist-in-Residency; Spectre Folk's "Toot! Toot!" for which I originally accidentally uploaded Steve Gunn's improvisation instead; or Alessandro Bosetti's live speaking piece with a dancer, "This is not the same as chanting", performed in February but featured last month for his recent show with Kenta Nagai & Tony Buck of The Necks. And speaking of The Necks, their live set broke free of the Free Music Archive, making it to NPR's news feed and achieving a bit of a second life. 
Most of these tracks are either totally improvised, song-oriented, or the work of solo composer-performers, but it's been one of my personal goals to turn ISSUE's curator page into somewhat of a repository (or at least a little slice) of through-composed music written by composers working with their own ensembles. To that end, my favorites this year have included Travis Just's piece "Fabric for Jim," performed by Object Collection, Matt Bauder's "Paper Gardens," and Aaron Siegel's "Re-imagining," performed by Mantra Percussion, Emily Manzo, and loads of other New York chamber performers. 
Finally, the solo, duo, and trio improvisation could probably be studied in depth from ISSUE's archives alone. There's the MV Carbon & Philip White duo, mentioned above, but there's also the Jon Rose/Maya Masaoka/Alex Waterman trio that banded together for a Sunday afternoon, or the performance by Elliott Sharp and percussionist Andrea Centazzo, or Audrey Chen & Nate Wooley's vocal-instrumental hybrids. On the solo side, there have been sets by instrumentalists using instruments not generally associated with solo performance: the string bass work of Joëlle Léandre, banjo performances by both Uncle Woody Sullender and Paul Metzger, Marina Rosenfeld's solo turntable performance, and William Basinski's transcendent tape-deck performance of "Vivian and Ondine." As you dig in to the last month of 2010, take this five-hour mix along with you.
Via ISSUE Project Room » Visit Blog
» 1 COMMENTS
» MORE INFO
» 2 COMMENTS
» ALL MIXES
» MORE INFO
» 2 COMMENTS
» ALL MIXES
» MORE INFO
» 0 COMMENTS
» ALL MIXES