You came this way:
Home
>
Tag: Washington Dc
"Washington Dc"
(Used 20 times)
Related Articles
dvd on 05/24/2012 at 06:59AM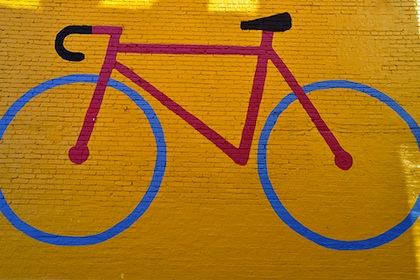 In honor of National Bike Month, today's MP3 of the Day is a cosmic voyage down the bicycle lane. 
Improvisational duo Honey Trappists split the difference between Yonkers, New York and Washington DC. Their release Rough Jazz: Vol 1 features a nice array of experimental guitar work, and the opener A Bicycle Ride Through the Nation's Capitol (Lokin' Out) evokes the uncanny experience of biking through DC as monuments, lobbyists, and segway tours rush by. 
Honey Trappists half John Badger has a growing collection of material on the FMA released under his own John Badger Farms label, including two albums with The Moustache Riders of Doom.
Via Free Music Archive » Visit Blog
» 0 COMMENTS
FMAmp3 on 05/11/2012 at 10:30AM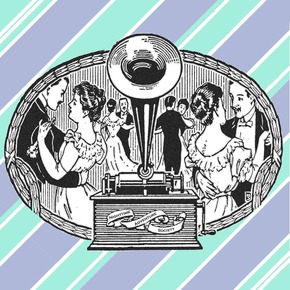 The Nighttime Adventure Society plays rollick 'n roll music by Laura Zax. They are currently working on their debut LP, but their music has already been featured on NPR, Delta radio, and in a commercial for Sally Hansen. Based in Washington DC, the group has performed nationally and internationally, including a several shows at the World Expo in Shanghai. (via)
Chapter One: The First Chapter is the Nighttime Adventure Society's four-song debut, released under a Creative Commons Attribution-NonCommercial-Share Alike license. The whole EP's a treat, but "She's In Mind" is an especially infectious tune and a very fine production with guitar licks, glockenspiel, square waves and harmonized vocals that delight the ears.
Via Free Music Archive » Visit Blog
» 0 COMMENTS
FMAmp3 on 03/28/2012 at 10:00AM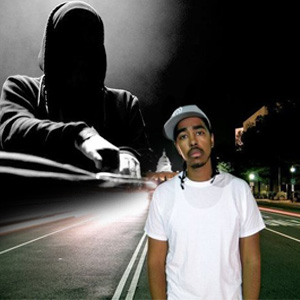 Kidkanevil is the musical alias of UK producer / DJ Gerard Roberts. His releases for First Word Records have earned him a far-reaching reputation for smooth, sinister and ingenious electronica.
Oddisee, born Amir Mohamed el Khalifa, is a multi-talented MC & producer from Washington DC. Active since 1999, he is a founding member of Diamond District.
"Zo0o0o0p!!!" came out of an RBMA collaboration and was featured on the fantastic Oscillations Part 2 compilation presented by Jus Like Music & Apple Juice Break. Kidkanevil's video for the song after the jump.
READ MORE
Via Free Music Archive » Visit Blog
» 1 COMMENTS
pushbinlou on 03/17/2011 at 09:30AM
It's nice to see another label land on the FMA shores and upload some free goodies for people to listen to.  Sockets Records is an independent label based out of Washington, DC that has been pumping out various sounds on various formats since 2004.  With a focus on experimental pop and dance, the label has recently spotlighted a number of their newest releases.
My favorite artist on the label at the moment is Macaw (Wilson Kemp) who is a DC based art teacher and multi-instrumentalist with a great new album out.  Kemp is a very busy man.  Not only does he have a solo release out but he is also in Hume which is another band on the Sockets label.  Blissed out swirly ambient pop is the best description of Macaw's music that I can come up with.  Take a listen and enjoy!
» 0 COMMENTS