You came this way:
Home
>
Tag: Volcano The Bear
Related Articles
dvd on 08/08/2012 at 12:30PM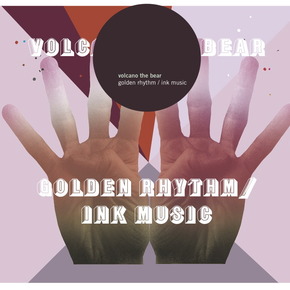 Volcano the Bear have been releasing experimental and improvisational music since the mid-90s. A hiatus 10 years ago saw the group's various members pursue other projects, including Nick Mott & Aaron Moore's Songs of Norway, and Clarence Manuelo's Earth Trumpet.
In 2006 they got back together to release Classic Erasmus Fusion to much praise, and earlier this year they released their newest gem Golden Rhythm/Ink Music. As you can probably tell by the abundance of links in this post, they have made the vast majority of these recordings available for download right here at the FMA. Check out the Volcano the Bear page for a large selection of the group's past releases, and be sure to check out the related artists, where you'll find the many side projects of Aaron Moore and other projects related to the band. For a taste, check out this track from their newest album below! 
Via Free Music Archive » Visit Blog
» 0 COMMENTS
NATCH 3
Aaron Moore & Carter Thornton
Recorded February 22 - 23 2012.
Coming soon…
Via NATCH » Visit Blog
» 0 COMMENTS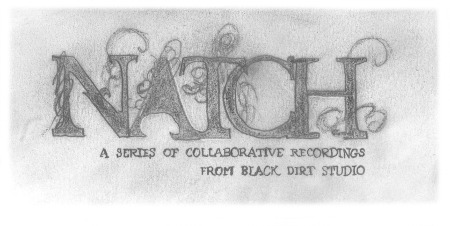 NATCH is a series of collaborative recordings from Black Dirt Studio. Music comes naturally. Give a kid a drum and stick, sit 'em at a piano, tether 'em to a Flying V jacked into a half stack and listen to the sparks fly.
The series serves a few different goals - one, to bring musicians together in a recording enviroment without the usual hangups which can weasel their way into a proper album session. NATCH sessions are open format - the artists are free to approach the time in any way they'd like, from improvisation to cover songs to instant composition to sound enviroments to original prewritten material to a simple exploration of the process. The second goal of the series is to tie together the threads of the current broad musical landscape into a more coherent web illustrating how close so much music is in its purest intent. The landing spots of so many disperate artists can be much closer than they may seem from afar. These sessions hope to zoom in the scope of many a listener without the perscribed box and bow of a commercial release. The third and most important goal is to have fun, make some music, and let others enjoy it!
The first session took place in January of 2012 and the plan is for the series to be ongoing. Initially artists who had previously been through the studio doors were the first to be invited but the list of forthcoming contributors has grown beyond that stable.
NATCH 0 is the prquel to the series, a document of a session from 2007 booked by Dave Nuss (NNCK, Sabbath Assembly) featuring him, Rahdunes, Stellar Om Source and Aswara.
NATCH 1 is the first session from the series featuring the Black Twig Pickers and Steve Gunn.
NATCH 2 features Dave Shuford (D Charles Speer, NNCK, Rhyton), Margot Bianca (Flown) and Pigeons.
As of today, there are two more sessions in the can, awaiting release...
READ MORE
Via NATCH » Visit Blog
» 0 COMMENTS