You came this way:
Home
>
Tag: Vinyl
"Vinyl"
(Used 11 times)
Related Articles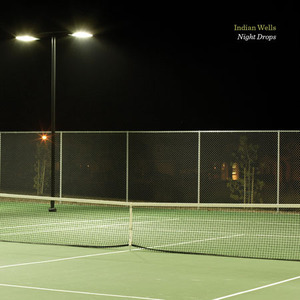 via Bad Panda Records — We're glad to announce our 2nd physical release and introduce you Indian Wells. His first track "Deuce" [mp3] just debuted on XLR8R and was likened to Shlohmo's lo-fi textures and Actress' gritty techno mantras.
Debut LP "Night Drops" will be out in june, meanwhile pre-order one of the 100 numbered CDs before they're gone forever and follow Indian Wells on FB or SNDCLD for more news/mp3s.
Via Free Music Archive » Visit Blog
» 0 COMMENTS
trans_alp on 04/06/2011 at 02:21PM
Trans Alp is back with new influences. We witness his 2010 version of electronic Dub and diverse steps here. The EP goes a step further whilst the musician uses a mixture of "sawtooth shredder" and fragile electronica aestetics at the same time. Unusually voluminous, yet clear and structured it delivers his own definition of the current 'hype machines', utilizing digital and analogue machines.
for free on
as ltd edition vinyl via
» 0 COMMENTS
katya-oddio on 11/09/2010 at 02:00PM
The release This Is The End, Beautiful Friend by File Under Toner is a public domain treasure trove of album noise for all artists wishing to add the authentic warm crackle of old recordings to their new works. These sounds were culled from the end of the groove of vinyl, acetate, and even cardboard records.
recording the silent final grooves of records. not so silent after all. playing them loud enough to capture the hiss, the pops, the clicks. adding a couple of digital delays, some EQ and filtering, a little reverb here and there… not much, really. it's all in the records if you know where to listen....

if you have the means, stamp these tracks on a three sided LP. you will have three free extra end grooves, and a blank side to needle-surf.
Are the hiss, crackles, and pops on records protected by copyrights? This controversial project by File Under Toner (Anki Toner, founder of Hazard Records, the free public domain label) posed the question and got into some trouble.
photo: "Golden Turntable" by Neil Ian of Nimble Photography [license]
Via Oddio Overplay » Visit Blog
» 1 COMMENTS
Most Interesting Related Tracks