You came this way:
Home
>
Tag: Uk
"Uk"
(Used 16 times)
Related Articles
FMAmp3 on 03/28/2012 at 10:00AM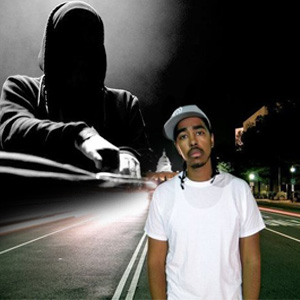 Kidkanevil is the musical alias of UK producer / DJ Gerard Roberts. His releases for First Word Records have earned him a far-reaching reputation for smooth, sinister and ingenious electronica.
Oddisee, born Amir Mohamed el Khalifa, is a multi-talented MC & producer from Washington DC. Active since 1999, he is a founding member of Diamond District.
"Zo0o0o0p!!!" came out of an RBMA collaboration and was featured on the fantastic Oscillations Part 2 compilation presented by Jus Like Music & Apple Juice Break. Kidkanevil's video for the song after the jump.
READ MORE
Via Free Music Archive » Visit Blog
» 1 COMMENTS
S27 on 07/24/2010 at 07:51PM
Our 50th release on Section 27 comes from label co-founder Nonima, the followup to his 2009 album "Wrpdata" entitled "Karmadebt". Described as "a mysterious and enigmatic work that quite profoundly demonstrates his evolution as an artist.
Think electronic music with an extended exposure to Chernobyl radiation, a bouquet of darkened hues neatly packed into curvy, symmetric metal structures. Whether you're keen to lush textures or aggressive drum arrangements, Nonima has managed to expand his forte in experimental music to a magnificently illustrious scale, spanning countless genres while remaining persistent as one incredibly distinct entity.
AVAILABLE AS A FREE DOWNLOAD IN BOTH MP3 AND FLAC FORMAT.
To download as MP3 click HERE
For the High Quality FLAC Version, please click HERE
» 1 COMMENTS
TAGGED AS:
nonima
,
abstract
,
theaudiologist
,
creative commons
,
tam ferrans
,
netaudio
,
release
,
experimental
,
uk
,
scotland
,
2010
,
pollux
,
s27-050
,
idm
,
flac
,
new
,
electronica
,
altered carbon
,
by-nc-nd
,
adviruz
,
netlabel
,
section 27
,
glitch
,
mp3
,
See Less...