You came this way:
Home
>
Tag: Tyrannosaurus Dracula
Related Articles
cheyenne_h on 02/25/2016 at 11:33AM
[Guest blog entry from Wiliam Hellfire]
From controversial filmmaker William Hellfire (Duck! The Carbine High Massacre, Devil's Bloody Playthings and Curator of Severed Lips Recordings on FMA) comes a shocking new film starring David Yow (The Jesus Lizard), Erin Russ (Porkchop), Tina Krause (Bad Biology) and adult film star Rick Savage - UPSIDEDOWN CROSS. Abandoned, abused by the police and in the throes of withdrawal, Nadine, a drug addicted young prostitute, returns to her childhood home and the mother she ran away from. Nadine's mother, Delilah; a fanatical Christian who believes demons have possessed her daughter, searches for a cure for Nadine's erratic behavior. When she finds a rogue preacher willing to exorcise her daughter for a fee, neither realizes they have invited the devil into their home. While her mother turns a blind eye to the bizarre practices unfolding in her own home, Nadine, wracked with mental and physical pain, has no choice but to put up with the preacher's increasingly violent charade. This collector's edition of Upsidedown Cross contains an illustrated Chick Tract by successful notorious underground comic artist Mike Diana, Print run is limited to 1,000 copies!
The soundtrack is only available on the Free Music Archive, and includes music by:
Mike Hunchback (Hunchback, Screeching Weasel)
Miranda Taylor (Hunchback, Black Wine)
Jeff Schroeck (Erggs)
Craig Mileski (Hunchback, Blank Dogs)
David Yow (Jesus Lizard, Scratch Acid)
T.S. McBride (Smokestack, Starless, Saturday Man)
William Hellfire (Currator Severed lips Recordings, Ghidorah!, Tyrannosaurs Dracula)
And Tyrannosaurus Dracula
Download or listen here: Upsidedown Cross Soundtrack

DVD release party with cast and crew at Forbidden Planet, 832 Broadway, NYC. Feb 26, 2016. 7pm-9pm.
Click through for trailer (adult themes):
READ MORE
» 2 COMMENTS
FREE SHOW celebrating the 20th Anniversary of NJ Hardcore band, Rest Assured? (also singer Jay's 40th Birthday). Jay also operates Roacho 13 Records, releasing tapes, vinyl, and CDs since the early 90's, along with putting on shows, many charitable, and mostly all-ages for as many years.
Friday, September 9th 2012
with...
Rest Assured?
Torture Architect
Dead Serious (featuring Ryan Bland of Home 33)
Ruins Of Akora
@ "the BLVD"  401 Boulevard in Elmwood Park, NJ 9PM 21+
» 0 COMMENTS
TAGGED AS:
wizard of gore
,
elmwood park
,
reverend jay
,
new jersey
,
aliens
,
reptilian
,
metal
,
hardcore-punk
,
home 33
,
rest assured band
,
torture architect
,
early 90s
,
all ages
,
free show
,
gig
,
animal blood
,
bergen county
,
nj punk
,
roacho 13 records
,
nj
,
tyrannosaurus dracula
,
hardcore
,
punk
,
thrash
,
See Less...
dvd on 08/14/2012 at 12:00PM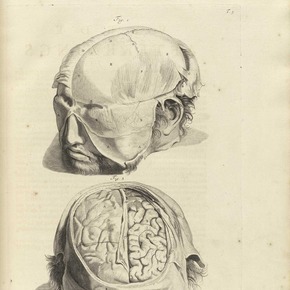 Tyrannosaurus Dracula, affectionately known as 'T-Drac' is "a molten melding of Acid Rock and Punk: Blue Cheer, Pentagram VS Black Flag, Birthday Party mixed in a rusty bathtub with beer, sloppy prog-rock and cheap magic tricks." (via) 
A project from William Hellfire (profiled here), expect dirty 4-tracked psych-blooze with a gut. Be sure to check out the whole compilation, Headphone Hospital, from SLR.
Tyrannosaurus Dracula on:
Via Free Music Archive » Visit Blog
» 0 COMMENTS
"Before us, it was all just a bunch of foolin' around" -Gene Wildest, regarding punk-rock
You probably haven't heard of Citizen Blast Kane, this may be due to their singer introducing them as Laser Fag, The Ernest Borg 9, Lobster Dinner, Straight To Video, Creature From The Black Neighborhood, and Reduced Lunch, to name a few... or, maybe you don't go to shows in people's basements. The duo known as Gene Wildest (vocals/sound effects), and Rick More-Anus (gui-tard) are the founders of the group. They embody the party animals in all the 1980s teen sex comedies, in their antics and music, fueled by summer high jinks, cult VHS, and cheap beer.
CBK hail from Hackensack, New Jersey, where Gene was "Hard as a kaiser roll" as the lyricist and frontman in Jumpkick & Fruitpunch. Rick, guitar wild-man, previously shredded with the preachers of sleaze, Theee Bishops as "He Who Cannot Play Guitar", and on bass in Tyrannosaurus Dracula as "Prince Matthew". Being a regular face at the T.DRAC house, Gene started jamming with Rick, promising a shenanigan laden future.
Next, in a small Moleskine® from a stupid girl, Gene mysteriously scribed the name "Chazzy D". Months later he happened upon a young drummer at a Liquor Store show with that very name. Chazzy D is to drums, as Tommy Wiseau is to filmmaking. Most recently, the boys have added Bobert (pronounced Bob-air) aka Bob Shot, as second lead guitar. They are currently recording an album of number 1 hits. Join the fan club and become a Citizen Blast Fan!
"They say that was them, and it was terrifying, and they didn't know anybody else in the locker room" -Sarim Al-Rawi of Liquor Store, on Citizen Blast Kane
See them live...
Their next show, hosted by a hack comedian, and following 8 other musical acts, is Saturday, May 5th, in the entertainment portion of Paterson's Annual Art Walk, presented by Petty Nobles Collective. The artists' exhibition space covers 11,000 square feet of warehouse, featuring the works of CBK's founding guitarist, and around 2 dozen others.
 DON'T MISS CITIZEN BLAST KANE, THEY ARE PERFORMING AT 8PM!
The event goes from 10am-10pm, and is located at: 60 Spruce Street, Paterson, New Jersey 07544
Coming from NYC? Take the 190 bus towards Paterson NJ from NYC Port Authority
http://www.njtransit.com/pdf/bus/T1122.pdf
 Citizen Blast Kane videos:
CONTACT CITIZEN BLAST KANE: johnnycelentano@yahoo.com
» 3 COMMENTS
TAGGED AS:
party animal
,
rick more-anus
,
theee bishops
,
meatmen
,
nig-heist
,
cbk
,
jumpkick
,
ramones
,
above-ground pool
,
chazzy d
,
black randy
,
riffbuhl
,
gene wildest
,
the dickies
,
bobert
,
hackensack
,
retarded
,
raw power
,
punk-rock
,
deli mart
,
citizen blast kane
,
new jersey
,
tyrannosaurus dracula
,
vhs
,
See Less...