You came this way:
Home
>
Tag: Toussaint Morrison
Related Articles
Right now, I am absolutely stumped at what to write in explanation of uploading my label's entire music catalogue to the Free Music Archive. I've sat here for at least 20 minutes in a Minneapolis coffee shop, damn bewildered at where to start, or even the intonation to take with this piece.
When I booked my first tour with The Blend, back in 2005, I bought as many blank CDs as possible to mail out to each city we planned to hit. Each CD had a flier stapled to its case, and was distributed by a coffee shop or friend willing to prop them up in a visible spot, or hand out. With that maneuver, we were able to pull a fan-base that had never seen us before, but had heard our sound. The simplicity of giving our music out for free, created an invaluable ripple effect across the country. Soon, as myspace, facebook and other social media sites arose to prominence, we were able to stream our music to anyone that happened to cross our site. Now, I know how way, way, way back this is. I mean, I just referenced myspace. Not the Justin-Timberlake-owned-newly-revamped myspace, but the original myspace with the user experience of a Neanderthal, and fonts worse than "Papyrus" or "Impact".
Over the past decade, The Blend, and several other bands I've managed, have produced amazing music and then moved on to other projects. However, in an effort to preserve the integrity of these projects (or albums), I've sought to keep as much of the music alive online, as possible.
READ MORE
» 0 COMMENTS
jason on 02/13/2013 at 12:30PM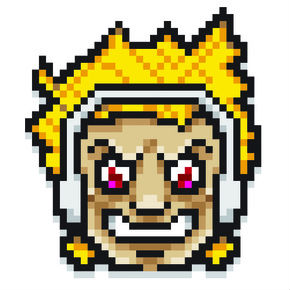 If you dug the soulful hip-hop of Toussaint Morrison's recent mixtapes, then you'll definitely want to check out Wiggle, the debut by his producer Dr. Wylie.
The opening track "GFGDGT" stands for Good Food, Good Drinks, Good Times. It conveys all that and more with its grinding anchor of a beat and a cosmic synth lead that toes the line between Dam Funk and Dabke (that spirited solo about 2 minutes in particularly recalls this vibe). More highlights include the talkbox-infused spacious groove of "Favrit Flayvah" and the hop-along organ beat of "Happy Money."
Wiggle was released by Urban Home Companion. The Twin City activist/art collective is a home for music by Dr. Wylie, Toussaint Morrison, and their talented collaborators. It's also a platform for forays into film and theater. We're looking forward to new releases by both Dr. Wylie and Toussaint Morrison this April!
READ MORE
Via ccCommunity » Visit Blog
» 0 COMMENTS