You came this way:
Home
>
Tag: Tape
"Tape"
(Used 14 times)
Related Articles
dvd on 05/25/2012 at 12:00PM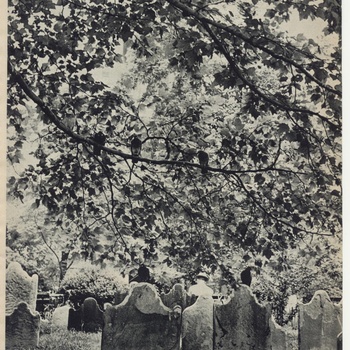 Today's MP3 comes to us from Oneonta, New York where Buildings and Mountains have been pumping out some wonderfully atmospheric drone improvisations. With a haunting piano melody and a gloomy feedback/fieldrecording howl filling the cassette-tape void, "Fall Moon" is the perfect soundtrack to your weekend introspection. Thanks to owldirt, new to the FMA, for making this available!
Also, be sure to check out Summer Gut String and the accompanying experimental videos done by Jaime Rodriguez Lopez at the band's Vimeo page. 
Via Free Music Archive » Visit Blog
» 1 COMMENTS
you are a programmed tape recorder set to record and play back who programs you who decides what tapes play back in present time
... more radio voices, muted speech, sub-aqua dial tone triad, low bass, ...hiss and crackle, ... the realization and redirection of the will toward conscious ends...  transmissions, cheap Japanese plastic tape recorders, radiophonic fizz, verbal voyages across time zones .....
listen to your present time tapes and you will begin to see who you are and what you are doing here mix yesterday in with today and hear tomorrow your future rising out of old recordings everybody splice himself in with everybody else
READ MORE
» 0 COMMENTS
lizb on 05/20/2010 at 10:15AM
It's no longer a fluke: cassette tapes are back. I cringe with memories of discovering musical favorites melted in the dashboard, warped from too much play, or the sinking sensation associated with hearing that tell-tale cartoonish scrambled noise emitted by magnetic tape upon rapid mechanic unraveling. Not to mention the hiss.
But alas, I'll grudgingly accept this backpedaling in certain cases, especially for bands that are well-suited to the medium. Enter the Polyps, a band from Portland, whose lo-fi buzzy pop sounds are actually complemented by tape hiss.
One member of the Polyps is Raf, who runs the Eggy tape label and tape distribution, and is a member of other tape-friendly bands the Golden Hours, the Woolen Men, and the now-defunct Blood Lemons (along with FMA honcho Jason Sigal!).
The FMA is hosting selections from 5 great Polyps releases, including tracks from their July 2008 tape, "Isla & Elma" (the song "Elsewhere" from this tape is featured below). Also check out a more recent release, "Twenty-Colored Circle;" two spacey, contemplative tracks mix acoustic pop with nature-heavy audio collage.
» 0 COMMENTS