You came this way:
Home
>
Tag: Synth Pop
"Synth Pop"
(Used 59 times)
Related Articles
"Ryoma Maeda & Romantic Suiciders" are three men who have keytar wearing riders jacket.
They called their music "Synthesizer Garage Punk".It make old style music into new style music and quicken a person's pulse!
Now...They are creating the first album and publishing a demo track for album.
"Underground Residence(First Demo Ver)" was inspired by Emir Kusturica's movie.
 "Never-Ending Perversion" to hear a strange sound to us.
That album will be completed soon........
» 0 COMMENTS
UV PROTECTION came out of a scene centered around Mass Art (the public Massachusetts College of Art) that was fostered by show booker/label head/ party thrower, Ben Sisto, himself a Mass Art student. From there the band exploded into the basements and many other odd spaces all over the Boston area. Based primarily out of Somerville, and part of the 440R Collective based just outside of Union Sq., they might possibly have been the most popular band in Boston underground music leading up to and during the time surrounding the release of their 1st album, CONSUMER MATERIAL in 2004. They may also be the last Somerville performers to achieve such popularity.

 Sisto's label HONEYPUMP RECORDS released the record in 2004. Icy, and shambling synth-pop permeates the thing. LILLIPUT gone new wave rather than punk, or ESG if they'd taken opera lessons and had a large pile of keyboards.
Something like that. At their best this band had packed basements across the city writhing to their bubbling poppy, post-punk. One of the best post-punk bands Boston has seen, these 4 women, 2 synths/ drums/ dancer wearing different costumes for EVERY show (designed by pne of the band's 2 singers Karen Tsiakais) should have known wider popularity but it never happened. A second self-released record CLEAN MODERN COMFORTABLE followed 3 years later. Bands spawned of  UV's demise include THE SECRET SEA.

- Dan Shea (bostonhassle@gmail.com)
Via Boston Hassle » Visit Blog
» 0 COMMENTS
TAGGED AS:
art punk
,
uv protection
,
synths
,
post-punk
,
somerville
,
new wave
,
honeypump records
,
boston
,
synth pop
,
mass art
,
See Less...
dvd on 07/05/2012 at 12:30PM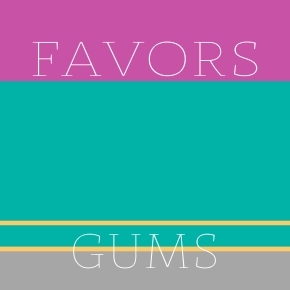 Super sweet synth-pop with a tinge of bitterness, FAVORS keeps the bubble quota high while real talkin' about social networks, WiFi hotspots, and other mundane artifacts from the digital age. FAVORS is brought to us by one of the Free Music Archive's newest curators, Decoder Magazine. They've already got a nice collection growing at their curator portal, so check out the tunes and be on the lookout for a more formal introduction in the near future. 
Via Free Music Archive » Visit Blog
» 0 COMMENTS
S27 on 05/29/2011 at 08:32PM
After a small absence and a couple of single releases appearing since 2009, Pinklogik returns with a lovely new 6 track EP, "Inverse". Having two independently released full-length albums (Mosaic Electro / Learning To Trust Higher Frequencies) and a remix collection "LTTHF:Remixed" released on this very label, Inverse picks up right where LTTHF's journey ended. If you are familiar with her music, you'll be happy to know that the signature infectious and playful melodic elements are still intact on this release, and introduces some new vibes such as the more sombre moments like "Dreams Of Summer" or the techno fused "Phosphene Dance". The feel of Pinklogik's music is distinctly vintage, but refreshingly so. Welcome back, we've missed you.
http://freemusicarchive.org/music/Pinklogik/Inverse_EP
» 0 COMMENTS
macedonia on 09/18/2010 at 08:50AM
To date, there are now over 25,000 tracks available from the Free Music Archive.  Between you and me, I felt like I got lost in the shuffle some 5,000 tracks ago.  If 2010 has taught me anything, it let me know in no uncertain terms that, as much as I may want to leave my digital footprints all over the place, my real feet had better keep day job and family life responsibilities in constant view.  It was life's way of telling me to keep the main thing the main thing.  In addition, whether it's Creative Commons releases or otherwise, I will be playing catch-up with music for the rest of my life...and I'm fine with that.  Thank goodness for those who make it their business to post regularly here, highlighting their favorites and uncovering those hidden gems scattered throughout this glorious resource.
I figured if I was going to ease my way back into this, I really should start with a somewhat familiar face to get myself motivated.  A few weeks ago, I came across the Dance Audit Hour compilation on Uncharted Audio and was pleasantly surprised to see a contribution from Cursor Miner.  I was first introduced to him in 2001 through the Fresh Fruit compilation on Lo Recordings.  He had a song on that called "Never Been Seen," which was aptly described as a cross between Beck and David Bowie.  He has recorded several albums for Lo Recordings and also remixed artists such as Fischerspooner and The Chap along the way.
Today's featured cut is "Leave It Out," which features pounding techno rhythms underlying synth-pop style songwriting and Miner's understated yet captivating vocals.  You may find yourself under the same spell that it puts me under whenever I listen to it, immediately moving your mouse towards the play button the moment the song comes to an end...
Via WFMU » Visit Blog
» 2 COMMENTS
» MORE INFO
» 1 COMMENTS
» ALL MIXES
» MORE INFO
» 0 COMMENTS
» ALL MIXES
Most Interesting Related Tracks