You came this way:
Home
>
Tag: Steve Gunn
Related Articles
cheyenne_h on 05/16/2018 at 06:15PM
Guitarist Steve Gunn and percussionist John Truscinski recently visited WFMU's live studio and performed tracks off and on their new album, Bay Head. Their sound is impressively layered and nuanced for a two-man band. Host of WFMU's weekly radio program Surface Noise, Joe McGasko, says of the performance: "their latest album mixes Eastern modalities, a touch of psychedelia, and a grounding in roots music to produce a highly individual instrumental sound that's equal parts fiery and meditative. They supported the album with only a handful of live appearances – fortunately including this exclusive live session for Surface Noise recorded on 4/4/18 and broadcast on 4/16/18."
Please listen below! 
» 4 COMMENTS
dvd on 08/21/2012 at 11:15AM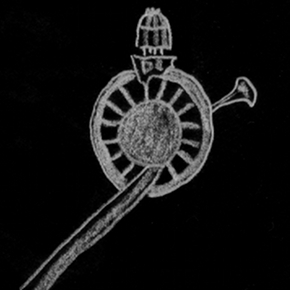 This latest installment of the NATCH series produced by Black Dirt Studios is a real winner. Michael Chapman, elder statesman of British Folk, is joined by American freeform stalwarts Steve Gunn, Marc Orleans, Nathan Bowles, and Jimy SeiTang. As expected with a group like this, the recordings veer into psychedlic accoustic explorations quickly and stay there.
Tune in for some excellent freeform folk and psych-folk by some of the biggest names on the scene. 
Via Free Music Archive » Visit Blog
» 0 COMMENTS
NATCH 7
Michael Chapman & The Woodpiles.
Featuring Steve Gunn, Marc Orleans, Jimy SeiTang and Nathan Bowles.
Recorded June 19 - 20, 2012.
Coming Soon...
Via NATCH » Visit Blog
» 0 COMMENTS
dvd on 07/12/2012 at 01:00PM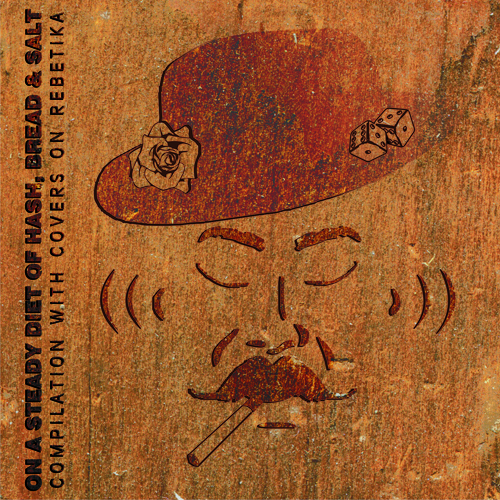 We just caught wind today of this great compilation put together by the folks at Soundeyet in Greece. It features a well-curated selection of contemporary free form artists (Amen Dunes, Nettle, D. Charles Speer, Astral Social Club, & more) playing Rebetika, a raw form of Greek folk music from the 1920s and 30s.
The ablum is called A Steady Diet of Hash, Bread, & Salt so it should come as no surprise that it's bursting with psychedelic meditations and interpretations on/of Rebitika music. Here's one such offering from psych-folk/guitar soli stalwart Steve Gunn, and be sure to grab the whole compilation here.
Via Free Music Archive » Visit Blog
» 0 COMMENTS
TAGGED AS:
steve gunn
,
soundeyet
,
amen dunes
,
nettle
,
old-time historic
,
folk
,
d charles speer
,
trouba
,
fmamp3
,
greek
,
astral social club
,
See Less...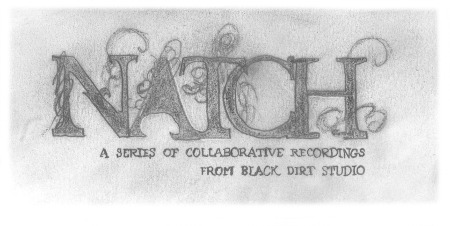 NATCH is a series of collaborative recordings from Black Dirt Studio. Music comes naturally. Give a kid a drum and stick, sit 'em at a piano, tether 'em to a Flying V jacked into a half stack and listen to the sparks fly.
The series serves a few different goals - one, to bring musicians together in a recording enviroment without the usual hangups which can weasel their way into a proper album session. NATCH sessions are open format - the artists are free to approach the time in any way they'd like, from improvisation to cover songs to instant composition to sound enviroments to original prewritten material to a simple exploration of the process. The second goal of the series is to tie together the threads of the current broad musical landscape into a more coherent web illustrating how close so much music is in its purest intent. The landing spots of so many disperate artists can be much closer than they may seem from afar. These sessions hope to zoom in the scope of many a listener without the perscribed box and bow of a commercial release. The third and most important goal is to have fun, make some music, and let others enjoy it!
The first session took place in January of 2012 and the plan is for the series to be ongoing. Initially artists who had previously been through the studio doors were the first to be invited but the list of forthcoming contributors has grown beyond that stable.
NATCH 0 is the prquel to the series, a document of a session from 2007 booked by Dave Nuss (NNCK, Sabbath Assembly) featuring him, Rahdunes, Stellar Om Source and Aswara.
NATCH 1 is the first session from the series featuring the Black Twig Pickers and Steve Gunn.
NATCH 2 features Dave Shuford (D Charles Speer, NNCK, Rhyton), Margot Bianca (Flown) and Pigeons.
As of today, there are two more sessions in the can, awaiting release...
READ MORE
Via NATCH » Visit Blog
» 0 COMMENTS