You came this way:
Home
>
Tag: South America
"South America"
(Used 11 times)
Related Articles
FMAmp3 on 04/09/2012 at 06:00PM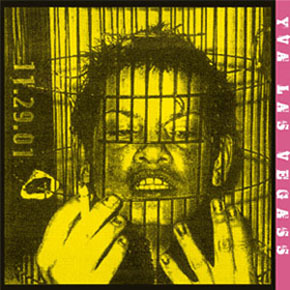 Yva Las Vegas was born in Puerto La Cruz, Venezuela. She sings and writes songs on the nylon-stringed cuatro, playin' it like a self-proclaimed mofo. As a street performer in 1990s Seattle, Yva developed an iconic reputation and even joined forces with Nirvana's Krist Novoselic to form Sweet 75.
I Was Born in a Place Of Sunshine and the Smell of Ripe Mangoes is a new release from Moniker Records—"a raw and astonishing distillation of Yva's vast and varied life-experiences." The songs range from traditional Venezuelan styles like "Polo Margaritenoio" to soul-purging epics like "Crack Whore."
WFMU's #NewRekkid of the Day, 4/4/2012
Via Free Music Archive » Visit Blog
» 0 COMMENTS
» MORE INFO
» 0 COMMENTS
» ALL MIXES
» MORE INFO
» 0 COMMENTS
» ALL MIXES