You came this way:
Home
>
Tag: Soul
"Soul"
(Used 103 times)
Related Articles
silb on 02/18/2016 at 01:23PM
There are lots of music gigs that take place across the UK every week and getting tickets to see your favourites can become quite expensive so I've listed below some of the biggest music festivals taking place across the UK that won't cost you a penny.
BBC Radio 1's Big Weekend
As the biggest free music festival in Europe, this list wouldn't be complete with the legendary BBC Radio 1's Big Weekend.
It takes place in a different location each year, with this year's taking place in Exeter. Global superstars such as; Taylor Swift, Foo Fighters, Muse and many more all get involved, it easily attracts some of the biggest names in the industry for a free evening of some of the hottest music around.
Most tickets are given to local residents in the city that it takes place but you can still register online for a chance to score tickets.
Monmouth Festival
This festival is considered one of the longest running, largest and best free, volunteer organised festivals in Europe.
Taking place in south east Wales the Monmouth Festival happens over nine days bringing an eclectic mix of genres, with classical and country being played one day and ska and dance the next. It's grown to now include a carnival element as well as a burgeoning fringe aspect.
MoFest
As the biggest free music event in Scotland, MoFest puts Montrose on the map. This festival is celebrated at the end of May with 3 days of every kind of genres of music you can think of. Jools Holland will be headlining at this year's festival with his Rhythm and Blues Orchestra.
If Montrose East Links outdoor venue takes your heart, finding accommodation in Montrose won't be too difficult as they have a wide range of quality hotels and houses for rent.
Godiva Festival
Taking its name from Lady Godiva's famous ride upon a horse in the town naked, festival goers are will be pleased to know that the Godiva Festival has been confirmed for 2016. With a massive audience of around 141,000 visitors last year, Coventry City Council can be thanked for ensuring the biggest free family music festival will be taking place again.
Local bands battle it out for the Godiva Calling Competition while signed bands also compete to play at the festival you're sure to get the best talent on stage.
The Willow Festival
While last year's festival had to be cancelled the Willow Festival has been confirmed for the 8th -10th July 2016. It will be their 10th anniversary and it promises to be huge. In 2014, a crowd of around 63,000 turned out to hear 178 live bands and solo acts.
Head to Peterborough in the east of England for the Willow Festival   
Folk on the Quay
With four outdoor music stages and two ceilidh dances you can get your folk on in Poole from 25-26 June 2016. You'll get to see some colourful traditional morris dancers strutting their stuff while you relax in the Thistle Hotel.
Birmingham Jazz and Blues Festival
You can listen to Jazz and Blues in over 40 venues from the heart of Birmingham, organised by Big Bear Records which is reputed to be one of the longest established independent record companies in the UK since 1968. The Birmingham Jazz and Blues festival will take place during July with an estimated over 170 performances taking place.
Upton Blues Festival
Recently awarded the Festival of the Year by the British Blues Awards 2015, the Uptown Music festival will not disappoint. With all their main stage acts already confirmed all the biggest Blues names will be appearing though good luck if you have a particular band in mind, as the day and time of each performer haven't been released.
Worcester Music Festival
For three days of free music head along to the Worcester Music Festival between the 16th and 18th of September. As a celebration of original music the Worcester Music Festival is in its ninth year, has now grown to include a camping element to the festival.
A key highlight is the free music clinics for kids and adults to engage and rekindle any passions for music that might have been left behind.
Liverpool International Music Festival
Winners of the Best festival for emerging talent the Liverpool International Music Festival is only four years old! From the 21st to the 24th July you can listen to anything from budding artists and DJ's between the ages of 13-25 from across Merseyside to household names.
There's a great family zone section with plenty of opportunities for younger kids to get their feet tapping to the beat. Everyone can enjoy the festival as Liverpool lives up to its reputation as a UNESCO City of Music.
While we've only listed the completely free events there are plenty of events that provide a mix of ticketed and free music events, the Edinburgh Fringe is well-known for its huge reach but we've tried to list events where free music is the main attraction that takes place across several days.
» 0 COMMENTS
TITLE:
ITALO DANCE PARTY VOL. 1
FORMAT:
DIGITAL COMPILATION
ARTIST:
VARIOUS ARTISTS
LABEL:
SSTARMUSIC
LICENSE:
CREATIVE COMMONS LICENSE
RELEASE DATE:
TODO
TRACKLIST
TODO
STYLE:
SOUL - POP
AVAILABLE ON:
TODO
» 0 COMMENTS
kademlia on 02/07/2013 at 03:21AM
Simply titled, II; BJ Block and Dawn Pemberton's second collaboration bears the same uplifting positive emotion and  meaningful lyrics that has made their first effort, The Land of Make Believe, a huge success.
They've continued the tradition of releasing their albums free and everybody is getting a chance to hear it first via Frostwire. Containing eight soulful tracks, it bears the familiar sound of jazz, funk, R&B and gospel that has become a trademark for the feel-good, positive and chill vibe of their resonates with.
After a short introduction, the record opens with Ready Or Not. It lays solid ground for the album by providing a smooth r&b groove and highlighting Dawn's mesmerizing vocal work. BJ's smooth guitars along with the groovy bass synch-in nicely adding a jazzy atmosphere that transports a calmness to every fiber of your body as you listen om. It's a perfect combination that only these two talented musicians can pull off.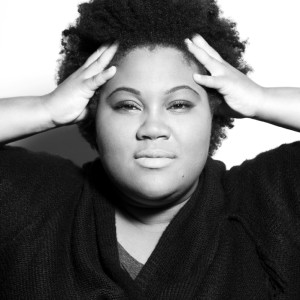 Expect to hear more of this combo as you cycle through the record. Sometimes, for instance, slows down the tempo just right. If you ever need that perfect love song to play as you dance with your partner or have that candlelit dinner, this is the song to put on. If you're in the mood for dancing, Without A Doubt and What Comes Naturally will help you get your groove on.
As the album winds down, gospel inspired We Cry and Falling Into You closes on a positive note. Providing uplifting lyrical inspiration as well as amazing instrument work.
Converging in a glorious path, BJ Block and Dawn Pemberton have created a special record that communicates beauty, honesty, positivity and raw emotions. It is mesmerizing and will be an absolute delight to listen to no matter what time of the day or no matter what occasion.
BJ Block is a classically trained musician and has been in love with the craft since he was 15. He used to play and tour for acoustic rock band The Ernest Goodlife Band. Meanwhile, Dawn Pembertonalso had an early start in her love for sound. She changed course from piano playing to explore and hone her wonderful voice; singing gospel, jazz, R&B and funk. She is a considered a prominent figure in the Vancouver scene with more than 30 years experience under her belt singing and playing on over 35 recordings.
The success of "Make Believe" inspired BJ and Dawn to keep creating – "II" is fun funded entirely through Kickstarter! If you like what you hear, you can show your support by purchasing a copy of your favorite single (or even the entire record) at your favorite digital retailer. Both BJ & Dawn are independent musicians and the proceeds will help them create more beautiful music to share with you.
The Song 'We Cry' was written for the humanitarian organization 'Nations Cry' and all proceeds from the song will be donated to their cause.
READ MORE
Via FrostClick » Visit Blog
» 1 COMMENTS
"A Magnifique Bande dos Homes sen Medo è una spumeggiante e divertente orchestra di strada spagnola di nove elementi, che reinterpreta classici contemporanei con buona tecnica e una dose di energia coinvolgente."
Complete review on NetMusic Life.
Resourche: @diffuser.net
» 0 COMMENTS
I first heard Circo Vivant when I was working as a producer back in São Paulo, a couple of years ago. We were organizing a few shows as part of one of the SP's many independent festivals, in a small, alternative, live music place; one of those bookstores-turned-bar. The group, originally from the Northeast of the country, to be more specific - from the city of Olinda, was playing at the occasion. We had never heard of them before. There was a slight tension in the air, but a lot of excitement too.
Hmmm…

I remember calling some friends during the first song: "Guys, do you wanna dance and have some decent amount of fun? Then come and check this out!".

Circo Vivant is a great band to be seen live (take them to your country!).
The natural energy of their songs added to an extremely energetic and full of attitude lead singer is just one of those great combinations. Everything flows.

I kept imagining how they would sound on their debut album - that they enthusiastically talked about, and was still being recorded at the time...

… Well, this is how it sounds:

Afroaméricalatinidade, Circo Vivant's first album, is just as the name suggests, a mix of all sorts of African and Latin American influences, so common to our ears in Brazil that it feels almost natural. Very… Brazilian I would say. ;-)

Produced by Sonic Jr., the album plays around some pretty serious stuff: funk, soul, afrobeat, ska, rock and the traditional frevo - known as one of the most popular rhythms of the state of Pernambuco.

Saravá!


For the complete album: http://www.circovivant.com
» 0 COMMENTS
» MORE INFO
» 0 COMMENTS
» ALL MIXES