You came this way:
Home
>
Tag: Singer-songwriter
"Singer-songwriter"
(Used 87 times)
Related Articles
derekclegg on 07/08/2018 at 11:58AM
Hello FMA Community!  Hope you're having a great summer or equivelant regional season!  Just dropping a line to let you know I just release a new album.  If your into folk and alt-country or songer-sognwriter (even if you're not) please check it out!
» 0 COMMENTS
BeastRobot on 11/19/2015 at 07:32PM
» 0 COMMENTS
dvd on 06/18/2012 at 12:00PM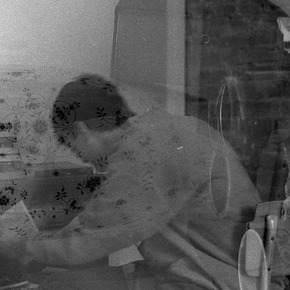 Isle of Pine is the solo project of Montreal's Tim Beeler, whose self-imposed recording limitations saturate his  personable songwriting with a familiar 4-track tape hiss bliss. Recorded through a $4 karaoke microphone, And Farther Away is brought to us by curator CKUT out of McGill University. Coat of Arms (Farther Away) is the album opener, but be sure to check out 1 (Maine) if you're looking for even more Neutral Milk Hotel vibes.
Isle of Pine on:
Via Free Music Archive » Visit Blog
» 0 COMMENTS
Being a lover of smart pop writers like like Todd Rundgren, Andy Partridge of XTC, Harry Nilsson, Brian Wilson, The Beatles, etc..it's not surprising why I like the music of The Simple Carnival.
It's undeniable the one-man band of Jeff Boller is influenced by those very same artists, not merely in songwriting style, but also in the creative production process as well; constantly innovating and challenging themselves for the higest quality.  Even in the day of vanity-projects galore, he brings the standard of home-recording to a whole new level.

For instance, no sound on any Simple Carnival song is made via midi - when Jeff wanted a marimba and couldn't find a used one for sale, he built one instead.

That kind of dedication crosses over into his songwriting, which seems to come effortlessly to him; every song different and instantly catchy, even at his most experimental. 

Always learning and wanting to share, he also runs the Songs and Sonics blog, interviewing other artists about their music and sharing recording tips and tricks.

His latest project is a "Smitten 3-D" album - a 3-D video is being made from scratch for each song on his forthcoming album.  Currently he's just completed video #2 for the song "Everything That Grownups Know", which took 5 months:
READ MORE
» 0 COMMENTS
Happy Puppy is proud to present a 'virtual single' release by Canadian singer/songwriter Morgan Sadler.
She describes her musical creations as beautiful disasters with thoughtful, yet sometimes obscure lyrics, sung with sincere emotion.
Morgan has been performing and writing for years, getting her start at The Merchant, in Kingston ONT.
Since then, she formed a trio and released her first EP called Turn, showcasing her songwriting and performing skills - we expect that she won't stay on the indie circuit for long.
"Go On" won a Toronto Independent Music Award for Best Song 2009-2010 and "Going Nowhere" is featured on the b-side.
» 0 COMMENTS
» MORE INFO
» 0 COMMENTS
» ALL MIXES
» MORE INFO
» 0 COMMENTS
» ALL MIXES