You came this way:
Home
>
Tag: Singer-songwriter
"Singer-songwriter"
(Used 88 times)
Related Articles
BeastRobot on 11/19/2015 at 07:32PM
» 0 COMMENTS
dvd on 06/18/2012 at 12:00PM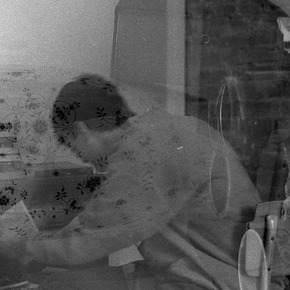 Isle of Pine is the solo project of Montreal's Tim Beeler, whose self-imposed recording limitations saturate his  personable songwriting with a familiar 4-track tape hiss bliss. Recorded through a $4 karaoke microphone, And Farther Away is brought to us by curator CKUT out of McGill University. Coat of Arms (Farther Away) is the album opener, but be sure to check out 1 (Maine) if you're looking for even more Neutral Milk Hotel vibes.
Isle of Pine on:
Via Free Music Archive » Visit Blog
» 0 COMMENTS
Being a lover of smart pop writers like like Todd Rundgren, Andy Partridge of XTC, Harry Nilsson, Brian Wilson, The Beatles, etc..it's not surprising why I like the music of The Simple Carnival.
It's undeniable the one-man band of Jeff Boller is influenced by those very same artists, not merely in songwriting style, but also in the creative production process as well; constantly innovating and challenging themselves for the higest quality.  Even in the day of vanity-projects galore, he brings the standard of home-recording to a whole new level.

For instance, no sound on any Simple Carnival song is made via midi - when Jeff wanted a marimba and couldn't find a used one for sale, he built one instead.

That kind of dedication crosses over into his songwriting, which seems to come effortlessly to him; every song different and instantly catchy, even at his most experimental. 

Always learning and wanting to share, he also runs the Songs and Sonics blog, interviewing other artists about their music and sharing recording tips and tricks.

His latest project is a "Smitten 3-D" album - a 3-D video is being made from scratch for each song on his forthcoming album.  Currently he's just completed video #2 for the song "Everything That Grownups Know", which took 5 months:
READ MORE
» 0 COMMENTS
Happy Puppy is proud to present a 'virtual single' release by Canadian singer/songwriter Morgan Sadler.
She describes her musical creations as beautiful disasters with thoughtful, yet sometimes obscure lyrics, sung with sincere emotion.
Morgan has been performing and writing for years, getting her start at The Merchant, in Kingston ONT.
Since then, she formed a trio and released her first EP called Turn, showcasing her songwriting and performing skills - we expect that she won't stay on the indie circuit for long.
"Go On" won a Toronto Independent Music Award for Best Song 2009-2010 and "Going Nowhere" is featured on the b-side.
» 0 COMMENTS
(See also  Robert Nagle's article profiling  Monk Turner, Monk Turner's  official website and Monk Turner's musical blog. All of his albums mentioned here are  free for downloading and available on FMA) His Emergency Songs album was reviewed on FMA in March, 2011.
How has your biography or geography affected the kind of music you make? What do you think is unique or different about your music?
When I started playing guitar, I learned mostly classic and alternative rock with deep roots in the blues. Then when I did the band thing, my focus became surf, hardcore punk and Latin music. Towards the end of my 'band' career I was playing gospel and country music. I had grown up playing in bars since the tender age of 15 and was getting burned out on it. I loved the art of songwriting but I was done playing music for drunk people and making money for alcohol companies. It was at this time I started focusing my efforts on writing and recording.
Geography has also definitely played a huge role in my music. I've been doing solo music under my name for 10 years as of 2011. For about 4 of those years I lived in Texas where, as you probably know, the weather sucks and there isn't much to do. During this time I had the most creative output but a lot of those songs are pretty rough around the edges. Living in LA where the weather is almost always beautiful and there is an abundance of distractions, my output has slowed down quite a bit. I'm lucky to get one album released a year. The flip side is that  quality of my music has improved dramatically because of the incredible pool of talented musicians in Los Angeles. Living here is an inspiration unto itself.
As for the music itself, what makes it different is that I'm not restricted by genre, distribution, band members, or money. There aren't a whole lot of people doing concept albums these days either.
What other musician or musicians have inspired you?
Elvis Costello is a huge influence and is by far my favorite recording artist. Not only do I love his voice and his music, but also I also love his artistic integrity. He's never compromised and always made the music he wanted to make without worrying about a label liking it. That is such a rarity and thanks to that philosophy he's got such a deep range of music.
That said, I've always considered myself more of a fan of music than a music creator. I just love good music regardless of the genre. I'm constantly inspired by music that is completely opposite from what I do. I'm also inspired by the musicians who play on the albums. The majority of the time when I sit down to write a song, I have a specific person in mind who I think would sound great on it. Duke Ellington did the same thing when he was writing his horn parts.
Can you name someone who is NOT a musician who has provided inspiration for your creativity?
I can think of something that is not music related that constantly inspires me. That would be advertising and the creative process. I studied creative advertising at University of Texas which gave me a strong foundation in conceptualizing. Think of a campaign like the famous 'Got Milk.' That is a huge idea that has been executed a ton of different ways but maintains its strong central idea. I also feel the role of the copywriter and art director in advertising is similar to the role of a lyricist and composer. I draw a lot from the ideas of effective mass communication when approaching a concept album.
Click below to read more of this insanely long interview!!!!!!!!!
READ MORE
» 0 COMMENTS
» MORE INFO
» 0 COMMENTS
» ALL MIXES
» MORE INFO
» 0 COMMENTS
» ALL MIXES